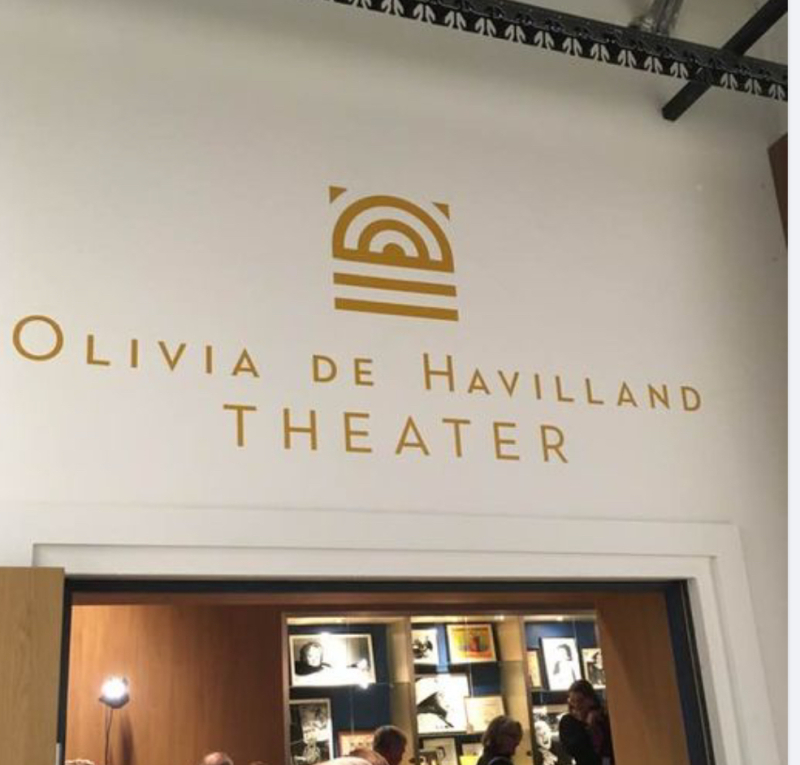 Article by Lara Gabrielle
To most, Olivia de Havilland is known as a film star. Few are aware of her devotion to education, and to the American University of Paris (AUP) in particular. As the Monttessuy Center for the Arts opens, with her theater at the center, Olivia de Havilland's name will be synonymous with educational excellence, her debt to her teachers repaid with each student who walks through its doors. 
In October 2021, the new Monttessuy Center for the Arts officially opened at 9 Rue de Monttessuy, the new artistic home for the AUP. The center will serve the growing liberal arts department at the site of the former library, now relocated to the Quai d'Orsay.  
In the late 1970s, the building that now houses the Monttessuy Center for the Arts was the art history building, so designated due to its high ceilings that could accommodate the slide projectors of the day. Art history classes later moved to Rue Bosquet, where they stayed for twenty years, but when AUP sold that building, the art department was left without a home. Classes and offices were scattered around campus, and there was no central location for art students to meet. But in 2014, a series of renovations grouped those classrooms and offices together again, and interest in the arts surged at AUP. Over the past five years, the arts department has grown 270%. This led the university to renovate 9 Rue de Monttessuy and recreate it as the hub of AUP artistic life. 
The renovation plans included the first ever theater at the university, with the idea that it would host film festivals, art galleries, panels, and classes. It is named after Olivia de Havilland, a two-time Academy Award-winning actress who was an early trustee and board member at AUP. De Havilland had always loved school, was a high-achieving student, and thrived in academic environments. But as a teenager, she went through a period of intense struggle. When she was 16, her stepfather, having learned that she was in a play without his permission, gave her an ultimatum––give up the play, or leave the house forever. De Havilland left the house.  
This was the beginning of a very dark period for her, and her grades began to slip until she was failing classes. It was her teachers, she remembered, who supported her during that challenging time. With the help of those teachers, she bounced back to the top of her class, graduating second at Los Gatos High School. From then on, she felt a duty to give back to the education system that helped her. She went on to an illustrious career as a film star, nominated for five Oscars and winning two. She never forgot her teachers, sending them Christmas cards every year until they had all passed away.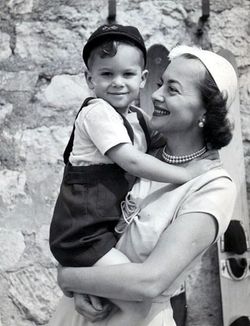 She moved to Paris in 1953. When her son, Benjamin, enrolled at AUP, de Havilland saw a way to actively repay the debt she felt she owed, to help students the way her teachers had helped her. She established herself as an active AUP parent, and in the mid-1960s, she became the first female trustee at the university. In 1970, she became a board member.  
It was a historic time for Paris, for students, and for the world. De Havilland watched the unfolding student unrest from her position as trustee, violence that culminated in the 1968 student revolts in Paris and those at Kent State in 1970. Viewing her position as one of student liaison to the university, she listened directly to student concerns and put students at the forefront of her work on the board. During this tense time, de Havilland brought what was happening in the streets directly to the upper echelons of the university. Fighting for the social change the student body demanded, she gave them an advocate and supporter at the highest level of university administration.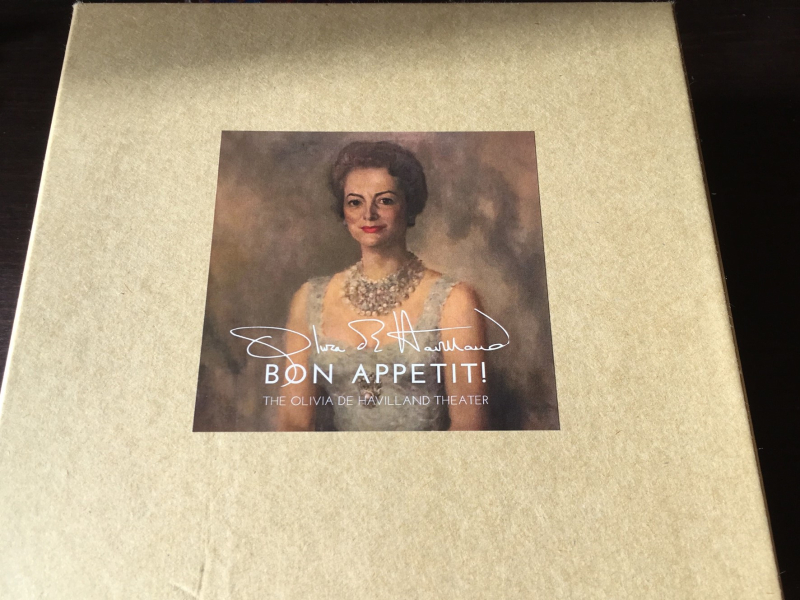 In recent years, AUP served as a way for de Havilland to remember her son Benjamin, who died of Hodgkin's lymphoma complications in 1991. She welcomed countless AUP friends, students, and fellow trustees into her home for support and advice, and remained the university's unfailing champion. In 1994, de Havilland was awarded an honorary degree from AUP. In 2015, she was awarded the AUP Presidential Medal of Distinguished Achievement. 
De Havilland died in July 2020 at the age of 104. To celebrate the extraordinary place she held at the university, AUP began plans for a theater in her honor. It has now reached completion and is ready to welcome students. 
Three days of festivities led to the formal dedication of the theater and the ribbon cutting for the new Monttessuy Center for the Arts. On October 20, donors, friends of de Havilland, and university trustees attended screening of To Each His Own, the film that brought Olivia de Havilland her first Oscar win. Professor Marie Regan introduced the film, calling attention to de Havilland's extraordinary use of her voice to communicate changes in character. The following night, de Havilland's son-in-law Andy Chulack introduced The Heiress, de Havilland's second Oscar-winning role. Chulack, an award-winning television editor, spoke of how well the film was edited and his favorite scene, when de Havilland's character reacts with fury to her father––perhaps reflecting about her stepfather's ultimatum and de Havilland's own feelings when she was a teenager.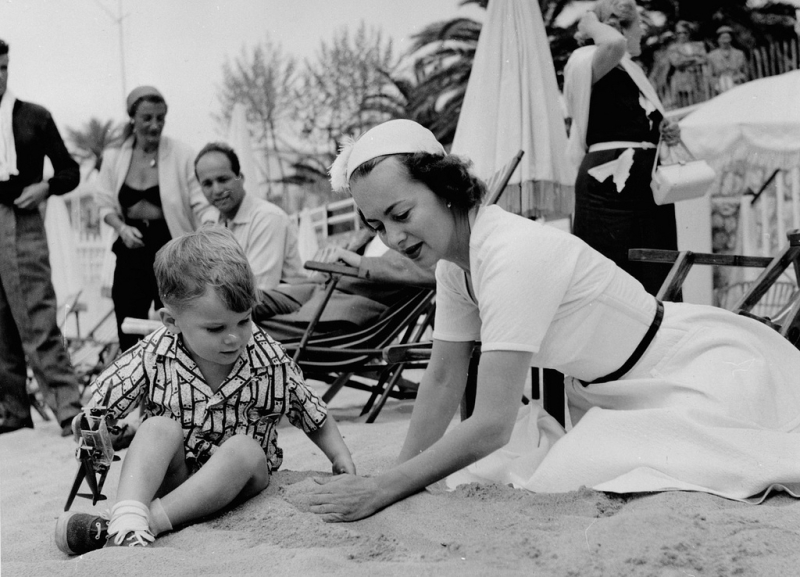 At noon on October 22, former OECD Ambassador Amy Bondurant moderated a panel with some of de Havilland's closest friends and family members, who reflected on their fond and often hilariously funny memories with her. Audience members and panelists opened miniature bottles of champagne together, honoring de Havilland's famous love champagne. It ended with an enthusiastic imitation of her distinctive laugh, led by de Havilland's niece Deborah Dozier Potter.
The formal ribbon cutting of the theater occurred that evening. The audience heard remarks from professor Jonathan Shimony, Mayor Rachida Dati, Consul General Colombia Barrosse, university president Celeste Schenck and chair of the board of trustees Doris Daughney, who spoke on the importance of the work AUP is doing for its students and the world, and how this new artistic center will further the development of students' humanity, the core of AUP's mission. 
To most, Olivia de Havilland is known as a film star. Few are aware of her devotion to education, and to AUP in particular. As the Monttessuy Center for the Arts opens, with her theater at the center, Olivia de Havilland's name will be synonymous with educational excellence, her debt to her teachers repaid with each student who walks through its doors. 
Further reading: Paris Writers News blog on I Remember Better When I Paint, a documentary narrated by Olivia de Havilland.
***


Lara Gabrielle is a California-based classic film writer and historian. Her blog Backlots is devoted to honoring and celebrating all aspects of classic film. In 2018, she covered De Havilland v. FX Networks LLC, and was in the courtroom when it was heard in the California Court of Appeal. For the past nine years, she has been writing a full-length biography of Marion Davies entitled CAPTAIN OF HER SOUL: The Life of Marion Davies, which will be published by the University of California Press in 2022.