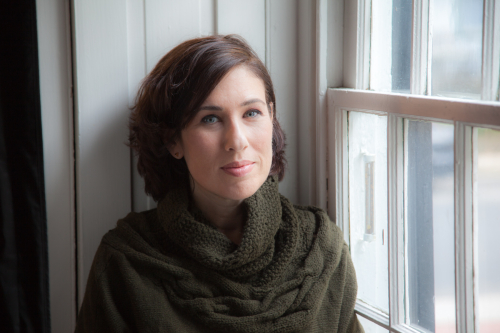 Novelist Lauren Grodstein, author of A Friend of the Family, will give a talk this July on Writing the Child as part of WICE's Paris Writers Workshop.
It's a striking topic.
Child characters in fiction aren't for everyone. Many want their stories and novels as limited as restricted housing developments: young adults/thirtysomethings/middle-aged only. And yet there's something truncated about a fictional world without kids. Conversely there's something magical about fiction featuring children who come alive as characters, taking us back to our childhoods or reminding us of our own offspring.
Lauren Grodstein on Children and Fiction
a Paris Writers News interview
_____
Are there portrayals of kids in contemporary fiction that strike you as distinctive?
 I find that well-drawn kids show up in all sorts of works, including those that we don't think are necessarily about - and certainly not for - children (Cormac McCarthy's The Road), for example.  Some of my favorite short stories have kids in them: Amy Bloom's Love is Not a Pie, Judy Budnitz's Dog Days, Lawns, by Mona Simpson, and When Mr. Pirzada Came to Dine, by Jhumpa Lahiri.  Many of George Saunders's superb stories do too, as does his novel, Lincoln in the Bardo. I love the portrayal of kids in Toni Morrison's Sula.  There's a wonderfully drawn group of preteen boys in Colson Whitehead's Sag Harbor.  
There's an even greater challenge when a novel is narrated by a child. Which writers maintain a plausible voice throughout a full-length work of fiction?
There's a very gentle novel called Jim the Boy, by Tony Earley, which is told from the perspective of a ten year old kid in North Carolina in the early part of the twentieth century.  It's just a lovely book: smart, well-told, and never condescending to him or to the time and location of the novel.  And it's a bit of a controversial pick, but I think Mark Haddon does a brilliant job in The Curious Incident of the Dog in the Nighttime with his autistic teenage protagonist.  I also love the way Huckleberry Finn and Tom Sawyer tell their stories.  
What don't you appreciate in child characters?
I don't spend a lot of time with books I don't like, so the second something interrupts the narrative for me - say, a poorly written character - I tend to move on to the next book on my list.  But in general, any kid who's too cute, too cloying, too wise, too tantrum-y - those are the kids that really don't work, because they reflect grown up ideas about children instead of children themselves.
What's the best way to capture the way a child thinks?
In general, skew older.  As adults we tend to forget how smart kids are, how observant, and how articulate.  We are surprised, again and again, by what they know and what they're able to understand.  So if you think you're writing a five year old, write someone who you imagine has the capability of a seven or eight year old.  If you're writing a twelve year old, give them the intelligence and humor you'd generally give to a fifteen year old.  Kids - especially today's kids, who have very little defense against the rigors of the outside world - are much more sophisticated than we generally give them credit for.  Give them that credit in your writing.
______
Bio: Lauren Grodstein is the author of four novels, including the New York Times bestseller A Friend of the Family and the Washington Post Book of the Year The Explanation for Everything.  Her latest novel, Our Short History, was published by Algonquin Books of Chapel Hill in March, 2017.  Lauren's work has been translated into French, Turkish, German, Hebrew, and other languages, and her essays and reviews have been widely published.  She teaches in the MFA program at Rutgers-Camden.
Lauren's talk, Writing the Child, is opening this year's Paris Writers Workshop. It will be presented virtually on July 5, 2020, at 6 pm Paris time. For further details and to register for the talk go to www.wice-paris.org
Even though we were all children once, as authors we sometimes have a hard time capturing the specific mannerisms, vocabulary, and interests of young people.  Sometimes we overcorrect for cuteness (writing children, for instance, who pronounce "spaghetti" as "pisgetti,") and sometimes go the other way, creating wise-beyond-their-years 10 year olds who see the truth the adults always miss.  In this craft workshop, Lauren Grodstein, whose four novels include children of various ages, will provide specific tips on accessing the speech and behavior of young people and ideas about how to create compelling fictional kids.