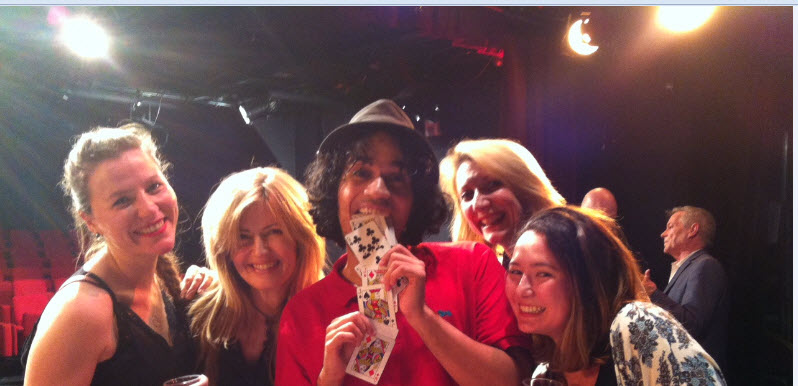 By Madeleine Kirchhoff
The 2017 Paris Fringe international theatre festival kicked off on May 17 with an opening ceremony providing a glimpse of this year's main line-up of 18 shows featuring performers from Argentina, Brazil, Bulgaria, Canada, Denmark, France, Singapore, South Africa, the UK, and the United States.
The festival organizers provided a warm ambiance at the opening festivities with a brass band welcoming the guests and a festival line-up showcasing high energy and generous spirit. 
There's something for everyone at Paris Fringe – children oriented shows with mimes and clowns, musical theatre, drama, dance and comedy. 
On the comedic side, the troupe Pelican's delightfully unexpected and hilariously absurd sketches had the audience in stitches, and the amazing El Diablo of the Cards performed magic tricks with a twist of humor which kept me smiling for days.
New: Science wowed the crowd by improvising a musical on the spot with themes given by the audience– it's spontaneous, impeccable timing and lots of fun to watch.  The one-man variety act Plan C featuring Caspar Schjelbred got a lot of chuckles for his absurd comic performance combined with clowning and mime.
The Big Funk Company showed snippets of creative scenarios, and  their spoof on a grown-up Little Orphan Annie was a laugh riot perfectly played by the troupe members.
On the dramatic side, the one-man show Hervé explores identity and race through the true story of an adopted child of French African descent by an unconventional Belgian couple. The solo piece No Breaks retraces a research experience on the Syrian refugee crisis in Jordan, theatricalizing the questions at the center of political engagement.  Elizabeth Wautlet's one-woman tragicomic show Jubilee is a funny and freaky fugue about a daughter, a father and debt.
The festival is entertaining and filled with powerful stories leading to discovery and engaging post-show discussion. For both the audience members and the performers, the festival creates a sense of global community and understanding though the common language of theatrical storytelling.
Paris Fringe is organized by a team of international theatre makers based in France, and is curated by artistic directors Dom Douglas and Reka Polonyi. "Paris Fringe is about bringing people together," notes Polonyi, "with performing artists coming from around the world, it is an occasion for a diverse group of theatre makers to learn from each other and share new ways of working."
The festival runs through May 28, 2017. Visit the Paris Fringe website for the full program.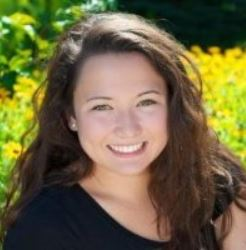 About the author
Madeleine Kirchhoff is a sociology student at the University of Minnesota-Twin Cities with interests in education and culture. She is spending the summer exploring Europe.