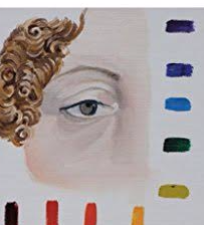 Alice Goldfarb Marquis was a fearless master of non-fiction whose books about the art world made headlines, notably Alfred H. Barr Jr: Missionary to the Modern, her revealing biography of the director of the Museum of Modern Art. Unbeknownst to the general public, Goldfarb also wrote a novel about the art world - from all apparences a roman à clef - which she was never able to get published during her lifetime.  It fell to her friend, Larry Jarvik, to bring the novel out, years after her death. 
A talk with Larry Jarvik, publisher of Brushstroke! the only story Alice Goldfarb Marquis turned to fiction to write.
A Paris Writers News interview
 ___
How did you first meet Alice Goldfarb Marquis? How did you become friends?
Larry Jarvik: We met after Alice published "Art Lessons" and I interviewed her for research I was doing about the National Endowment for the Arts. She seemed the most fair and knowledgeable critic of federal arts funding. She also knew a great deal about the private sector art business, as I found out after reading "The Art Biz" as well as historical trends in cultural development discussed in "Hopes and Ashes" about the 1939 NY World's Fair—not to mention museums, collectors and critics.
She was very thorough and dedicated, and made significant contributions in each of her eight books, whether about Marcel Duchamp, Alfred Barr, Jr and the Museum of Modern Art; critic Clement Greenberg, or Pop artists like Andy Warhol. She was researching a book about J. Paul Getty when she died, I believe.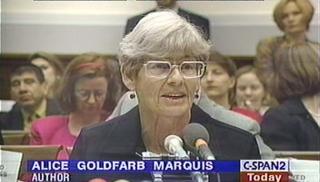 Alice testified before Congress and was her work was very influential in the House of Representatives voting to zero out the budget for the National Endowment for the Arts in the 1990s. She had this point of view not for political reasons, but for aesthetic reasons. Alice thought bureaucracy and political correctness were bad for art. She knew as much about the art world as anyone, and for that reason her views carried significant weight.
Alice Goldfarb Marquis was acclaimed for her non-fiction, including the important biography of MOMA director, Alfred H. Barr Jr.: Missionary for the Modern. Why did she turn to fiction for this story?
My guess is that as a writer, journalist and historian, Alice may have wanted to try her hand at a mystery novel just for the heck of it...and the milieu she knew was the international art world. Perhaps also Alice didn't want to names of real people, in order to give herself greater freedom of expression, to take advantage of poetic license in a roman a clef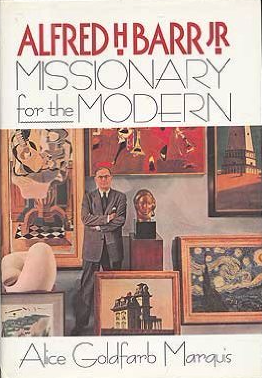 What inspired you to publish Brushstroke!?
Basically, because no one else had done so. When Alice died, the manuscript was on her computer. I had published an earlier version in serial form in a web periodical called The Idler years before, to help Alice publicize the story—but no major published picked it up, despite Alice's long record of non-fiction publication, writing for newspapers like the New York Times, and expertise in Art History.
Is Brushstroke! a roman à clef? Do the characters represent real people, and the incidents described real incidents? Is there a way to decode it?
On one level, no doubt: Alfred Barr is the model for the museum director; Clement Greenberg inspired the critic; the Thyssen Collection seems to match the European paintings described in her book. I don't have a decoder ring, so don't know all the connections. I do know that Alice told me that she didn't like over-restoration of Old Master paintings by museums, and that is definitely one theme of the story. I'm sure art restorers might have a special perspective on her depiction of their work. Also, there is a theme of Holocaust survival that must be connected to her own experience as a German-Jewish refugee from Hitler.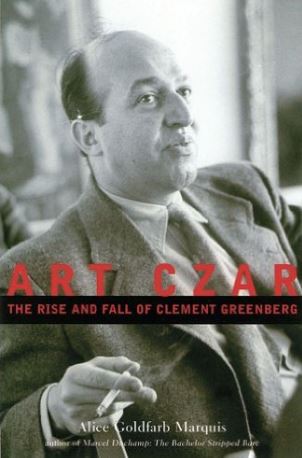 What has been the reaction to Brushstroke?
So far as I know, this interview is the first reaction. It's been on Amazon for a while, and I sent out copies to various publications, but not much in the way of reviews or feedback.


You've said, in connection to Alice Goldfarb Marquis, that "there was a cost to having your own opinion", Can you talk about this?
Well, Alice was a critic of the National Endowment for the Arts, and her writings were quoted by Newt Gingrich in Congressional debates over defunding due to "Piss Christ" and Mapplethorpe in the 1990s, so I imagine that didn't make her too many friends. Also, because of her fundamental straightforwardness, her biography of Alfred Barr, "Missionary for the Modern," was banned from the Museum of Modern Art bookstore—although I think it is in fact a rather sympathetic account of the man and his museum.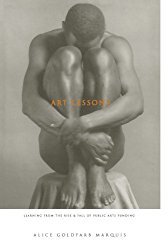 Who are your favorite art writers - and why?
As Alistair Cooke used to say, "they're all dead!" Robert Hughes was pretty good. I don't even know who writes about art today. I published an interview with Matthew Collings, a British critic, in The Idler some years ago, he's still alive, I think. But I don't read contemporary art criticism.
How was Penny-A-Page press founded? What books has it published? 
Penny-a-Page Press was founded after the death of my father-in-law in 2006.
My father in law, David O. Strickland, left behind an unpublished manuscript, THE FIRST MAN OFF THE PLANE, which he had worked on for years and been unable to get published in his lifetime. It seemed as good as most books about Vietnam, at least to me, so I scanned the pages, converted them into text files, and using CreateSpace published the book through Amazon. It was the only novel about POWs, that I knew of, which had a critical approach to POWs as an issue. The first man off the plane himself was based on Admiral Jeremiah Denton, who had gone to the same college as my father-in-law, Spring Hill College in Mobile, Alabama. He later was elected Senator. Spring Hill College library was the only library to stock the book as far as I know…David O. Strickland was a big admirer of Kurt Vonnegut, and it has some of the same black comedy approach. The book actually got a good review on Amazon from someone I didn't know, so at least one customer liked it.
When Alice Marquis died, I asked her son if we could publish her unpublished novel, Brushstroke!, which she had serialized in The Idler, a web publication that I edited for a few years. He agreed and sent me the files from her computer. So that was sort of the same story: posthumous publication of an unpublished novel. A wonderful Canadian artist friend, Deborah Wright, did the cover illustration of Ginevra de Benci, which plays a pivotal role in the plot. This interview shows that there was at least one person out there who read it and liked it, so that makes it worthwhile.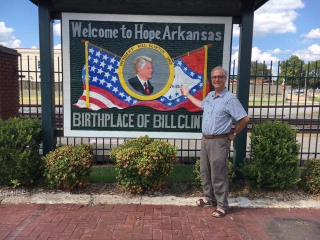 The third book was non-fiction, Ken Moskowitz's Adaptation in Bulgaria, a study of how plays by Edward Albee, Dale Wasserman, and Tony Kushner were presented in Sofia, Bulgaria. It was his Ph.D. dissertation, he had been serving as a public affairs officer for the US Embassy in Bulgaria and went to graduate school at the same time to do his research. He became our first living author. Ken went to college with me, and basically did the prep himself, the hardest part was the indexing, which took a lot longer than anticipated, and many galleys to get right. He had a big book launch party at the Bulgarian Embassy in Washington, DC, where his talk was introduced by the Bulgarian Ambassador, and he sold a box of books at the event, which was pretty good. He got reviewed in the Foreign Service Journal and some Bulgarian theatre publications, so I can safely say he made a significant contribution to the literature—it is the only study of its kind.
Finally, we have a book of short stories in the process of publication right now by Montreal author J.Jacob Potashnik titled The Golem of Hampstead (the Montreal suburb, not the area of London), which is sort of Sholom Aleichem tales of Montreal Jewish life. Potashnik is an award-winning Canadian playwright and screenwriter, and the book has a blurb from Oscar-winning director Denys Arcand. So it shows you that it is very hard to get even quality short stories published commercially nowadays. A silent partner in our venture, Pierro Hirsch, a college classmate of mine from Montreal, suggested Jacob publish with us to Jacob, and he sent in the manuscript and did all the revisions, basically serving as his own editor. We're just waiting for a proofreading friend of his to finish finding typos, so hope to have it out before Christmas.
None of our books has paid back costs, but that's not the point. I called it Penny-a-Page Press because that's the ballpark for royalties authors should expect. But the books are available on Kindle and on Amazon, pretty amazing, all over the world. And that's what publication is…making them public.
Does it accept submissions?
Do we accept submissions? I guess so…but so far it has been word of mouth. Also, since there is no expectation of making money, and we can't really compete with commercial publishers, the in box hasn't been flooded—luckily since we don't have a staff…it's really "artisanal publishing" on a very small scale. The basic idea was to go around the established publishers, but what I found out is that although there are some 2 million or more self-published, or small-published, books on Amazon, the problem now is publicity rather than production and distribution…and that is where established publishers still have an ability to promote authors on NPR, the NY Times Book Review, Charlie Rose and so forth in a way that 2 million competitors don't. But websites like Goodreads and Amazon reviews help a bit.
You can call in "artisanal publishing," sort of like Farm-to-Table restaurants—Writer-to-Bookshelf (or Kindle).

What are your hopes for Brushstroke!?
Originally I was hoping for reviews and discussion in the Art World, the book came out around the time "The Monuments Men" was in movie theatres so I hoped someone might notice, as Alice was pretty well-known during her lifetime, as you know she wrote 8 non-fiction books about art history.
There are some issues of provenance and what is an original work of art and what is a reproduction and so forth, not to mention the Nazi looting angle.
But honestly, right now I'd just be happy to get a few good reviews on Goodreads and Amazon…unless as I mentioned to you some French publisher wants to publish a translation with an introduction by Michel Houellebecq, and maybe Luc Besson could turn it into a film…other than that, trying to stay realistic.

You were recently in France for a very special reunion of families saved by the Portuguese consul-general in the French city of Bordeaux, de Sousa Mendes. Can you talk about this?
Well, my mother was saved by Aristides de Sousa Mendes, she was a refugee from Hitler during World War II. The trip was a pilgrimage to honor his courage, and a busload of 50 people visited his consulate, his home, and his tomb, among other places.
I guess it related to Alice in that she was a German-Jewish refugee and felt a sense of obligation which I think comes through in Brushstroke! as well as her other writings.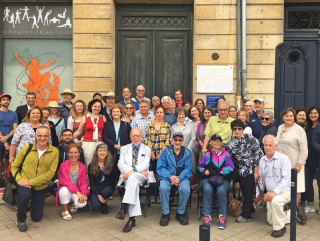 What are you working on now?
A very good question! I've been working on a novel for a number of years, and hope that publishing the works of others is the secret sauce to publishing my own work.
 ___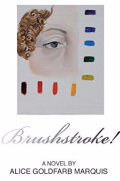 Brushstroke! reveals the secret behind a cache of Old Masters hidden since World War II on display in New York's Museum of the New. Marquis tells a tale which shows that what you see in art is not always what you get.  by Alice Goldfarb Marquis and Laurence Ariel Jarvik
Brushstroke! is available on Amazon: 
__
for more books from Alice Goldfarb Marquis:
Alfred H. Barr, Jr: Missionary for the Modern 1989
by Alice Goldfarb Marquis
The Art Biz: The Covert World of Collectors, Dealers, Auction Houses, Museums, and Critics Jun 1991
by Alice Goldfarb Marquis
Art Czar: The Rise and Fall of Clement Greenberg Jun 1, 2006
by Alice Goldfarb Marquis

Art Lessons: Learning from the Rise and Fall of Public Arts Funding May 1995
by Alice Goldfarb Marquis
** (NYT review of Art Lessons)

Marcel Duchamp: The Bachelor Stripped Bare: A Biography Sep 15, 2002
by Alice Goldfarb Marquis


Hopes and Ashes: The Birth of Modern Times, 1929-1939 Oct 1986
by Alice Goldfarb Marquis

The Pop Revolution: How an Unlikely Concatenation of Artists, Aficionados, Businessmen, Critics, Curators, Collectors, Dealers, and Hangers-On Radically Transformed the Art World Apr 30, 2010
by Alice Goldfarb Marquis
** (Review by Michael Lewis in the WSJ)

more links about Alice Goldfarb Marquis
Alice Goldfarb Marquis; author-journalist wrote about art and its history
$1.1 million to support the UC San Diego Libraries
for more information on Laurence Jarvik
'Portugal's Schindler' Is Remembered, Decades After His Lifesaving Deeds - NPR
Book Review of Michel Houellebecq's Submission