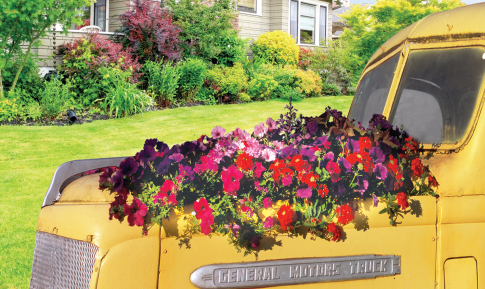 My first encounter with Niles Reddick had me laughing out loud - and a little afraid.
It was in a short story he had written about a shopper who insists that a cheating grocery store honor the discount it had advertised on grapefruits, which, of course, the grocery store does not want to do.  The confrontation is hilarious, frightening and absurdly admirable all at the same time. Boy, I thought wiping my eyes. I never want to tangle with that guy.  Yet I couldn't resist the urge to read more of his writing. Amid stacks of submissions, his was the one I kept picking up and reading for pleasure. Now, nearly two years later, I am delighted to announce the publication of his wonderfully kind and amusing novel, Drifting Too Far From The Shore. It's the story of a southern woman in her late seventies who, like all of us, is attempting to confront the injustices of this life with decency, compassion and a sense of humor. How a writer decades younger and a different gender from his protagonist managed to get her voice pitch perfect is one of those mysteries that makes discovering a new writer such a pleasure.  
a Paris Writers News interview
____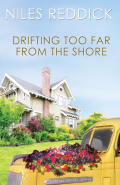 What - or who - inspired you to write about "Muddy"?
Niles Reddick: Music has always inspired me, and I was writing a story, what eventually became the first chapter of Drifting too far from the Shore, when I heard the old gospel song performed by Dolly Parton and Porter Wagoner and instantly fell in love with the idea of "drifting too far." In the song, "drifting too far from the shore" is a metaphor for moving away from God, toward sin. The song calls us home.  In the story, though, Muddy drifts from the earthly realm, from her home, as do other characters, sometimes drifting too far and not returning, like Mary Turner, the person whose story is also told in this chapter.
I had heard the horrible story Mary Turner, a pregnant woman who was lynched by a mob near where I grew up and it was the worst thing I had ever heard in my life. I wanted to do something to honor Mary Turner and her memory. I knew I couldn't write her story, but I could write a story and include her story.  The story was picked up by Deep South Magazine in Louisiana. I loved the story so much, I decided to write another chapter, and the novel began to unfold that way.
Muddy was a nickname of my great grandmother on my daddy's side, Charlotte Rebecca Peacock Reddick.  The name I gave her in the book was Rewis, which was my mother's grandmother's maiden name. I love honoring my ancestors in this way. The character herself is not really modeled after anyone in particular, but probably possesses personality traits of great aunts, aunts, my mother, and others, including the way I think my wife Michelle will be when I drift too far.
Why did you dedicate each chapter to those who have suffered?
Unfortunately, being human means to suffer at some point, and it's how we deal with that suffering that is a major test. 
Each of my chapters integrates another story, and in some ways, these stories are layers of what the novel is addressing.  I believe that it's these stories we hear about---the Mary Turner story, the Hispanic migrant worker murders in Southern Georgia, the allegations of rape and murder and the Florida School for the Boys---that stick with us, if we have any compassion, and shape us. They propel us. We talk about them and think about them.  So even though we may not have personally known these victims or their families, they still become part of who we are. And so I integrated other stories, realistic stories, into the novel, and they drive the novel and the characters.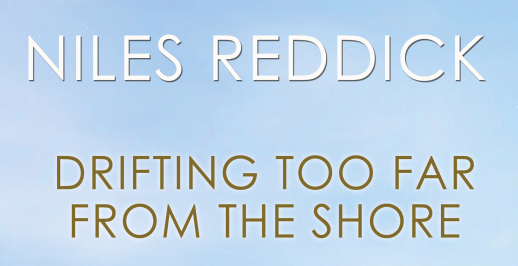 Do you consider yourself to be a Southern writer? What does this mean for you?
Well, yes, I am a writer from the South, and since I have mostly lived in Florida, Georgia, and Tennessee, these are the areas I know and many of my settings in stories are here. The language and dialect are usually Southern, too. I have been out of the South and will often incorporate other places into my writing, but then, it's usually a Southerner going somewhere else.
I wrote a story, for example, about flying back to Florida from a ski trip in Wyoming where I sat next to a suicidal guy who was a military paratrooper.  He wanted to jump out of the plane, and I knew we would all be sucked out, so I locked myself in the restroom until we landed. When I was talking to the paratrooper on the plane before I learned his thoughts, he had a hard time understanding me and kept asking me "What?"  He was from out West somewhere and I had just experienced all these people in Wyoming, Utah, and Idaho who had no idea what sweet tea was when I ordered it and they all kept asking me to repeat myself. Sometimes, they'd call over others and ask me to repeat it for them.  They got such a kick out of it, and I felt like I was on stage performing.
It doesn't matter where I go or what I do, I will always be a product of my great big Southern family.  
How did you research Drifting?
I wouldn't call it research. I would call it immersion. 
I grew up here, lived here, knew the roads and places the characters went, where they ate, and so on. Details in a novel are important; they make the novel more real, authentic. And there are things I love about it---the peach orchards in Brooks County, where we would go and pick peaches every year, the giant tree, the restaurants, and historical downtown in Thomasville, and so on. So, I highlight those so others might enjoy them, too. In some ways, I've been working on Drifting my entire life. I'll admit that it wasn't easy and there were times, I'd have to go back and revise sections because of errors. We tend to assume because we've been somewhere or lived somewhere that we know everything there is to know and that's not at all the case. We truly can learn new things about anything.
Who helped you?
My wife Michelle is more help than anyone.  She is a voracious reader and has a good ear and offers great feedback.  Reading chapters out loud to her over a period of time helped me to find errors and rewrite, adding to and taking away. Of course, she listened to my stories in Road Kill Art and Other Oddities as well as my first novel, Lead Me Home. There are times when she doesn't like a story I've written and lets me know it, but something compels me to write them and I do. One I titled "Hokey Pokey" was a bit cold and was really about hypocrisy, yet it was picked up almost the same day by a literary journal in Virginia.
With Drifting, I also appreciate my friend Javier Gonzalez talking with me at length about the Hispanic culture of Georgia. He and his family had been migrant workers, and now, he's the American dream, a product of higher education and successful.  This is obviously the goal for most immigrants, but not many make it like he did.
In the space of twenty or so years, I went from living in Carrollton, Georgia in the late 1980s where I finished my master's degree at the University of West Georgia to living in Tallahassee, Florida until 1994 where I finished my doctoral degree at Florida State University, when Michelle and I married and moved to Lynchburg, Tennessee. We didn't move back to Georgia until 2007 when I took the vice president's job at Abraham Baldwin in Tifton, a rural and major agricultural part of Southern Georgia. So, in this twenty year time frame, the culture had changed dramatically. No longer were poor whites and blacks working in fields, but there were all these Hispanic migrant workers doing work in the fields, and what they dealt with, particularly those who were murdered, stunned me. So, in a sense I had returned to a Georgia I no longer knew or understood.  Though my family had been in Georgia since the 1730s, it was completely different to me. All places evolve over time, but if you're right there in the thick of it, you don't often see it.
I also wanted to honor those migrant workers for what they had gone through. It just breaks your heart to see people like this suffer for what I think would be political reasons and for the sake of the almighty dollar, and it makes me wonder if the world will ever change. Despite inventions, science, etc., human nature seems to be the same.
What was the biggest obstacle you encountered in writing Drifting Too Far From The Shore?
The greatest obstacle is always time, finding the time to write all the stories you hear or think about writing.  When you have a full time job, writing has to be early in the morning or late at night or weekends. I am mostly a morning person, so that's when I wrote the bulk of it, and the weekends. At night, I would read and edit printouts.  Really, though, I'm often writing and editing and thinking even when I'm not. In fact, I could be in a meeting or conversation with someone, nod and agree or disagree, and mostly ignore while the whole time thinking about the novel.  There's no telling what I have agreed to when I was really obsessed with Drifting.
What is the book about? 
To me, Drifting too far from the Shore is about living with grace even in the face of age and death. It's about family and love. It's about overcoming fear and coming to terms with or resolving the past. It's about people and relationships.  Most of all, it's a beautiful story and it's sprinkled with humor.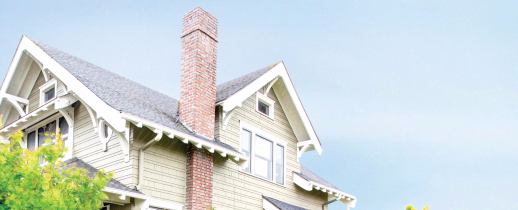 There are a lot of great characters in Drifting. Do you have a favorite?
Muddy is my favorite character because I think she represents people who are aging, people who have lost loved ones, people who are Southern, people who care about others, and people who care about the past.
 I think like most of us she struggles with change. It doesn't get easier with age. For her to begin a new relationship must have been tough. My own grandmother had a hairdresser who set her up with an old man after my grandfather had died, and that was tough for her, and tough for all of us. 
I think the interracial relationship of Muddy's grandson is tough for the family because of the past and because of the way we were taught, but it's reality for them. I think people drift in and out of our lives all the time, and we don't much think about it until later.
I'm probably most like Anthony, the loner son who married late. He also has some anxiety, and I get nervous when I drive, not because I can't, but because there are so many nuts on the road.
Did you write with anyone in mind?
The main characters, not really.  I think these characters are composed of relatives and friends and people I've known all my life, but the chapters that open with a dedication to a person or group, yes. I thought about them and have admired their courage in the face of their trials or deaths and wanted to honor them. Most of us don't have to suffer the way some of them did and I hope we don't. I don't want people to forget their stories. They offer us strength.
Which authors, which books, inspire you most? 
I've read a lot through the years, but I would have to say, it's the classics that have probably been the real inspiration. In particular, I love Don Quixote. I took a whole class on Cervantes and it was one of my favorites. From Don Quixote, I think I learned the story within a story concept. 
Of course, I loved Southern literature because I could relate to it, and even today when I read a story or novel by a Southern author, it's hard to get through it because I get so many ideas, I have to begin writing them down before I forget. For a couple of years, I was the editor of The Distillery and I literally read thousands of submissions. I didn't read the poetry. Inman Majors, a writer friend of mine who later became editor, handled the poetry.  The most difficult thing about editing was reading and sticking with the editing because there were many stories I found inspiring.  Early on in my writing career, other writers like Lee Smith and Janice Daugharty were very helpful, and when someone like Lee Smith writes a note in the margin of your manuscript---"I wish I'd thought of that"---well, you have no idea what a motivator that can be (that was for a novel that never got published and I ended up scrapping it and taking one or two of the stories and the best of images to use). Also I did a reading (which, to me, is more of a story telling because I never actually read word for word out loud) once at a festival, and one of the panelist, Elaine Fowler Palencia, told me I should put together a collection of my stories. I had never even considered doing that! 
I am very appreciative of all those that helped me along the way and I am humbled.
__
Niles Reddick's award winning writing has appeared in Southern Voices in Every Direction and Unusual Circumstances and has been featured in many journals including "The Arkansas Review: a Journal of Delta Studies," "Southern Reader," "Like the Dew," "The Dead Mule School of Southern Literature," "The Pomanok Review," "Corner Club Press," "Slice of Life," "Deep South Review," "The Red Dirt Review," "Faircloth Review," "New Southerner," and many others.  He is currently juggling his full time job as vice Provost at the University of Memphis with a book tour, with events in Tennessee, Georgia, Florida and beyond.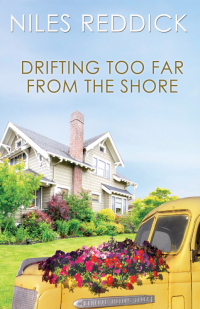 Drifting Too Far From The Shore by Niles Reddick
SEPT 2016
Publisher: Summertime Publications Inc;  ISBN:  978-1-940333-09-0; Retail Price: $14.99
Distribution: Ingram Book Group, Baker & Taylor, Gardners, 
 * now available for pre-order from AMAZON - BARNES & NOBLE - INDIEBOUND *
 Foreign rights are handled by IPR License.