Financial markets tumbled in shock after UK Brexit vote.
But why such surprise?
Weeks of polls placed Remain and Leave neck and neck.  But bookies, the oddsmakers, announced that betting heavily favored Remain, and newspapers around the world trumpeted this happy news. 
Hardly anyone noticed the discrepancy
Then a couple days before the vote, Zero Hedge, that wacky assembly of eagle-eyed traders, conspiracy aficionados and contrarian news junkies, published a post that that got little attention.

Britain's bookies, it seemed, were taking in far more bets for Leave but reporting higher percentages for Remain, because the value of the bets for Remain, though less numerous, was on average for much higher amounts. So even though two thirds of the small punters were wagering on Leave, a single high value bet for Remain had the ability to change the odds in Remains' favor, 
The press (kudos once again) trumpeted the good news  (bookies' odds for Remain!) omitting to mention that, in fact, most betters were place their (tiny) wagers on leave.
The City, ecstatic to hear information they were desperate to hear, fueled a massive rally. The FTSE, giddy with optimism, hit a two month high on the eve of the vote.
All this was happening, of course, at the very moment when polls had Remain and Leave in a dead heat.
So Polls (nerdy sociologists) were saying one thing. And Bookies (punters) were saying another. And with trillions at stake, just about no one thought to figure out why...other than Zero Hedge and Bloomberg.  Some high value bets on Leave were skewing the odds announced by the Bookies.

Someone probably made out like a bandit on this but that's not my beat.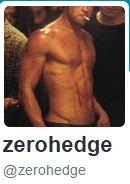 see: Zero Hedge
Something Strange Emerges When Looking Behind The "Brexit" Bookie Odds
Did A £25,000 Bet On "Remain" Send Trillions In Assets Soaring
 see: Bloomberg
Brexit Polls and Markets Disagree in Campaign's Final Hours