Tucked away in a cozy cafe in the 7th arrondissement with a view of the Eiffel Tower, Paul Cassange had a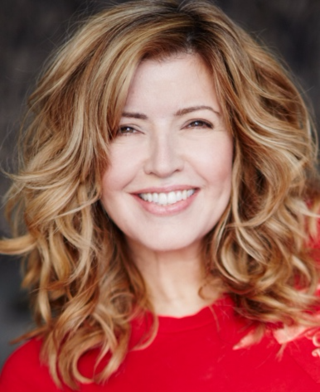 lively conversation with Victoria Cyr about her artistic projects in the French capital.
Poetry in Paris,
Interview of Paris poet Victoria Cyr by Paul Cassange
a Paris Writers News interview
__________________
Paul Cassange: You grew up in Hawaii and have lived in Los Angeles and New York. Why Paris?
Victoria Cyr: Pursuing an artistic life in France has always been a childhood dream of mine. The country and its culture are so incredibly inspiring for both my writing and performing. The doors opened when I was chosen to receive a talent visa, which is such a huge honor and an extraordinary opportunity to create and bring to reality my poetry and music projects. And my ancestors are French…the very first time I visited Paris it felt like destiny calling me back to our family's heritage – just amazing how France has just always felt like home.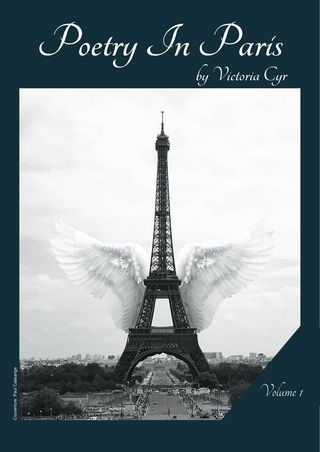 What have you been working on writing-wise related to France?
Several projects…and I'm thrilled to say that my first volume of poetry inspired by France is being released later this year by the book division of French Connection Films. It's entitled "Poetry in Paris" and is a tribute to this remarkably beautiful city and the French culture. The volume will also showcase some of the photographs I've taken of Paris and shared on social media, including the most popular images such as one retweeted by the Louvre museum's official Twitter account (which was an exciting social media moment). And I've also fallen in love with Versailles and am in the initial stages of a writing project that it's inspired.
And your music?
My passion for French wine is the theme of my upcoming electro album produced with Steven Last in Berlin. Our collaboration together has me writing lyrics and doing vocals, and he's composing and producing the music. We're planning to finish the album this fall in a Paris recording studio with some amazing Paris-based musicians.
You're also an actress. Anywhere we can see you these days?
As I'm sure you know, writing a book and producing an album requires extensive time so that has been my main focus the past couple of years. However I am now resuming my performing career in parallel with my writing. Recently I was cast in an episode of the popular French TV series "Alice Nevers"….and since you're curious, on May 25 I'll be performing "Transformation" an interactive poetry piece with music I've written that takes place in a laundromat -- it's featured as part of the "lieux insolites" program of the first international Paris Fringe theatre festival.  And my agent is sending me out for some awesome auditions so keep an eye out for me on the silver screen.
What are the primary things that have inspired you from living in France?
Where to begin...France has expanded my vision in so many capacities that I'm enormously grateful for. I think...it's the overwhelming tenacity for beauty and passion in life -- how to live in the moment with an astonishing history on your shoulders, yet live on the edge of discovery with a larger, more sumptuous vision of the world and oneself...with the world's premier gastronomy at your doorstep. For me, it is a perpetual renewal every day and I am excited to continue to contribute as much as I can to a place that's given me so much.
About Victoria Cyr
Victoria Cyr is a Paris-based American poet, actress and singer/songwriter, and author of soon to be published "Poetry in Paris". During her time in Los Angeles, her poetry was featured weekly on legendary rock DJ Jim Ladd's show, "Headsets" on KLOS 95.5 FM. Her song "We are One" written with Steven Last was performed for President Obama at the Brandenburg Gate in Berlin. Also with Steven Last, she co-wrote and recorded an electronic/world beat album O+ (O positive). She is the writer for "Tango Tango: Revolution of Love", a theatrical music show. Follow Victoria on Twitter: @PoetryInParis
Paul Cassange is a Paris-based contributor covering film, theatre and performing arts for Paris Writers News
***
More Paris Writers News Interviews
Twitter: @Pariswriters
Facebook: ParisWritersNews