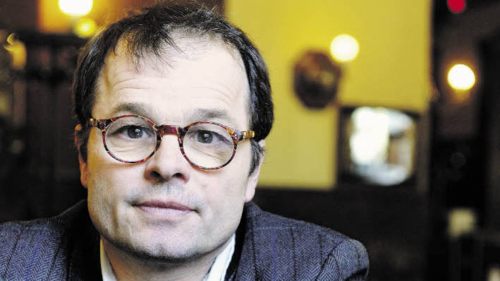 I must apologize to PWN readers. The Paris author/event update will be late this month. Fortunately for Paris Writers, Jen Dick's outstanding Fall Literary Event List is available, and listed below are writing workshops on offer this month.
On  Kafkaesque  charges  defying logic, law and decency in equal measure, Austria has imprisoned  Our Vienna author Stephan Templ.  A change.org petition now exists to demand his freedom.  Writers, bloggers: for more information or to see how you can help, please contact me at pariswritersnews AT gmail.com.
LINKS TO WRITING WORKSHOPS IN PARIS
-  NEW! Write-in Paris (WIP) with Sion Dayson:  Communal scribble sessions in a cozy environment. Each weekly meeting offers 2 hours of dedicated writing time + 30 minutes of discussion. A great way to focus on your work in the company of creative people. Daytime WIP: Mondays, 3-5:30 pm. Evening WIP, Thursdays, 7-9:30 pm. Upcoming sessions: 2-week vacances scolaire special (25 euros) and 6-week session starting early November (90 euros). Tea and water provided. Contact Sion Dayson at sdayson@yahoo.com to sign up!
- WICE Creative Writing Classes for all levels and interests:
* The Craft of Memoir Writing with Meg Bortin,
* Paris Vignettes and Travel Blogging with Gary Lee Kraut
* Short Story Writing with Alecia McKenzie
* The Language of Fiction with Dr. Gretel Furner
- 
The Paris Writers Group:
 Weds;  open to all writers and free (please buy  a beverage or food from the host cafe) with John Pope and/or Helen Cusack O'Keeffe.
FOLLOW YOUR FAVORITE LITERARY EVENTS ON FACEBOOK
@pariswriters
@shakespeare_co
@amerlibparis
@maisonpoesie1