The Insight Film Festival is unique: it seeks to discover and showcase a wide diversity of films about faith and to support young filmmakers. Such is the quality of many of the films submitted that one of its laureates was nominated for an Oscar.  
At the  2015 London Book Fair, I had the good fortune to meet  Christopher Norris, Editor and Development Executive of the  Insight Film Festival, and to talk with him about the history, aims and achievements of this remarkable film event.
Christopher Norris, Editor and Development Executive, Insight Film Festival
___
Paris Writers News: What brought you to the London Book Fair 2015?
Christopher Norris: Having worked in-house in book publishing earlier in my career, I know about the generosity of the book trade in sharing knowledge and best practice across the industry. For the price of a visitor's ticket to the London Book Fair - £35 (€48) - I attended the equivalent of about £1000 (€1383)'s worth of training in public seminars and panel discussions. 
The London Book Fair is also a great place for networking -- for catching up with old friends and for meeting new people. This year's Fair was very fruitful personally and professionally in terms of the new leads and opportunities that I gained from attending.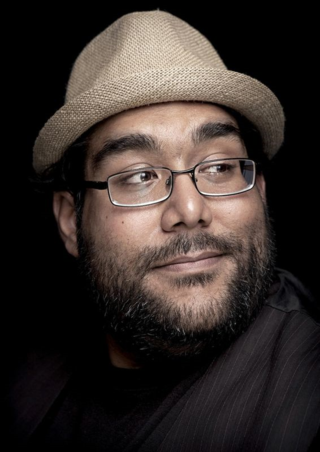 PWN: When and why was the Insight Film Festival created?
CN: The founding director of the Insight Film Festival - John Forrest - worked as a senior producer in the BBC's Religion and Ethics Department, based in Manchester, England. He always acted as a mentor to young people making their way into the film and television industries. In the mid-2000s, he was approach by a young filmmaker who was struggling to find any film festivals willing to accept submission of his faith-based film. 
After a period of reflection and research, John and the filmmaker set up the Insight Film Festival in 2007 as a vehicle for screening films about faith. The Best Film Award at the first Festival was presented to student filmmakers Harvey S Parkes and Mark Gill, for their film Fire and Clay. The ambition of the Insight Film Festival to support young and inexperienced filmmakers was realised in 2014 when Mark Gill was nominated for an Oscar at the 2014 Academy Awards for his 2011 film The Voorman Problem, starring Tom Hollander and Martin Freeman.
At the fourth Insight Film Festival, around 130 films were submitted for competition from 64 different countries. At the next Insight Film Festival, we hope to receive a higher number of entries from an even greater number of countries, so that Insight can extend its reach and influence.

PWN: Insight welcomes films dealing with all faiths - not just from a religious perspective but also secular world views. What are discussions like among filmmakers?
CN: Insight runs a number of different kinds of events. The most concentrated is a three-day film festival held every other year - the first four Insight Film Festivals have been held in Manchester -  but we host a series of special screenings of faith-based films we judge to be of interest to mixed audiences with the aim of making a difference in the real-world local communities. At festivals and screenings, many of the films are mediated with expert Q&A panels with audience participation. 
Our festivals attract many filmmakers from all over the world; our festivals and screenings also draw film fans, academics, students, faith leaders, local politicians, local experts and members of the local community. 
Where there is a high concentration of filmmakers, discussions can become specialised to some degree in the practicalities of making a film, but my general experience has been that everyone uses the screened films as the vehicle through which discussion takes place. 
Where controversial issues are being discussed, films can provide excellent contexts for rational discussions that reduce the stakes of taking any given position: people do not feel intimidated or threatened for holding the views they have on a subject. By taking the heat out of controversial issues in society by showing films, real progress can be made in social action and community cohesion.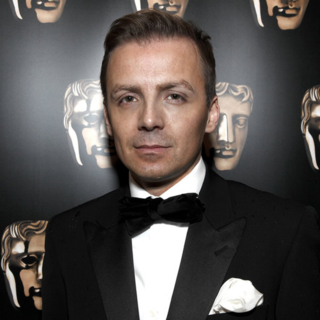 PWN: What films have been showcased in the past? Which ones stand out in your memory?
CN: Festivals tend to comprise many short films, to optimise the screening time available to show the maximum number of films. Historically, perhaps one or two feature-length films have been shown at previous Insight Film Festivals. This is one reason why Insight hosts special screenings outside the three-day Festival period. 
In May 2014, Insight was delighted to showcase the feature film Honour, which dealt with the serious issue of honour abuse in the Muslim community and was then on general release in the UK. We hosted a special screening of the film at Leeds Trinity University - an educational institution with a Catholic heritage - that comprised a showing of the film followed by a Q&A discussion involving the director and producer of Honour and the director of Karma Nirvana, a UK charity that addresses the issue of honour abuse. The audience at the event consisted of a representative sample of the local community, including Muslims, Christians, people without a personal faith, police, local government officials, students, film goers and academics. 
The Honour film provided an ice-breaking prism through which everyone at the screening discussed the issues raised by the story without prejudice, rancour or allocating blame. The discussion raised ideas for dealing with the real-world issue that could be taken forward in partnership between the public and the local authorities in Leeds. We reported the Honour screening on the Insight blog, which includes video interviews with the director and producer of the film.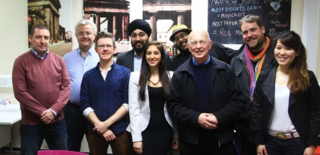 PWN: Who can submit or nominate a film?
CN: The Insight Film Festival develops 'Submission notes' and 'Rules' specific to every Award we run. In general, however, the main criteria is that each entry must relate to the theme of "faith", in its broadest sense. We are inclusive in that there are no restrictions to the demographic profile or the level of experience of filmmakers - everyone is welcome to enter their film for consideration. 
For example, we are running a Curation Scheme at the moment that is open to any filmmaker who wishes to submit a film to us that relates to the theme of "faith". We watch every film that is entered for competition. We then give expert feedback to each filmmaker, but only select a longest of titles for further consideration for winning an Award. 
Each Award (and the Curation Scheme) has its own expert panel of judges that decide the winning film in each category and those that deserve special commendation.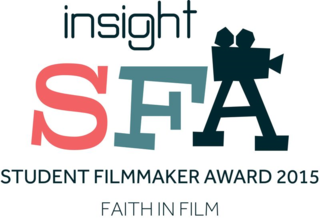 PWN: Could you tell us about the Student Filmmaker Award?
CN: In 2015, the Student Filmmaker Award competition was open to any student reading a degree in the UK or attending an accredited film course course in the UK. So, French and American people studying in the UK were eligible. 
The winner gets to spend six weeks in Hollywood, Los Angeles working as an intern for a film production company. This internship package is worth over £5000 (€6934), as all expenses are paid. 
Last year, Insight ran a successful pilot for students in the North West of England. The winner, Harriet Edwards, spoke to us about her experiences, which can be read at the Insight website. 
In future years, we may well expand the reach of the Award beyond the UK. 
<Note: If any Paris WriterNews readers are interested in finding out more information about the Student Filmmaker Award, they should contact Insight's project manager for the Award, Marianne Knowles via email: knowlesmarianne@gmail.com>
PWN: What happens during the Festival? After? 
CN: The latest (fourth) Insight Film Festival was held in Manchester in March 2013 over a long weekend at a local community arts centre called z-Arts. At the fourth Insight Film Festival, the Friday evening screening was a feature film called Material, the Saturday was a series of lectures, seminars, screenings and Q&A discussions and the Sunday was more of the same following by a party-cum-networking session (with cake) and the Awards ceremony to announce the Festival winners and runners-up. We published the schedule online. 
At the end of 2014, John Forrest - Insight's Founding Director -- stepped down; our new Festival Director is Abdul-Rehman Malik. This means the Insight Film Festival has been through a period of transition and growth. We plan to host a fifth Insight Film Festival either later in 2015 or early 2016, which may well move to London, although our connections to Manchester will remain as strong as ever. 
Between Festivals, Insight runs a programme of lectures, screenings, education projects and the Curation Scheme.
PWN: Any advice for a filmmaker who might like to participate?
CN: As long as a filmmaker feels their work engages with the theme of "faith" in its widest sense, we would love to hear from them. 
Filmmakers can visit the Insight website, email us at insightfestival@gmail.com and follow us on social media (e.g. Twitter, @InsightFF; Facebook, /insightfestival). 
We have a large and expanding contacts / mailing list, so we would love to hear from filmmakers interested in the Insight Film Festival. We are currently running our Curation Scheme, so we would welcome any filmmaker to enter their films for that scheme should they wish to do so. 
PWN: What are your goals for the next Festival?
CN: The Insight vision statement reads as follows: 
"The Insight Film Festival exists to encourage filmmakers throughout the world to make films about 'faith'. It creates events and spaces where such films can be displayed, discussed and celebrated. It welcomes participants from all faith backgrounds and none and focuses particularly on young filmmakers. In doing so it wants to make positive contributions to understanding and respect." 
We wish to fulfill these aims in evermore fruitful ways, expanding our footprint in the UK and around the world, to champion great films about faith. We aim for the next Insight Film Festival - the fifth - to be the biggest, best and most influential yet. 
PWN: What books are you reading now?
CN: For pleasure, I have just finished The Miniaturist by Jesse Burton, a triumph of magic realism meshed with 17th-century Amsterdam society, and I'm now enjoying The Rosie Project by Graeme Simsion, a hilarious chalk-and-cheese romance told from the perspective of a screwball hero who has never had a second date. 
For work, I'm reading Guy Kawasaki's The Art of Social Media and Nicole Fenton and Kate Kiefer Lee's Nicely Said: Writing for the Web with Style and Purpose, both well-written, practical books by industry experts on core editorial skills for the 21st century.
 ---
For more information about the Insight Film Festival, see:

Hashtags: #FaithInFilm | #NewsTues | #IFFNews | #GoSeeMovies | #FaithFilmFriday | #IFFShoutOut | #IFFReview | #5FilmsAbout... | #Close2GodOrNot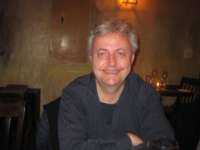 Christopher Norris is an experienced media consultant. He runs the editorial services consultancy, CopyGhosting, and has worked as the Editor and Development Executive for the Insight Film Festival since May 2013.