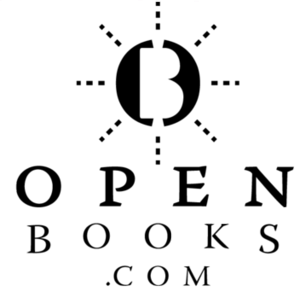 One of the great pleasures of the London Book Fair is discovering innovative approaches to publishing, marketing, and distributing books and ebooks. Thus I was delighted to meet Bartlomiej Filipek, the General Manager of OpenBooks.com which proposes a new business model for ebooks, designed to facilitate sharing and discovery. Books are openly shared and readers pay, if they want to, after reading -  an amount they fix themselves. Could this be the model for you?
London Book Fair Special: a talk with Bartlomiej Filipek, General Manager of OpenBooks.com,
a Paris Writers News interview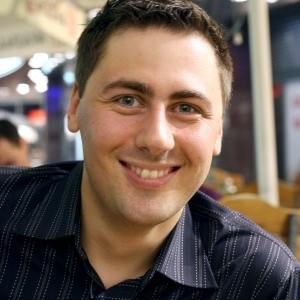 Laurel Zuckerman: What brought you to the London Book Fair 2015?
Bartlomiej Filipek:
We decided to combine
OpenBooks.com
official launch with our presence at London Book Fair. It was a great opportunity to confront our service and the revolutionary transaction model with the publishing industry. Also to meet journalists and to bring OpenBooks.com to their attention. We were happy to learn that our concept is attractive not only for readers and self-publishing authors but also for many small publishing companies and suppliers of a range of services for the authors. 
 

When and why was Openbooks created?
We have just realized that the current publishing system is outdated. That distributing eBooks neither takes advantage of the modern technology nor meets users' expectations. You have bans on copying and sharing the files while it is technically possible. You have to pay for eBooks upfront, with no chance for refund, before you even know if you really want to read it, while any other good bought on the Internet can be returned to the retailer if doesn't suit your expectations to get a refund. We decided to change this. Someone finally had to. 
This is what
Michał Kiciński
, the primary inventor and founder of
OpenBooks.com
, says about it: "By providing an open and limitless copying/sharing policy and a value-based pricing model, OpenBooks.com offers booklovers the freedom to discover great new reads without having to commit any money upfront. As a booklover myself, I've often wanted to recommend books to friends, but until now you could only send a link to purchase the book. Some call it progress, but I actually think it's a regress. The OpenBooks.com lets you directly share the books you love easily and quickly, whilst also supporting the authors too. It's a back to basics approach that utilizes modern technology to reignite a passion for reading that's been overshadowed by large corporate publishing machines that simply don't put the interests of readers or authors first."
 

Has the idea of "pay what you want" been used successfully in the past? Can you give some examples?
You must have heard on
Radiohead's
album published this way or
Stephen King's
 works.
HumbleBundle.com
makes milions selling bundles of video games and letting people pay for them what they want. Wide study on this special kind of business model is has been presented by
Tara Joyce
 in her book
 "Pay What It's Worth" which is now available at OpenBooks.com. 
No one has yet combined "pay what you want" with "read before you pay" and "limitless copying and sharing" options. OpenBooks.com does it for the first time ever. It gives the full decision-making power back to readers and helps authors to leverage their readership and revenue. 
 

Who might Openbooks appeal to? Any particular kind of author - or books?
Any author or publisher can sell their eBooks at OpenBooks.com. The ones that are the most interested are self-publishing authors or modern aggressive publishing companies looking for better solutions for their authors and readers. There are many people sharing our values and vision, believing in trust, fairness and empowerment for the consumers. OpenBooks.com is the solution they have been waiting for. 
 

Books uploaded onto Openbooks are not DRM protected. What do you say to authors who worried about being pirated? 
We say that piracy doesn't matter anymore. That there is no reason to pirate their eBooks since they are available for readers in "Read first, then pay what you want" model. The more copies of their eBooks out there, the bigger their readership and fame, and the bigger the potential revenue.   
 

 

 

What might be the advantages for an author or a small press to makes books - or part of books - available on Openbooks?
First, it is the message you send to the readers: "You are being trusted and you are the ones to decide how much my books are worth." What would be better way to gain loyal readership? 
Second, you make your eBooks as available for potential readers as they were free while you can still earn on them. You collect money not only from people ready to pay your recommended price or more, but also from all who can and want to pay anything. 
Then, you make your satisfied readers your best promoters and salesmen. If they appreciate your work enough, they just send copies to their friends letting them appreciate it too and pay for it as much as they want. This way you leverage your readership and revenue. 
 

What is the process like for a reader? For an author?
Reader can download any book from OpenBooks.com with just one click. No registration or payment required. You can read the book first, then pay for it as much as you want based on how much you liked it. It is easy because payment links are embedded in the eBook. This way you can also copy the file with no limits and send copies to your friends so that each of them is able to pay for it as much as they want.  
Authors need only register at the service (5 minutes to fill the form) and then they can start uploading their eBooks. The source file must be in EPUB, MOBI or DOCX format. The system will convert it and put payment links into the file. We need max 72 hours to make sure the books is legal and not offensive - then we make it available for OpenBooks.com readers. Authors have access to whole stats regarding their books - downloads and payments. They can withdraw money on demand. 
 

How do authors and publishers get paid?
They get 70% of the net revenue on their books. They can withdraw money on demand using Paypal services.  
 

What are your goals for 2015?
Number of new users registered monthly - from 500 to 1 000 
Total registered users by the end of 2015 - 20k
Total downloads by the end of the yer - 100k
Total number of payments by the end of 2015 - 15k

Bartlomiej Filipek is the CEO of OpenBooks.com.