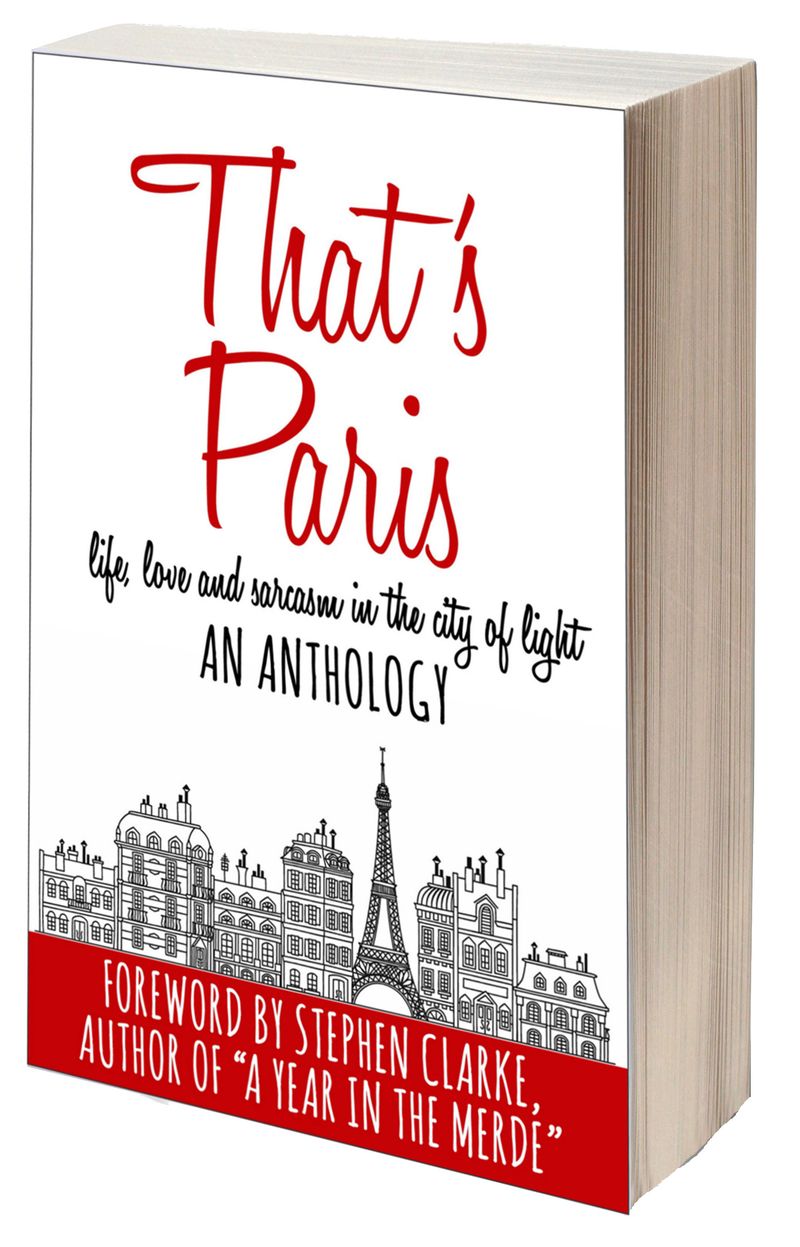 We talk with author
Vicki Lesage
about the making of the just-released anthology: 
That's Paris: An Anthology of Life, Love and Sarcasm in the City of Light. 
What brought you to Paris?
Newly single and fresh out of a job, I figured—as the French say—why not? So I booked a flight to Paris, planning to stay for just the summer. Ten years, one husband, and two kids later, I'm still here!
What gave you the idea for this project?
After submitting to a few anthologies I thought, "Hey, why not do my own anthology?" This was right around the time fellow author Adria J. Cimino and I started our boutique publishing house, 
Velvet Morning Press
, so we decided to make it our first project. VMP's goal is to discover new writing talent and launch their careers, and an anthology is a great way to find new talent!
The authors write about Paris—how do they know Paris? Do they live here? Are they from here? Have they visited?
The 24 authors in this collection are extremely varied: American, French, Canadian, and British. Some live in France currently, some previously lived in Paris for a summer or a study abroad trip. Some are native Parisians, some have only been here on vacation. And some have never set foot on French soil! We think this gives the book a wide variety of perspectives so that no two stories are alike.
What types of stories does this collection include?
We have fiction and non-fiction. Stories about love and heartbreak, loss and hope. Sarcastic takes on Parisian life, glowing commentary on the wonders of the City of Light. Lessons learned, dreams dashed. Funny and dramatic. A little bit of everything!
Bestselling author Stephen Clarke wrote the foreword - how did that come about?
I met Stephen Clarke at a fundraiser I helped organize a few years ago, and even though we didn't get to talk much we did chat briefly. He may or may not even remember it, but gentleman that he is, agreed to write the foreword for our book anyway! As expected, his foreword is quite hilarious but also insightful. We're honored he's a part of this project.
You're donating author proceeds to Room to Read. Can you tell us more about that?
We knew we wanted to donate the proceeds to charity, we just had to pick which one. It made sense to choose a charity that promotes literacy, and Stephen Clarke strongly preferred one with an international presence since the readers and writers of this book come from all over the world. So we chose 
Room to Read
, which promotes literacy and gender equality in education.
What are you working on now?
I've started the next book in the Confessions series, this time about my embarrassing mishaps traveling across Europe. I'm also a contributor to two other anthologies: Legacy (Velvet Morning Press, slated for release April 2015) and I Still Just Want to Pee Alone (Throat Punch Books, slated for release March 2015). Clearly I don't sleep much!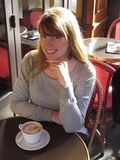 About Author Vicki Lesage
Amazon best-selling author Vicki Lesage proves daily that raising two French kids isn't as easy as the hype lets on. In her three minutes of spare time per week, she writes, sips bubbly, and prepares for the impending zombie apocalypse. She lives in Paris with her French husband, rambunctious son, and charming daughter, all of whom mercifully don't laugh when she says "au revoir." She penned two books,
Confessions of a Paris Party Girl
and
Confessions of a Paris Potty Trainer
, in between diaper changes and wine refills. She writes about the ups and downs of life in the City of Light at
VickiLesage.com
.
If you've ever traveled to Paris, lived in the City of Light or dreamed of setting foot on its cobblestoned streets, you'll enjoy escaping into this collection of short stories about France's famed capital.
From culinary treats (and catastrophes) to swoon-worthy romantic encounters (and heartbreaking mishaps), this anthology takes you on a journey through one of the most famous cities in the world.
View this cosmopolitan metropolis through the chic eyes of Parisians, francophiles and travelers who fell in love with the city and haven't quite gotten around to leaving yet... That's Paris: a glimpse into living, loving and surviving in the City of Light.
Foreword by: Stephen Clarke
Authors:
Michael Attard
Audrey M. Chapuis
Adria J. Cimino
Sarah del Rio
DryChick
Leslie Floyd
Jennie Goutet
Amy Lynne Hayes
April Lily Heise
Vicki Lesage
Elle Marie
Cheryl McAlister
Emily Monaco
Lucia Paul
Didier Quémener
Laura Schalk
Brooke Takhar
Marie Vareille
Frédérique Veysset
Lisa Webb
Anna Weeks
April Weeks
David Whitehouse