DESERT RAGE, the eighth in the Lena Jones series, grabs you and doesn't let go. Private Investigator Jones, who grew up in foster care, uncovers the truth behind the brutal murder of a Scottsdale doctor, his wife, and their 10-year-old son.  Jones isn't just taking on this seemingly hopeless task for the money. She has a personal stake in finding the real killer. Like Lena herself, the young man accused of the crime is a foster child. That makes her doubly determined to overcome harassment and physical threats until she can get to the truth.
Marylee MacDonald sat down with writer Betty Webb and learned that she's planning two more books in the Lena Jones series, and then she's off to Paris, the setting for a new series with a different sleuth.
 Betty Webb, creator of Lena Jones, talks with Marylee MacDonald about Murder and Motherhood,
a Paris Writers News interview
***
MM       At the heart of this novel is the issue of motherhood. Can you talk a little about motherhood and how it applies to Mrs. Cameron and to Congresswoman Thorsson?
BW       In one blog, I made the statement that due to Alison's unusual genetic heritage and birth, she may be said to have "two mothers."  Since Lena Jones doesn't know who her mother is -- in fact, she has amnesia about her early life and believes her mother abandoned her -- the issue of motherhood is a real hot button for Lena.
Thorsson claims to feel no motherly emotions towards Alison. She's simply trying to do the right thing by providing the girl a good defense. She hires a private detective and the best juvenile defense attorney in the state. As the book continues, we discover that Thorsson doesn't know herself as well as she thinks she does. 
MM       Can you tell me more about Thorsson's political beliefs and how they factor in to her efforts to clear the accused?
BW        Thorsson is now a widow (her husband was shot in a drive-by years earlier), and since then, she has acquired an almost saintly persona among right-wing voters. Instead of jumping on the "No Guns" bandwagon after her husband's killing, she is proud to be a gun collector. In fact, while still in college, she won a Bronze medal in skeet shooting at the Olympics. Instead of acting "motherly," she comes across as cold. Because of this, Lena doesn't care for the woman at all, but Lena does care what happened to the two kids, so she takes the case.  
MM       Why is Congresswoman Thorsson so eager to keep her egg donation a secret?
BW        Many voters in the right wing don't believe in birth control, let alone IVF, whatever the reason for it. And she knows that voters of all types -- not just the right wing -- would consider her secretive past troubling, as well as hypocritical.
MM       Before you began to write full time, you worked as a journalist. Does DESERT RAGE have its origins in newspaper headlines, or did the plot come to you as a result of playing the "what if" game?
BW        The plot of DESERT RAGE  first came to me when I saw a flyer on a bulletin board at the community college I was working at. It was advertising for young college women to sell their eggs. And a couple of days later, on the back page of the New Times, I saw a similar ad, but this one was placed by a private party and was paying much more money that the first ad offered. At that point, I started thinking... what if?
MM       Do you think there's something about Scottsdale that makes it a particularly good setting for a novel about infertility and the kind of affluence that might make IVF treatment more of an option than it would be for families from a poorer community?
BW        I happen to know a couple of Scottsdale women who have gone that route. It worked for one, but not for the other; she had a miscarriage, and finally settled for adoption. But yes, the cost of IVF rules it out for most women, especially women in poorer communities.
MM       Is Scottsdale almost another character in your book?
BW        Scottsdale and Arizona as a whole have always been treated as characters in my books, because their very landscape causes things to happen that probably wouldn't happen in, say, Chicago or Manhattan.
M       An article in the online magazine, AZCentral, described your ten year search to find a very important missing relative, your half-sister, the child of your father's fifth marriage. http://tinyurl.com/k47s4o3 How did you feel when you first saw your sister's face and the faces of her children?
BW        When I saw my sister's face, I was shocked. She looks just like I did at an earlier age, but she's a natural platinum blond -- before I turned gray, I was a redhead, just like my father. In fact, both Theresa and I look just like him, so when I look at her, I see him. He died when I was 15, and I'd never been around him much ; he was the family black sheep, and like most black sheep, he was always on the move. But I was crazy about him because when he was around, he was a load of fun. 
MM       What comes to mind when you hear the words "blood relation?"
BW        I was raised as an only child, and oddly enough, "blood relations" mattered deeply to me. So deeply that I talked two of my male cousins into submitting their DNA to do genetic testing, hoping that we'd find long-lost relatives, as well as be able to track our genealogy. It worked. 
MM       Do you think there are similarities between finding a long lost relative and finding a satisfying ending for a mystery?
BW        I think a good mystery novel is believable, but life -- life is definitely stranger than fiction.
MM       Will there be more Lena Jones novels, or do you have other books in the works?
BW        I have two books to go in the Lena Jones series. Then it's on to a book set in Paris. I've been researching Paris for a long time. I got the idea while I was shopping at Fry's (an Arizona grocery store). I was carrying in groceries, and something my husband said made me feel like lightning had struck my head. I saw a full blown series.  I dropped the groceries and ran into the den for forty-five minutes. The novel is historical fiction set in Paris in the 1920s. The wonderful pictures in the book, Kiki's Paris, have brought this period alive. I'm planning a series about a female detective who goes to Paris after the First World War. Her husband, also an American, is buried there. He died fighting in World War I.
MM       Is this a completely new protagonist, or is there some link to Lena Jones?
BW        My fictional detective, an artist herself, is Lena Jones' great-grandmother, and she gets involved with women artists who are attempting to get into French art schools.
MM       Is it incumbent on a mystery writer to outline before beginning, or is there a discovery process that keeps you, the writer, engaged emotionally?
BW        I faithfully outline every single book I write, and that outline shows the page length of each chapter, the characters presented in each chapter, and the action in each chapter. Also, if the day was sunny or cloudy. Then, by the end of the third chapter, I invariably dump the outline because none of the characters will do what I want them to do -- they've got the bit in their teeth and they're going the exact opposite direction. As it turns out, their way is much better than my way. Still, I continue to outline because it's fun, however useless it turns out to be. One other thing; the killer I'd planned, is almost never the killer I wind up with, so when I've reached the end of the book, I have to go back and start salting in more clues, so that at least some of them lead to the real killer.
MM       What about the accused boy in DESERT RAGE?
BW        I just adored the boy. I named him after my grandson.  He's 14. I told him, "I'm going to make you a mass murderer." He was thrilled.
MM       Why did you start writing mysteries in the first place?
BW        Because when I write a mystery, I usually pick a victim who has annoyed me in real life. This way I can have my sweet revenge without going to prison. BTW, I've killed the same boss twice in the Lena Jones books -- one time my boss was male, and the other time female. I still feel the need to kill that boss again.
MM       Sounds like writing a mystery is a harmless way to get even!
BW        Yes, it is. Here's happened at the post office recently. I was at the post office, and there was a guy at head of the line who was playing an iPhone game. He had the sound up. The line inched along. We were hearing cackles, dings, etc. The guy was so oblivious, unaware that he was even in line. People walked past him. So finally he ended his game and cheered. Suddenly, he was boiling because he'd been passed. Instead of paying attention, he started playing another game. He's going to be a victim in my next book. That's how writing mysteries impacts my real life.
I feel so lucky. I count my blessings every day. I live with a man who is not plotting to kill me, and none oif my friends are plotting to kill me, either. At least that's what I hope.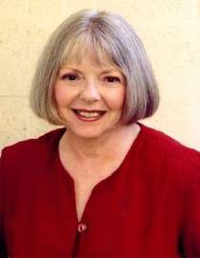 Betty Webb is the author of the popular Lena Jones mystery series: Desert Cut, Desert Run, Desert Shadows, Desert Wives, and Desert Noir. Betty now shows her softer (and more humorous) side in a new series set in the Gunn Zoo, a fictional Californa zoo. The first book in the Gunn Zoo series, to be released in November 2008, is The Anteater of Death. Other zoo books, each featuring a different animal, are slated to follow.
Author of DESERT RAGE and other Lena Jones mysteries
http://www.poisonedpenpress.com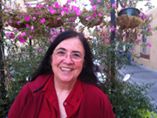 Marylee MacDonald is the author of the newly released novel, MONTPELIER TOMORROW. She has written features for Sunset, Better Homes & Gardens, Old-House Journal, and other magazines, and her fiction has appeared in many literary magazines.
http://blog.maryleemadonald.org
 Paris Writers News Author Interviews
For more updates, connect with us on Twitter @pariswriters or on Facebook  https://www.facebook.com/ParisWritersNews 
or sign up for our monthly newsletter!