Despite a two-year renovation, the The Musée Rodin has remained open, but how many visitors know the details of the building's strange, entangled history as a crucible for avant-garde art? Once known as the Hôtel Biron, by 1907 the eighteenth-century mansion had fallen into disrepair. For a brief time, the crumbling mansion became an artists' haven.
Low rent attracted the likes of Pablo Picasso, Auguste Rodin, Jean Cocteau, Henri Matisse, Henri Rousseau, Eduard Steichen, Eric Satie, Rainier-Maria Rilke, the sculptress Camille Claudel, and the famous dancer of the Ballets Russes, Vaslav Nijinsky.
Laura Marello's novel, The Tenants of the Hôtel Biron, invites us into this hotbed of artistic experimentation.
 Laura Marello, author of The Tenants of the Hôtel Biron, talks with Marylee MacDonald,
a Paris Writers News interview
___
MM: Laura, how did you stumble on this story?
LM: In 1973, as a freshman in college at the University of California Santa Cruz, I saw slides of Rodin's artwork. As a sophomore I wrote a psychobiography of him for another course, and compiled a catalog of his work. As a senior I spent ten months studying in Paris. On Sundays I visited the Rodin museum.  I knew I wanted to write a book on Rodin, but also a book about false documents. Eventually the two ideas merged and I wrote the book 1988-92 after fifteen years of research.  Clara Westoff, Rilke's wife lived in the house. Then Rilke encouraged Rodin to rent there. Matisse taught art classes in the chapel. Cocteau had a small bachelor's apartment.  I invited the rest into the house, though they never really lived there.  The other details are mostly accurate.
MM:  You tell the story from several different angles: letters (unsent), diaries, fictional biographies written by one tenant about another, and meditations on music, health, and spiritual practice. Each artist has his or her particular section, such as Pablo Picasso's chapter on "Tribes and Tribesmen," which is a kind of disquisition on the way Picasso might have viewed his art in relation to earlier art and to the art of his contemporaries. In "The Consolations of Eric Satie," you've created a fictional notebook having to do with doctors, whether to marry or not, befriending Spanish painters, and contrapuntalism.
To weave all these disparate elements together, you've created editorial interludes by the photographer Eduard Steichen. He begins the book by introducing us to the time and place, when all the dramatis personae lived at the hotel. Steichen's editorial voice tells us that he is supposedly looking back from his home in Connecticut and the year 1967. Thus, he establishes his bona fides as a fellow artist, but one who makes his observations with the benefit of hindsight.
What gave you the idea of using Steichen as a narrator?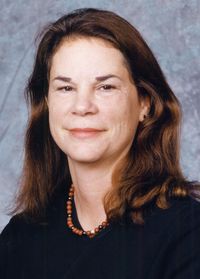 LM: When Steichen was fairly young, he met Rodin in Paris and photographed Rodin's Balzac and other works.  He is American, and I had him write the journals about what was going on in the Hotel Biron.  He helped Stieglitz arrange shows in NYC of Rodin's work at the 291 gallery.  So I had the idea that he would solicit the manuscripts from the tenants to publish in Stieglitz's magazine Camera Work.  After that it made sense to have him also introduce the manuscripts, and tell the story of collecting and editing them when they are finally released from the Rodin archive in 1967, fifty years after Rodin's death.
MM: Of course, the other character whose story features prominently in the novel is Camille Claudel. We learn about her relationship with Rodin through her unsent letters. The other way we learn about her is from Steichen. He and the other tenants urge Rodin to spring her from the madhouse. After her father's death and perhaps because of her rage, her brother had her committed.
What did you hope those letters would reveal about the relationship between Claudel and Rodin and about Claudel as an artist in her own right?
LM: I grew to like and value Claudel's work by spending Sundays at the Rodin museum in 1976-77. Some of her sculptures were exhibited there.  I came to feel she was locked up because she was embarrassing to the family. After her father died, there was no one to support her independence.  It was not difficult to write about frustrations in love, or seeking independence as an artist.  Most of us experience this. I think it is an important story to tell.
MM: It came as a shock to me to learn she and Rodin had two sons. They visited her in the madhouse and even smuggled out her tiny sculptures.  Was this business about the sons conjecture, or did you base it on archival material?
LM: One biographer believes Claudel had sons by Rodin. The other biographers dispute this. I wanted to explore this idea, and so I developed it as part of her section. 
MM: Perhaps some admirers of Rodin have even seen the recent film, Camille Claudel 1915, with Juliette Binoche, or the earlier 1988 film, Camille Claudel, with Isabelle Adjani and Gerard Depardieu. In both films, Claudel walks a fine line between genius and madness, or at the very least, eccentricity. Your fictional letters show Claudel's feelings for Rodin changing, and yet it's like a child circling around a maypole. There's always that tether to the pole.  As you wrote your way into her letters, what discoveries did you make?
LM: My take on Claudel, which developed as I wrote the letters, is that she wanted a relationship of equal artists and companions with Rodin, and he was not able to provide this.  She outgrew her mentor/mentee relationship, and wanted to be valued as an equal. Rodin was unwilling to do this with anyone. Claudel is frustrated by this, but at the same time, it provides her with independence.
MM: The theme of sanity and madness comes up again in Satie's section, and profoundly in the last chapter, "The Spiritual Exercises of Vaslav Nijinsky." Honestly, this section made my scalp tingle. The whole book is about artists of various sorts, but this section deals with how an artist must put him or herself at emotional risk. Here is what the fictional Nijinsky writes:
As soon as he wakes up in the morning, the exercitant should resolve to understand feeling. After the noon meal, he should ask himself what he has felt since waking. He should review each instance. In his review he should ask himself which feelings he failed to understand and how he might allow himself to understand feelings in the future…
It is appropriate to end with Nijinsky because, as Steichen says, "Nijinsky's life always seemed to be the most tragic of all the tenants of the Hôtel Biron." Really, I thought, until I read Nijinsky's own words. Camille Claudel's life in the madhouse was pretty tragic, too. But Steichen was correct. Nijinsky had developed a way of living in the world that required him to walk around almost skinless. Every nerve ending was displayed.
To make art of any kind, must an artist be willing to go where the pain is?
LM: In Tenants, Nijinsky has taken St. Ignatius Loyola's Spiritual Exercises and adapted them for his own uses. I think most artists feel things very strongly, and must make decisions about how much to engage those feelings and how much to protect themselves from those feelings.  Exposing yourself to that much feeling involves risk, and most artists are aware that they are taking these risks. I recently saw a quote in the New York Times by John Le Carré about Phillip Seymour Hoffman. He says Hoffman is an "artistic polymath."  He goes on to say: "Philip took vivid stock of everything, all the time. It was painful and exhausting work, and probably in the end his undoing. The world was too bright for him to handle. He had to screw up his eyes or be dazzled to death. "   To me, this is an accurate description of the risks artists take when they let themselves feel too much.
MM: I have one final though about The Tenants of the Hôtel Biron. It seemed to me that your intention was to tell the story about the group, rather than an individual story of any one member of that artistic circle.  When I finished reading the book the first time, I thought, Aha, she's trying to capture the artistic spirit that flourished in that pre-WWI period, to capture the ferment of artists living one next to the other.
And, then I asked myself about the plot. It struck me that this novel has a plot more like the Odyssey than like the Iliad. In other words, the plot is episodic rather than linear. It's not until readers get to the big bang of the final chapter that we understand this is the target the whole book has been aiming toward.
Were you ever tempted to tease out one thread—say Camille Claudel's—and force the novel into a more conventional story structure? Why did you ultimately decide not to do that?
LM: Yes, the book is more episodic than linear. And yes, I was tempted to have Rousseau tell the story of Rodin's entire life, instead of just his apprenticeship, but I realized that would take up too much space, and not be the book about a group of artists that I was aiming for, and ultimately, I could not give up, in order to allow Rousseau to tell Rodin's full story.  I was tempted, though.
MM: What are you writing now?
LM: Since Tenants I have written three more novels and two memoirs.  I have a book of stories coming out next year with Tailwinds Press in NYC (entitled The Gender of Inanimate Objects and Other Stories), and another novel coming out in 2016 from Guernica Editions (entitled Maniac Drifter). Both of these were written before Tenants.  Right now, I am working on a novel about women lighthouse keepers in central California, who kept Pt. Pinos Light in Monterey, and Santa Cruz Light in Santa Cruz, 1856-1917.  It is tentatively titled The Lighthouse Murders.
 For more information: please see the following links:
Laura Marello Author Page on Amazon ;   Tenants of the Hôtel Biron on Amazon;   Claiming Kin on Amazon; Guernica Editions Links;  Tenants on Guernica website: Claiming Kin on Guernica website:   Tailwinds Press review of Tenants of the Hotel Biron:
Paris June 2012 Tenants reading at the  Galerie Ivana Gavardie, Paris 6e   https://vimeo.com/45300194
Facebook and Twitter:
Laura Marello | Facebook  https://www.facebook.com/laura.marello.3‎
Laura Marello (LauraMarello) on Twitter
https://twitter.com/LauraMarello‎