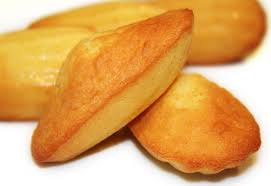 Booklovers fighting the onslaught of dematerialized ebooks find lots of reasons to defend the old-fashioned book - the feel of the paper, the smell of the pages, the beauty of the binding - but it was not until I read the essay "Mon Livre" written by Léopold Stern as a refugee in Rio de Janeiro in 1942 that felt I had stumbled upon the truth.
"Mon Livre" by Léopold Stern
an essay from Rio De Janeiro et Moi, 1942, Brazil
 ***
 "It is commonly said that the book is our best friend; but I never truly understood the full extent of this friendship until my arrival in Rio.
 Here I found the way to replace all the things I had to leave in Europe; I discovered new acquaintances; I found friends that, during the few months that I've known them, became as precious as the oldest of friends, and I could say that nothing is missing to complete my happiness, except for my books.
 I had to leave my library, and it is irreplaceable.
 Not that I couldn't find the same books here; but in my library, they are "my" books; and when we say that our best friends are books, it doesn't refer to the books themselves, but to "our" books.
 "My" book is not the same as the one you will find in the front window of any bookstore, from the same author and with the same title; far from it !
 "My" book is the copy that I dug up one day at the bouquiniste, that I bargained for on principle, that, back at home, I eagerly skimmed to get acquainted with, and that one night I finally started reading, and that, during other nights, was my loyal companion, making me forget troubles and worries, while I lived on the inspiration of its author.
It made me laugh, or cry, or left me unmoved. No matter! During a few hours, or a few evenings, we were friends, great friends ...
My book is full of my own margin notes, of places that I underlined, and of earmarked pages that I bent myself, even though I hate, as an act of brutality, to see the pages of a book bent.
 And later, sometimes a long time afterwards, remembering a passage that impressed me, I find it without looking, my eyes closed, in "my book", though I would take hours to find it in another copy.
  The book we've read, whose pages we once turned impatiently, takes something from our personality, just as we take something from the book's.
 I never managed to read Alfred Musset's verses elsewhere than in a big volume with his complete works that I found in my father's library when I was sixteen; and each time I try to read his verses in another copy, I fail to experience the same agreeable feeling.
 Because for me, that big book contained not only the verses of the author of "NUITS", but, between its yellowed pages also the sixteen year old boy that I was the first time I discovered them.
 I sometimes opened this big book and reread some of the verses that I once underlined, corresponding to the state of my soul at that moment; and rereading them, so many memories arose from the depths my past!
 Musset's verses of "my" book aren't Musset's, but mine; since I repeatedly communicated with them, they identified themselves with my train of thought, with my memories and with my heart.
 I had in my library an old book in terrible shape, bought for a franc during a rainy day at a "bouquiniste"; it was: "Il Piacere", from Gabriele D'Annunzio. I adored that book, and had read it over and over, experiencing that same delicious feeling each time anew. Flipping through its pages, I relived the rain falling the day I purchased it, how I could hear a Nocturne of Chopin, that a T.S.F. was sending from a floor above me the moment I started to read it.
 I bought this book the other day in a library in Rio, with the intention of rereading it. A brand new copy. My god, how disappointed I was ! The book seemed a hundred years older.
And I realized that what I loved most every time I read "my" book, wasn't really its content, but relishing the enthusiasm of the first time I'd discovered it, encountering my personal notes at every page, and finally, its yellowing pages in my library as I got older myself.
 It's for that reason that you will never feel the same intimate emotions with a book that has been loaned to you as with your own. There will be an additional body between you and that book, its owners.
 That is why we rarely give back a book that has been loaned to us. Reading it, you invest so much of your personality that it will have become yours, and if, by all means, you enjoyed it, then giving it back you would experience the feeling of undoing yourself from a beautiful moment that you have just lived....
 ***
from -  Léopold Stern, Rio de Janeiro...et Moi, published in French in 1942 by Editora Civilizaçao Brasileira SA (translated from the original French into English by Linda Zuckerman)

about Léopold Stern (from Casa Stefan Zweig)
"On 29th August 1940 – one week after Stefan Zweig arrived in Brazil for the second time – the Portuguese passenger ship Serpa Pinto docked at Praça Mauá, in Rio de Janeiro, with 420 refugees on board. Among them was author Leopold Stern, born in Romania, but who wrote in French. In Brazil, he not only became an active member of the local P.E.N. Club, but wrote several works, among them the book Rio de Janeiro et moi. Stern kept regular contact with Stefan Zweig and, after the latter's death, noted down his thoughts about suicide and the Austrian writer in the book The Death of Stefan Zweig."