In Paris this June, news from writers Heather Stimmler Hall, Edmund White, Samantha Chang, Kristin Espinasse, Joan DeJean, Bill Reed, Gerard Nicosia, Tilar J. Mazzeo, Jennifer Dick, Kate Stables, Sabine Huynh, Karen Karbo Matt Black, Joshua Ferris, Eric Freeze,  Judith Merians, Nahid Rachlin, Chris Tysh and Lesley Wheeler as well as lots of theatre with the Irish Cultural Center, The Tower Theatre Company, the Bilingual Acting Workshop, the Théâtre de Châtelet, and writing workshops with WICE's Paris Writers Workshop and more (update ongoing!)
 NEW PARIS WRITERS NEWS INTERVIEWS
Heather Stimmler Hall  on Naughty Paris' crowdfunding campaign with Kickstarter

Kristin Espinasse, author of First French Essais
Monique Amaudry, Director of the Paris Writers Workshop (this June!) talks with Mary Ellen Gallagher
 Guest post on Dancing in Paris by Vicki Lesage, author of Confessions of a Paris Party Girl
see also: France and Germany, A Look at Global Book Markets.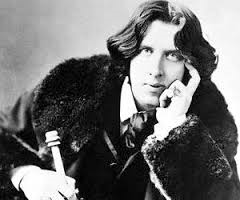 SELECTED PARIS LITERARY EVENTS!
 2 JUNE: DAMIAN BARR ON MAGGIE & ME @ Shakespeare and Company
June 3 to 8 As You Like It  by William Shakespeare performed by the Tower Theatre Company - 23rd Shakespeare Season in Paris Tickets: €20 (concessions €15, under 14 years €12)  @  Théâtre de Verdure, Jardin Shakespeare, Pré Catalan, Bois de Boulogne. (12h00 Tuesday 3 June (student matinee); 12h00 Wednesday 4 June (student matinee); 19h00 Wednesday 4 June; 12h00 Thursday 5 June (student matinee); 19h00 Thursday 5 June; 15h30 and 19h00 Saturday 7 June, 15h30 Sunday 8 June).  To reserve please contact  Robin Baker Tel: 01 45 20 67 30  email: chairman@TowerBridge.fr or Kate Thweatt Tel: 01 43 35 18 60  email: treasurer@TowerBridge.fr   Consult www.towertheatre.org.uk/paris.htm or the Tower Bridge website www.towerbridge.fr for further details, online bookings and directions for getting to the Theatre (it is next to the well-known Pré Catelan restaurant, Route de Suresnes, Bois de Boulogne) 
Tuesday 3 June | 19h30  Bill Reed - Evenings with a Translator  on  his translation of the novel Saint-Boniface et ses Juifs, published in French in 1946. @ American Library in Paris
Wednesday 4 June  | 19h30   Joan DeJean discusses the earlier-than-thought urban design that first made Paris a modern city in How Paris Became Paris.  (see our interview with Joan here) @ American Library in Paris
6–7 & 13–14 June 14  THEATRE Evenings of theatre Wilde Days  in Paris  €10 per evening/ €30 for all four evenings, reservation recommended @ Irish Cultural Center        
6 June 14, 19.30, Le mariage est aussi nocif que les cigarettes et tellement plus cher. in French Duration: approx. 60 min - The two actors, Hélène Laurca and Laurent Thémans, bring to life the inimitable Wilde and his often provocative mixture of vaudeville and linguistic brilliance. Wilde Days  in Paris @ Irish Cultural Center
 7 June 14, 19.30, De Profundis in French Duration: approx. 65 min In 1897, from the depths of Reading Gaol where he is serving a sentence for gross indecency, Oscar Wilde writes a long letter addressed to Lord Alfred Douglas. A confessional epistle, Wilde analyses their previous relationship and extravagant lifestyle which has ultimately led to his conviction.  Anger, pain and shame sweep away any remaining vanity or superficiality in the writer, giving way to introspection and a paradoxical tenderness. This is a performance in French of Wilde's most heart-rending and philosophical work. @ Irish Cultural Center
Saturday 7 17h00-18h30 (ages 12-18)  June Teen Writing Group Join fellow aspiring writers in a relaxed and creative setting where you can share your ideas, get feedback and work on your technique. Participants are asked to bring in a sample of their writing to share with the group.  Sign-up is required. @ American Library in Paris
Saturday 7 June  19h00-21h00 (all ages) Summer Reading Club Kick-Off Party at the American Library in Paris with a special performance by local rocker and science teacher Matt Black. The Libraryl explain how the summer reading club works and have lots of fun activities.  No sign-up necessary! Parents welcome! @ American Library in Paris
9 June 19:30 National Book Award nominee Joshua Ferris, author of Then We Came to the End and The Unnamed, speaks about To Rise Again at a Decent Hour, his new tour-de-force comic-existentialist novel about religion, baseball and dentistry. @ American Library in Paris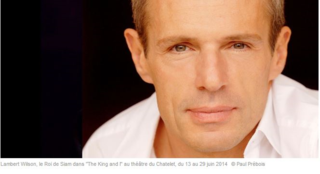 Du mercredi 11 au samedi 14 juin  Conference on Oscar Wilde ! A wealth of subjects will be addressed, from Cosmopolitan Wilde, Godly Wilde and Irish Wilde to Musical Wilde, Intellectual Wilde and Wilde on Stage.   Colloque européen Société Oscar Wilde - Entrée libre - réservation indispensable  En anglais et français : Une centaine de spécialistes se réuniront à l'occasion de cet événement organisé par la Société Oscar Wilde, implantée à Paris. Inauguré mercredi après-midi par l'illustre universitaire irlandais Declan Kiberd, le colloque abordera les jours suivants de nombreux sujets tels Wilde cosmopolite, Wilde et la religion, Wilde l'Irlandais, Wilde musicien, Wilde l'intellectuel ou encore Wilde sur scène. Programme détaillé : oscholars-oscholars.com/wilde-in-paris-2014 
12 June 19:30 Sir David Hare will discuss the life of Oscar Wilde and his own 1998 play The Judas Kiss, which explores Wilde's relationship with his young lover, Lord Alfred Douglas, known as Bosie. @ American Library in Paris
 June 12 2014  PLU Open Mic with John High from 8 pm onwards, every Thursday, at Culture Rapide in Belleville, Paris!
13 June 14, 19.30, More Lives than One: Oscar Wilde and the Black Douglas  in English Written and performed by Leslie Clack and directed by Patricia Kessler -Duration: approx. 70 min - Dear Conjunction Theatre Company presents its acclaimed one-man show which was a hit at the Edinburgh Fringe Festival in 2008 and has since toured all over Europe and the USA. @ Irish Cultural Center
 13 JUNE 19H : GERALD NICOSIA ON NIGHT TRAIN TO SHANGHAI @ Shakespeare and Company
June 13 to June 29 : The King and I Paris Premier!  Based on the novel Anna and the King of Siam, the show features Lambert Wilson as the indomitable King trying to cope with the prim and proper ways of Anna the British schoolmarm. Classic tunes include Shall We Dance, Hello Young Lovers, and Something Wonderful. Performances are in English with French subtitles. @ Theatre du Chatelet - Place du Chatelet, 75001 Metro: Chatelet http://chatelet-theatre.com/2013-2014/the-king-and-i-en 
 Samedi 14 juin 2014 à 20h30    Book signing party to celebrate the publication of  Tzigane, le poème Gitan by Le Scribe-l'Harmattan, translated by Jennifer Bocquentin. Lecture bilingue (anglais- français), proposée par la compagnie Erinna. Avec : Joanne Furlan, Anastassia Politi, Cecilia Woloch. Débat avec le public animé par Serge Guichard et Yves Letourneur? Réservations : 06 99 42 87 65 /Renseignements : 0601286648  direction@erinna.org  site : www.erinna.org   @ Espace Le Scribe -  L'Harmattan 19, rue Frédéric Sauton, 75005 - Paris, métro : Maubert – Mutualité
14 June 14, 19.30, L'importance d'être constant  in French Duration: approx. 90 min Considered to be the most Shakespearian and most Beckettian of Oscar Wilde's plays, its high farce and witty dialogue have guaranteed its enduring popularity.  @ Irish Cultural Center
dimanche 15 juin à 11h   Le yiddishland révolutionnaire, une épopée européenne avec l'auteur Sandrine Treiner l'auteur de L'idée d'une tombe sans nom (Grasset, 2014). Une rencontre animée par Alexis Lacroix. ENTRÉE LIBRE ET GRATUITE Séminaire de La Règle du jeu Au cinéma Saint-Germain 22 rue Guillaume-Apollinaire Paris 6ème Métro : Saint-Germain-des-Prés Informations : redaction@laregledujeu.org - 01 45 44 98 74 laregledujeu.org
Monday, June 16 POETS LIVE READING SEASON FINALE with Jennifer K. Dick, Sabine Huynh, Chris Tysh and Lesley Wheeler @  Carr's Pub, 1 rue du Mont Thabor, 75016 Paris  Métros: Tuileries or Concorde  Drinks upstairs from whenever you like, poetry starts downstairs at 19:30.

June 13 – 21 : Bilingual Acting Workshop Paris presents its Spring Showcase 2014 Performance Lab for Actors and Directors @ Le Pavé d'Orsay 48, rue de Lille 75007:   DOUBT by John Patrick Shanley with Benedetta DE ALESSI, Jim SHEPPARD, Charlotte WYATT, Jessica COHEN, Instructor:  Sei  SHIOMI, (Friday June 13 – 20h30;  Monday June 16 – 20h30; Saturday June 21 – 20h30); and STUCK by Jessica Goldberg with Prunelle Ayache, Molly Patterson, Jeh Byramjee, Pierre Quintane,  Instructor:  Sei  SHIOMI, (Saturday June 14th– 20h30, Tuesday June 17th– 20h30, Friday June 20th– 20h30) All shows take place at:  Le Pavé d'Orsay 48, rue de Lille 75007 Paris Métro: Rue du Bac (line 12) or Musée d'Orsay (RER-C) Suggested donation: 10€ Reservations: bawreservations@gmail.com.  For upcoming summer workshops contact: info@bilingualacting.com (How To Shoot An Independent Film with Nica Junker and Audition Skills For Film with Elise McLeod)
Tuesday, June 17 19.30  AUP's Professor Philip Golub leads a Political Pub discussion on  French economist Thomas Piketty's Capital in the Twenty-First Century. Published by Harvard University Press, Piketty's detailed study of wealth distribution and inequality has confounded all expectations by topping the bestseller charts in the US and provoking animated debates. Organized by the Political Pub  at The Highlander, 8 Rue de Nevers, Paris
18 JUNE 15h : CHILDREN'S HOUR WITH KATE STABLES @ Shakespeare and Company
18 June 19:30 Karen Karbo will discuss her latest book, exploring Julia Child's life entitled Julia Child Rules: Lessons on Savoring Life.  @ American Library in Paris
19 June 19:30 Edmund White, author of numerous acclaimed books, will discuss his memoir, Inside a Pearl, My Years in Paris  @ The American Library in Paris The Library is suggesting a 10€ donation (and 5€ for students) at the door to help us host our evening programs.
23 June through 27 June: Writing Without Borders Workshop for Poets writing in English with award-winning poet and celebrated teacher Cecilia Woloch, in collaboration with Espace Scribe-l'Harmattain. The workshop will focus on the intersection of the personal and the political, applying a poetic lens to public as well as private events in order to broaden the scope of the conventional lyric.   2 – 5 p.m./Monday through Friday. Maximum 8 participants. Espace le Scribe-L'Harmattan. 19, rue Frédéric Sauton, 75005 - Paris, métro : Maubert – Mutualité.  Fee: 250 euros For more information or to register, email: CeciWo@AOL.com
23 JUNE: WRITING HOME ELSEWHERE: MAN BOOKER INTERNATIONAL 2015 JUDGES IN DISCUSSION @ Shakespeare and Company
June 23 – 28* 2014 24th annual Paris Writers Workshop, organized by WICE  at the American University of Paris. 
25 June 16-18h  Getting Published in a Changing World - New Opportunities and Tips for Authors - 2014 Paris Writers Workshop Experts' Panel   Publishing is changing: how does this affect writers?  Learn more about your options. Panel discussion followed by Q&A with Samantha Chang, director, Iowa Writers Workshop,  Mark Kessler, literary agent, Susanna Lea Associates, Paris, New York, London, Linda Fallon, head buyer, Shakespeare and Company, and Hannah Seidl, former literary events planner for WHSmith, moderated by  Laurel Zuckerman, author & editor of Paris Writers News.  @  American University of Paris  Combes Building, Room C12, at 6, Rue du Colonel Combes, 75007. The Publishing Panel is free of charge and Open to the Public.
 25 June 19:30 Tilar J. Mazzeo will discuss her new book, The Hotel on Place Vendôme, an extraordinary chronicle of life at the Ritz during wartime, when the Hôtel was simultaneously headquarters to the highest-ranking German officers, such as Reichsmarshal Hermann Göring, and home to exclusive patrons, including Coco Chanel. @The American Library in Paris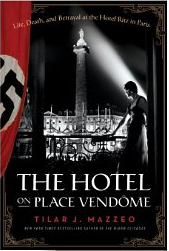 Friday, June 27, 6-8 p.m.  Paris Writers Workshop Professors Samantha Chang, Eric Freeze,  Judith Merians, Nahid Rachlin will read at the American University of Paris Summer Reading Series AT : Grand Salon, 31 avenue Bosquet 75007 Contact: Professor Jeffrey Greene 01 45 49 26 43/jgreene@aup.fr 
 WRITING WORKSHOPS IN PARIS
(prices and quality vary: listing for info only; not endorsement)

Poetry Workshop with Cecilia Woloch (23-27 June) email: CeciWo@AOL.com
 CALLS FOR SUBMISSIONS (courtesy Geneva Writers)
Poets&Writers 800 literary journals, and Mslexia  www.mslexia.co.uk for listings updated weekly.
Aesthetica Creative Writing Award: Call for Entries;  yearly celebration of outstanding international poetry and short fiction. Prizes include: publication in the Aesthetica Creative Writing Annual, £500 prize money for Poetry and Short Fiction winners,  editorial coverage on the Aesthetica Blog.  Visit www.aestheticamagazine.com/creativewriting for more information
The V.S. Pritchette Memorial Prize  for the best unpublished short story; £1000; more informationwww.rslit.org
Creative Nonfiction seeks new work for an upcoming issue dedicated to memoir. Be honest, accurate, informative and intimate. 4,000 words or fewer. Deadline May 31. Guidelines www.creativenonfiction.org/submit
Glimmer Train, original, unpublished fiction,www.glimmertain.com 
New Welsh Review offers a platform for the best in new fiction, creative nonfiction, and poetry, Accepts prose submissions of 2,500-3,000 words and up to 6 poems, www.newwelshreview.com 
Poetry Review, the Poetry Society's internationally acclaimed poetry magazine published quarterly accepts up to 6 poems at any one time. The Poetry Society, 22 Betterton Street, London WC2H 9BX.www.poetrysociety.org.uk
Huffington Post wants short stories written by writers over 50 years old.  One submission per  year,  5,000 words max. Please send your original submissions to50fiction@huffingtonpost.com.  More informationhttp://www.huffingtonpost.com/2013/04/24/huffpost50-fiction-seeking-short-stories_n_3141218.html
Mature Women's Guide to Life, Liberty and the Pursuit of Happiness call for submissions: part 2. Submit your original essays and stories for the anthology to be published in 2015. Selected submissions will be features (with the author's permission) on the website. More information about the Mature Women's Guide Call for Submissions here.
 ***
See  more Paris Writers News Interviews here.
 You can follow us on Twitter @ParisWriters !