by Mary Ellen Gallagher for Paris Writers News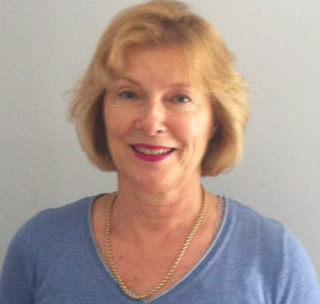 Hello, I'm Mary Ellen Gallagher, and I'm delighted to talk with Monique Amaudry, Director of the Paris Writers Workshop, the oldest writing workshop in Paris. This year is the 24th Paris Writers Workshop, and it will take place in June, from Monday, June 23rd through Saturday, June 28th. Courses will be taught on the campus of the American University of Paris.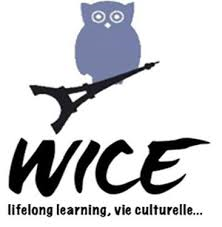 Mary Ellen Gallagher: Welcome, Monique! Let's start off with a little history of The Paris Writers Workshop – and your thoughts about the Workshop's mission.
Monique Amaudry: Paris Writers Workshop, sometimes called 'PWW,' is the longest continuing writer's workshop in Paris – this will be its 24th year. PWW is hosted by WICE, which is a well-respected community program founded in Paris about 30 years ago by a group of ex-pats. With the support of WICE, the Paris Writers Workshop has established a strong international reputation for its instructors and workshop participants, who come from around the world.
As for me, reading a beautifully written book – whether it's a novel or a work of non- fiction – provides me with an elated feeling, moments of intellectual and existential stimulation. Good writing can address some of the hidden questions we all have at the bottom of our souls. That's the kind of writing the Paris Writers Workshop helps cultivate.
 Do you think writing is largely an innate ability, or can it be "taught?"
Writing is an innate ability, but it must also be taught. A writer has to master the craft, which will then enable the writer to achieve his or her best work. It is a much more competitive world for writers today. Both new and published writers realize that they have to constantly improve and excel at their work if they're going to find an audience.
There are many writers' workshops around now. How does the Paris Writers Workshop differ from others?
Well first, PWW had been around a long time! Over the last two decades, the Workshop has become an integral part of Paris writing life. Many participants – both teachers and students – return to PWW year after year. That continuity has strengthened the program, as well as the English-speaking writing community, which Paris has always welcomed. In turn, the Paris Writers Workshop draws energy from the rich writing heritage of Paris.
Another factor is that PWW is an all-volunteer non-profit effort. Many writing programs are for-profit enterprises, and that can change the character of the program. Having to pay staff salaries can quickly raise the cost. Also, the Paris Writers Workshop is a good length. Five intense days of writing and discussion in a small group gives a writer enough time to experience creative change, yet it's a manageable length of time to be away from "real life."
I know that writers return to the Paris Writers Workshop – I've participated in quite a few, and I'm coming back again this summer. As the director, what do you think brings writers back to the Workshop?
You aren't the only returning participant this June. The Workshop sees many alumni. About 30 percent of each year's participants have already attended a Paris Writers Workshop. We have writers returning from France, other European countries and the United States – but we also see renewals from Asia, Latin America, Australia and South Africa.
Participants say that they value the Workshop's high quality of instruction and the reasonable cost. Perhaps what participants value the most is the energetic writing community that forms around each Workshop.
Janet Skeslien, a previous PWW participant and author of Moonlight in Odessa (Bloomsbury) wrote that, "At the Paris Writers Workshop, you meet great people who encourage and help you years after the workshop is over. The networking participants do can have an impact. For me, the workshop is about writing - but it is also about great people!" 
Of course, Paris itself is a historical draw and just being here puts every participant into the global literary scene. The City of Light has inspired a host of English-language authors - Henry James, Ernest Hemingway, F. Scott Fitzgerald, Gertrude Stein. Workshop participants are also attracted by French writers – Collette, Victor Hugo, Balzac, Simone de Beauvoir, Sartre, Gide… there are so many! Each year, PWW includes a "Paris Literary Walk" for Workshop participants: this time the walk will be led by Bob Levy.
What courses will the Paris Writers Workshop offer this summer?
As you know, many literary "big names" found their voice through a novella written in Paris. Henry James, Gertrude Stein, Hemingway, Fitzgerald – they all wrote in that form. So we are pleased to offer The Art Of Writing Novella And Short Story, with Nahid Rachlin.  Nahid's resume is impressive – she has published four novels, a collection of short stories and a memoir, plus she has had extensive international teaching experience. I think that writers in any genre will benefit from her class.
We're also very excited to welcome Judith Merians and The Essentials Of Screenplay Writing. As a successful LA film consultant and film instructor at UCLA, Judith knows what makes a good screenplay and how to craft your script so it finds a home – which she says may be a computer screen, and not necessarily a movie theater! The independent film market is changing so rapidly, and Judith knows how. She's good at crafting scripts, figuring out methods of financing – and, most interestingly she has opinions on the market for female protagonists. 
PWW's non-fiction class is always popular, and this year, Eric Freeze will lead The Art Of Non-Fiction Writing. Eric will explore memoir, literary journalism, personal narrative, essay writing, travel and even food writing. He said he intends to "pay special attention to shape, finding new ways to infuse your writing with scene, voice, setting, and character." We feel Eric's Workshop will benefit writers who enjoy exploring a variety of writing forms.
Sam Chang's The Art of the Novel is already full, but Sam, director of the highly-regarded Iowa Writers Workshop, will be "in residence" with us for the entire week, along with all the Workshop instructors. They'll participate in many PWW activities, serve on panels, and join us at the Paris Writers Workshop Dinner. 
Can you share a few Paris Writer Workshop success stories?
PWW has helped many writers over the years – this is our 24th Workshop! - and many authors have been happy to share their news. As a PWW participant a few years back, Eric Freeze – who's teaching the Non-Fiction Workshop this summer – wrote that, "PWW provided the genesis for my second book, Hemingway on a Bike. Without the hours of workshopping and fiddling with sentences, I don't think the book would have happened. The workshop helped stimulate my writing, pushing me to a higher level of intensity and skill." 
Another PWW participant, Timothy Jay Smith, reported that, "An early draft of my novel, Cooper's Promise, was subjected to an intensive one-week workshop at the PWW. I say 'subjected' because my story was twisted, shoved, and torn apart — and it was great. Not only did it help me build my craft, but contributed to how I continuously relooked at Cooper's story through several rewrites. Ultimately it was published to astonishing reviews… I credit the PWW with contributing not only to Cooper's success, but also to my mastery of the writing craft, at least to the extent that I have mastered it.
Just this week, we received a happy note from Laura Daugherty, who participated in 2012, the most recent Paris Writers Workshop. She writes, "I cannot thank you enough for the incredible experience and exposure I gained at the workshop in 2012 – just this week, I signed with the same agency I had a consultation with during the workshop. The Paris Writers Workshop literally breathed life to my dreams, and I will be forever grateful.
How about you, Monique? How did you become involved in the Paris Writers Workshop?
I started my career as a journalist, and I have written many stories for leading US and French magazines, mostly covering international economic news. Later, I worked as a PR/Media executive with top US global corporations where I continued to write press releases and speeches. I saw my press releases often become stories in leading newspapers!
I've always loved the literary world. While I was president of WICE in 2009-2011, I was impressed with the array of creative writing courses we offered, especially our flagship program, the Paris Writing Workshop.
I see each Workshop as a "bouillon de culture" formed by writers from around the world, all determined to reach a new level of mastering the craft. It's been a great pleasure to help continue the PWW tradition, and to welcome writers to the 2014 Paris Writers Workshop – whether it's their first Paris Writers Workshop, or their tenth.
Where can readers of Paris Writers News get more information about PWW?
The best place for more information is on the PWW website, ParisWritersWorkshop.org or the WICE website, WICE-Paris.org. Readers can also phone the WICE office at 01 45 66 75 50. When calling from another country, dial +1 (33) 1 45 66 75 50.
Thank you for your time, Monique. I'll see you at the Workshop!
***

Monique Amaudry-Jordan, a former journalist with leading US and French magazines, has been a PR/Media executive with organizations in New York, Washington D.C., London and Paris. Amaudry-Jordan taught public relations at the American University of Paris, and holds a diploma in literary translation from the University of London in Paris. 
While serving as president of WICE, a well-regarded Anglophone cultural and educational organization, she was impressed the association's "flagship program," the Paris Writing Workshop. This is her third year as director of the Paris Writers Workshop, now in its 24th year. 

Mary Ellen Gallagher has participated in at least five previous Paris Writers Workshops. Her short fiction has won awards in France, the United States and Australia, and she holds an MFA in Creative Writing from Lesley University, Cambridge MA. After heading a communications firm in Denver Colorado for fifteen years, Mary Ellen now lives in Paris where she's finishing a novel.
***
The Paris Writers Workshop : Still Time to Enroll!
24th Year of the Oldest & Best Creative Writing Workshop in Paris
Monday, June 23rd through Saturday, June 28th 2014
On the Campus of the American University of Paris
ParisWritersWorkshop.org
Art of Writing Novella And Short Story, with Nahid Rachlin.
Henry James, Gertrude Stein, Hemingway, Fitzgerald – Continue the tradition of the Paris Novella. Nahid Rachlin is author of four novels, a collection of short stories and a memoir. 
Essentials of Screenplay Writing, with Judith Merians.
LA film consultant & UCLA film instructor Merians knows screenplays: what sells, scripts for computer vs theater, market for female protagonists, finding financing. Film is changing: Merians knows how.
Art Of Non-Fiction Writing, with Eric Freeze.
Explore memoir, literary journalism, personal narrative, essay writing, travel and even food writing with Freeze. In today's non-fiction, shape matters. Scene, voice, setting & character matter. Learn how & why.
Art of the Novel, with Samantha Chang (Full).
The Novel Workshop is full. But Sam Chang, Director of the Iowa Writers Workshop, is Writer in Residence for the week, participating in panels, forums and the Writers Dinner.
Also at the Workshop:
Welcome Reception, Literary Tour of Paris, opportunities to meet with agents, "Experts' Panel, "Getting Published – A Writer's Options" (June 25), and a strong community of committed writers. 
Information & Registration:  ParisWritersWorkshop.org
Or contact: WICE-Paris.org.   
Phone: WICE office:  +1 (33) 1 45 66 75 50.