interview by Meg Bortin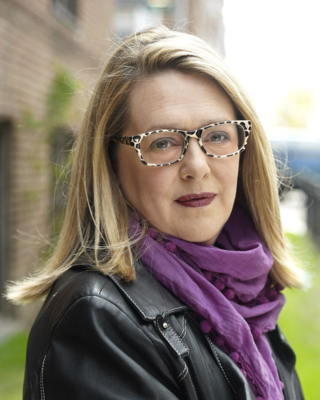 Anya von Bremzen is best known as a food and travel writer – and one could be forgiven for thinking that this, too, is a culinary work. But one would be wrong. The title, with its wink at Julia Child, obscures the fact that von Bremzen, who was born in Moscow, has written one of the most original and provocative histories of the USSR to come out in recent years – a plunge into the past of that vast and enigmatic land as seen through the prism of food.
Von Bremzen, who emigrated to the United States as a child in 1974, demonstrates just how political food can be as she and her mother set out to reconstruct the Soviet past by cooking the food of each decade since the fall of the czars, one chapter at a time. Like Proust's madeleine, the tastes set off memories tinged with nostalgia. But von Bremzen's narrative is also tinged with terror, irony and dark humor as she conducts us on a highly personalized tour of what she describes as 'the feverish collective yearning produced by seventy years of geopolitical isolation and scarcity.'
 In this Paris Writers News interview, Meg Bortin talks with Anya von Bremzen about the Soviet drama, the intersection of food and politics, and the art of the narrative.
Meg Bortin talks with Anya von Bremsen, author of Mastering the Art of Soviet Cooking: A Memoir of Food and Longing
___
Meg Bortin: What inspired you to write this book?
Anya von Bremzen: For the longest time I felt like I was leading a double life as a food writer. When I started my career in the early '90s, after emigrating in the '70s, the Soviet drama of putting food on the table was still fresh. Whenever I ate at a fancy restaurant for my work, I felt pangs of guilt about all my family struggling back in Moscow. Even after Russia became a rich country I continued to be haunted by a sense that behind everything I ate professionally lay another reality: a shadow of our collective Soviet trauma. Something deeper, more existential, and related to food. This epic, complicated past, bottled inside of me, finally had to come out.
How did you choose the title?
 The title is an ironic reference to Julia Child's 'Mastering the Art of French Cooking'. The irony works on so many levels, since 'soviet food' comes across as a bit of an oxymoron. And 'mastering' is a very Soviet concept. Weren't we supposed to be masters of the universe?
Your book contains an amazing amount of detail about your family – not just your resourceful and endearing mother, to whom the book is dedicated, but also your father, whose job was monitoring the color of Lenin's embalmed body; your grandfather, a Stalin-era intelligence chief; and your Bolshevik great-great-grandmother, 'a fiery agitator for women's rights in remote Central Asia' in the 1920s. These characters allow you to unfold Soviet history in a very personal way. How did you go about your research into your family's past?
I was very lucky to grow up surrounded by fascinating family memories. My mother has an almost uncanny recall of her emotional life – going back to when she was an alienated sensitive kid in a scary Stalinist state. My dad, on the other hand, remembers perfectly all the small physical details: what vodka cost in 1959, for example. And my grandparents were great raconteurs. Even after they were long gone their stories lived on.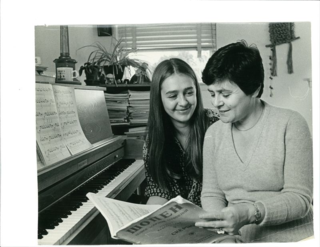 What did you find most challenging in writing this work?
The book is part multigenerational family narrative, part social history, part cooking chronicle of me and my mom cooking our way through the Soviet century at her house in Queens. The challenge was to weave together so many elements without losing the narrative drive. I had to constantly ask myself: why would the reader want to turn the page?
You've subtitled your book: 'A Memoir of Food and Longing'. What aspects of your Russian childhood do you still long for? What can we in the West learn from Russian culture/traditions/mentality/lifestyle?
Food in the Soviet Union was always more than just food – this is what attracted me to the project. It was a political tool and a cause for private triumphs and celebrations as well. It was a great way of connecting the private and public, the political and the personal. And it was an object of constant longing – as the subtitle suggest. I think developed societies can learn about deprivations and scarcity from reading this book. The intensity of desires and emotions is what I miss most about our past.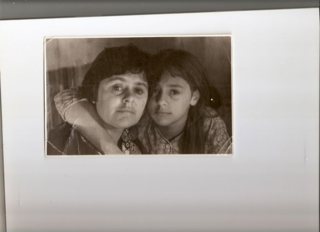 One of your literary critics has described this as a work of self-discovery. Do you agree?
Any memoir is a journey of self-discovery but in this book I also had to constantly reflect on history and politics – to provide context for individual emotions. This taught me a lot about narrative discipline. 
Back in November, you posted excerpts of Russian hate mail about your book on your Facebook page. Why do you think this work inspired such a virulent reaction in the former Soviet Union?   
Soviet past – including the controversial legacy of Stalin – is a hotly contested issue in Russia. Even something as innocent as kotleti (Soviet burgers) becomes politicized. And many Russians in Russia still brand us, émigrés, as traitors. So people get really upset when such a traitor dares to say something about 'their' cuisine. 
In your book, you describe how your mother, back in her Soviet days, dreamed of being in Paris. But you also say that when you came to Paris for the first time, you were underwhelmed. How do you feel about Paris these days? 
It might sound strange but I find Haussman architecture really depressing. But I do love the museums.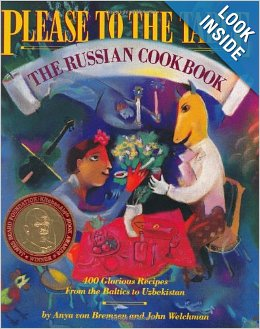 I'm a big fan of your first cookbook, 'Please to the Table', in which you provide recipes from across the 15 republics of the former Soviet Union. Did this new book in some sense grow out of that earlier volume?
Yes and no. That book came out in 1990 as the USSR was collapsing – partly because the food situation grew so dire. But of course I couldn't really talk about it in an upbeat cookbook. So chapter 9 of 'Mastering' is a frank behind-the-scenes look at how I wrote 'Please to the Table' during the collapse of the empire. 
What did you enjoy most about writing this book, and what's your next project?
Hanging out with my glorious mom – and how the project brought us even closer together – was the most rewarding part of the experience. My next project might be about kitchens all over the world. Because isn't it the most important space in the house?
 ___
Read also: NYT review by Sara Wheeler, 
 Anya von Bremzen is one of the most accomplished food writers of her generation: the winner of three James Beard awards; a contributing editor at Travel + Leisure magazine; and the author of five acclaimed cookbooks, among them The New Spanish Table, The Greatest Dishes: Around the World in 80 Recipes, and Please to the Table: The Russian Cookbook (coauthored by John Welchman). She also contributes regularly to Food & Wine and Saveur and has written for The New Yorker, Departures, and the Los Angeles Times. She divides her time between New York City and Istanbul.
Meg Bortin is the author of two memoirs, Desperate to Be a Housewife, about her life as a young reporter on the front lines of sexual freedom, and Dear Djeneba, about adopting her daughter in Mali, in the anthology Family Wanted. A senior editor for many years at theInternational Herald Tribune and the founding editor of The Moscow Times, her articles on politics, culture and lifestyle have appeared the IHT, The New York Times, The Spectator (Britain), The Hollywood Reporter and many other publications.  She is also the author of a food blog, The Everyday French Chef. Read our interview with Meg Bortin here.