This month, news from Jeffrey Greene, Jake Lamar, Joan DeJean, Salvatore Di Gregorio, Jennie Goutet, Lisa Vanden Bos, Shari Leslie Segall, Alice K. Boatwright, Ann Mah, Claire Tomalin, Maggie O'Farell, Kristin Espinasse, Colm O'Regan, Donal Ryan, Margaret Drabble, Peter Ford, Patricia Wells, Amy Plum,  Louise Doughty, Emily Lodge, and Calls for Submissions from The Mature Women's Guide to Life, Liberty and the Pursuit of Happiness, the Historical Novel Society and update ongoing...
New Books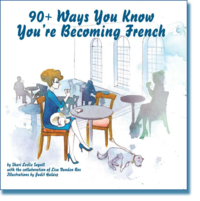 90+ Ways You Know You're Becoming French by Lisa Vanden Bos and Shari Leslie Segall with illustrations by Judit Halazs "This cute little book that fits in your hand is full of watercolor illustrations and 90+ points that are ways you know you are becoming French."
Order at FUSAC's online store; also available in Paris at 
Thanksgiving Grocery (20 rue St Paul, 75004)
Brentano's (37 av de l'Opéra, 75002)
Style Pixie Salon (2 rue Edouard Vasseur, Ivry sur Seine)
Librairie Eyrolles (61 bd Saint-Germain, 75005)
Passion France (42 Avenue de la Grande Armée, 75017)
Papeterie Librairie de l'Ecole Militaire (41, ave de la Motte Picquet – 75007)
Librairie Papeterie du Champs de Mars (28, avenue de Tourville – 75007)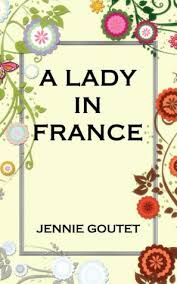 A Lady in France by Jennie Goutet
"Jennie Goutet's memoir begins and ends in France, but the path that spans the two decades in between is anything but straightforward. She takes her reader to Asia, Manhattan, and East Africa in her quest to survive depression and grief and make peace with herself. Goutet's memoir about finding faith, hope and contentment in the unlikeliest of circumstances is universal in its appeal and will satisfy readers who still hope for a happy ending."
Available on Amazon. 
___
New PWN Interviews
A talk with Salvatore Di Gregoria, finalist in the 2013 International Fine Art Photography Award, on photography and creativity 
Ann Mah on Mastering the Art of French Eating: Lessons in Food and Love from a Year in Paris 
Kathleen Spivack on Robert Lowell and his Circle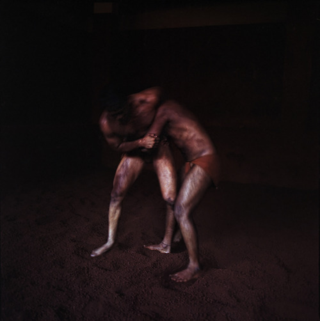 more PWN Interviews here.

Selected Literary Events in Paris


Recurrent events  Open Mic poetry Mondays and Thursdays and Weekly drop in Writing Workshop on Saturdays!
PARTICIPATE IN PLAY READINGS IN PARIS AT Shakespeare & Company Bookshop!  
In honour of the 450th anniversary of Shakespeare's birth, we're delighted to announce a year-long project that we really hope lots of you will get involved with – The Bard-sur-Seine Readings. . Shakespeare & Co will be hosting informal read-throughs in the library, which will be recorded and sent out as podcasts in our newsletter. 
The first play will be Romeo and Juliet, and the read-through will take place in the library on February 27th at 6pm.
 If you'd like to take part, please email Milly Unwin at 
milly@shakespeareandcompany.com
 and tell her whether you'd prefer a larger or a smaller role. Parts will be allocated on a first-come first-served basis, and we'll let you know a week in advance of the reading whether you have a role. No preparation necessary, and we'll provide the scripts. Please note that, due to space restrictions, the Bard-sur-Seine Readings will only be open to those taking part.
The allocated plays for each remaining month of 2014 are as follows:
February – Romeo and Juliet,
March – The Tempest, April – King Lear,
May – As You Like It,
June – Henry IV (Part 1),
July – A Midsummer Night's Dream,
August – Othello,
September – The Merchant of Venice,
October – Hamlet,
November – Twelfth Night and
in December – Anthony and Cleopatra.
___
1 FEBRUARY Teen Writing Group 17:00-18:00 @ American Library in Paris
1 FEB, 7:30 pm - Littérature Soirée littéraire humoristique  « Double Bill: Colm O'Regan et Donal Ryan »  @ Irish Cultural Center

2 FEBRUARY Used Book Sale 13:00-19:00 @ American Library in Paris

3 FEBRUARY 5 pm Evenings with a journalist: Peter Ford on reporting from China @ American Library in Paris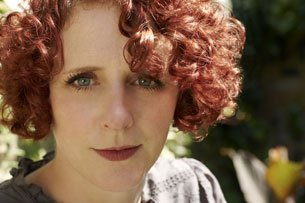 3 FEBRUARY 7 pm:MAGGIE O'FARRELL @ Shakespeare & Co Bookstore
4 FEB 7:30 pm Art for Art's Sake? The Impact of Arts Education @ American Library in Paris
4 FEB, 7:30 pm - Littérature Rencontre avec l'écrivaine Maggie O'Farrell  @ Irish Cultural Center
5 FEBRUARY 3 pm: CHILDREN'S HOUR WITH KATE STABLES @ Shakespeare & Co Bookstore

5 FEB Story Hour 10h30 & 14h30 (ages 3-5): ABCs and 123s  @ American Library in Paris

5 FEB 7:30 pm Panel Discussion: On Writing about French Food, Patricia Wells and Ann Mah @ American Library in Paris

6FEB Mother Goose Lap-Sit 10h30 & 17h00 (ages 1-3) @ American Library in Paris

7 FEB  7-9 pm Playing God: Creating Convincing Characters with Amy Plum (ages 12-18) @ American Library in Paris
8 February 2014 12:00 - 13:30 Young Authors Fiction Festival: Tips & Tricks with Sarah Towle @ American Library in Paris
 9th February 2014 at 7.30 pm MOVING  PARTS presents a reading of two short works by Marek Bogacki THE N° 53 / PRESENT PERFECT @ Carr's Pub & Restaurant 1 rue du Mont Thabor, 75001 Paris
11 FEB  at 3 pm Meg Bortin, author of Desperate to Be a Housewife, will be reading from her memoir at the Parler Paris Après-Midi literary salon . She will field questions about memoir writing and how she came to start her culinary blog, The Everyday French Chef. Upstairs at La Pierre du Marais, 96 Rue des Archives, 75003 Paris.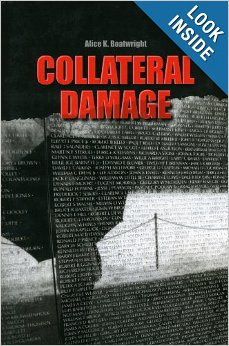 11 FEB 7:30 pm- Evenings with an Athor: Alice K. Boatwright, Collateral Damage @ American Library in Paris

12 FEB 7:30 pm- Panel Discussion: Translating Contemporary Literature @ American Library in Paris

13 FEBRUARY 7 pm: MARGARET DRABBLE @ Shakespeare & Co Bookstore
13 February 18:30 An evening with author Jake Lamar  hosted by poet and former AUP student Stephanie Papa. @ AUP University Room: B-33 (Grand Salon) 
 14 fevrier 2014 a 20h30 et le samedi 15 fevrier a 14h et 15h30 Reprise de "LA SPECIALITE" par Alan ROSSETT, un des grands succes du theatre "hors chemins battus" des annees 80 ! Mise en scene et jouee par Jeannine Siraud, avec Gisele Breton et Philippe Millot.  au Centre d'animation Poterne des Peupliers 1 rue Gouthiere 75013 Paris  Tarif unique : 10€. Tarif reduit sur Billetreduc seulement : 8 €. Reservation  01 42 63 98 14.

17 FEBRUARY 7 pm: LOUISE DOUGHTY ON APPLE TREE YARD @ Shakespeare & Co Bookstore
18 FEB 7:30 pm - Evenings with an Author: Emily Lodge, The Lodge Women, Their Men and Their Times @ American Library in Paris
19 FEB 7:30 pm- Black and (Re)Imaging America's Wild West @ American Library in Paris

20 FEBRUARY 7 pm :PHILOSOPHERS IN THE LIBRARY @ Shakespeare & Co Bookstore

21 FEB, 7:30 pm - Théâtre Théâtre-slam « Three Men Talking About Things They Kinda Know About » (5€/3€)  @ Irish Cultural Center
23rd Feb  at 7.30 pm MOVING  PARTS presents  Lance Tait  Comic sketches @ Carr's Pub & Restaurant 1 rue du Mont Thabor, 75001 Paris

24 FEBRUARY 7 pm: LAUNCH OF FRACTALS BY JOANNA WALSH, WITH LAUREN ELKIN @ Shakespeare & Co Bookstore
 Tuesday 25 February 2014 Signing 6-7pm Presentation 7-8pm  Bestselling author Claire Tomalin a presents and signs her books including SAMUEL PEPYS, on the occasion of the publication of the French translation, with special guest François Thouvenot, the book's translator. Special thanks to Editions Champ Vallon for making this event possible. Kindly RSVP by email to books(at)whsmith.fr  or on FACEBOOK. @ WH Smith Paris
Calls for submissions:
The 2014 Historical Novel Society International Award, with a prize of $2,000, will be for an outstanding historical short story. There will be an entry fee of $15 per story ($5 for members of the Historical Novel Society), and entries must be between 1,000 and 5,000 words. Submissions will be accepted from 1st December 2013, with a deadline for submissions of 1st April 2014.
The Mature Women's Guide to Life, Liberty and the Pursuit of Happiness : essays, short stories, humor, fiction, non-fiction, poetry, and artwork on all aspects of the question considered. You don't have to be mature to submit, just horribly, ferociously honest. No submission fee. 
(more calls for submissions from Jen Dick's Excellent Paris Readings & Events)
 Upstairs at Duroc, a literary journal published in Paris, France, seeks submissions for its Issue # 16
. English language poetry, fiction, creative nonfiction & translations. Experimental forms, cross-genre work, prose poems & flash fiction welcome, as well as standalone excerpts from longer works. Previously unpublished material only! / Submit up to 5 poems, or 5 flash fiction pieces, or 2 longer prose pieces not exceeding 2000 words each. Attach as a single Word file, one poem per page. Include cover sheet with name, address, phone number, email address, word count for prose, & a short Bio. / We also seek visual art pieces: etchings, drawings, black & white photographs. Also a few color pieces for the cover. Send in jpeg format. / Mail submissions to 
upstairsatduroc@wice-paris.org
. / For complete guidelines & examples of published work, see our Website: 
upstairsatduroc.org
 /
Deadline: February 28, 2014.
CALL FOR RADIOPLAYS
 The Parislab, a new hour-long radio show on the digital radio station, World Radio Paris, that performs and records radio plays and spoken word shorts live in front of a Paris audience, is seeking submissions for its upcoming season. About The Parislab: Founded and produced by Christopher Mack and Clarence Tokley, two Paris-based director/actors who work professionally in film and theatre in Paris, Parislab is dedicated to staging and recording gripping and entertaining radio plays and spoken word stories in front of live audiences. All effects and recordings are done in front of an audience. To submit entries, REQUEST GUIDELINES BY EMAIL and then send your properly formatted radio scripts in pdf format to
theparislab@gmail.com
 Some basics on the guidelines:1. Length: 10-30 minutes in length. All spoken word stories must be 5-15 minutes in length. 2. Genres: All genres will be considered. 3. Remuneration: This non-profit radio program is just beginning and cannot, at this point, offer financial compensation to the writers whose works are selected. But if your piece is selected, it will be performed in front of a live audience and recorded, then broadcast on our show on World Radio Paris. 4. Language: English. 5. Radio play script guidelines. We recommend you follow BBC radioscript format guidelines
http://downloads.bbc.co.uk/writersroom/scripts/bbcradiocue.pdf
. See also:
http://www.storyinsight.com/techniques/media/BBCradio.html
 6. Spoken word story submission guidelines: Stories must be 5-15 minutes in length. Selected stories will be performed by the storyteller live, in front of a Paris audience, without notes or script in hand. For spoken word story telling, we are very much inspired by the Moth (
http://themoth.org/
) We can only consider Paris-based submissions, for the moment. Send us an mp3 recording of your story. 7. Radio play script submissions in pdf format. FOR MORE INFO:
theparislab@gmail.com
PARIS LIT UP wants YOUR WORK: SUBMIT 
the second edition of the hugely successful Paris Lit Up magazine will be published in the autumn of 2014. Since we planning to 
double the length of the magazine
, we are looking for many high quality submissions. 
Anything goes
: poetry, prose, articles, essays, interviews, photographs, artwork, comics, translations – if you can put it on paper, we want it. 
No rules, no limits
.
Deadline
:
Midnight CET on 28 February 2014
PLEASE READ THE GUIDELINES CAREFULLY—at :
http://parislitup.com/plu-magazine-call-for-submissions-2014/
SHORT MEMOIRS WANTED:
 Creative Nonfiction is seeking new work for an upcoming issue dedicated to memoir. Be honest, accurate,
informative, and intimate. 4,000 words or fewer.
Deadline May 31.
Cash prize for best essay. Guidelines at 
www.creativenonfiction.org/submit
.
SUPPORT WORLD RADIO PARIS:
 After 6 months of successful online broadcasts, World Radio Paris is now only a few weeks away from its final objective : Being heard on the Paris Radio dial.  We are launching a crowd-funding campaign to help finance the costly transmitter installation on the Montmartre Hill.  You can donate whatever you can using this Ulule page : 
http://www.ulule.com/worldradioparis-launchovertheairwaves/
 All the funds we are collecting will go direcly to the purchase of necessary broadcast equipment. Without your help, we might not be able to launch as planned and as a result, our license might be revoked. Please forward, twit, text and tell all your friends and family about this. Even a 5€ donation will help. Generous donors will receive radio sets, mugs, and other WRP goodies. So please take a minute to check out our crowdfunding page. The campaign ends on Feb 21st. 
World Radio Paris - 
99, Rue Duhesme - 75018 Paris - France
SUBMIT TO COLERE, a journal celebrating explorations of cultural experiences, welcomes thought-provoking fiction, poetry, essays, and artwork for its 2014 issue. Please limit submissions to 8 poems or 20 pages on experiences abroad or at home. Submissions (deadline: January 15) or subscriptions ($5 annually) to Colere, Coe College, 1220 1st Ave. NE, Cedar Rapids, IA 52402.
HORSELESS PRESS invites you to read their blog and submit
, subscribe to and help support their authors by buying books that might interest you. To get to know them--It's February in The Year of the Horse, and there's a new (horse-y) LINES post up. Today ADAM CLAY writes about Larry Levis, Horses Troughs & Punctuation. Read it here:
 CLAY'S LINES
SEND POETRY! ACCENTS PUBLISHING 2014 Poetry Chapbook Contest.
 Two winners—1 selected by independent judge Patty Paine, and 1 by founding editor Katerina Stoykova-Klemer. $300 prize, publication of perfect-bound chapbook and 30 copies. All entries are considered for publication. Send manuscript plus $15 reading fee by April 30. 
www.accents-publishing.com
.
Classes, Workshops and Writing Institutes
AUP : The Summer Creative Writing Institute  The Summer Creative Writing Institute offers students the opportunity to practice writing well-crafted fiction and literary nonfiction under the guidance of highly accomplished writers. At the same time, students will enjoy Paris life and culture while becoming steeped in some of its great literary legacy.
 ___
You can follow us on Twitter @ParisWriters !
We invite you to join us on Facebook at Paris Writers News !