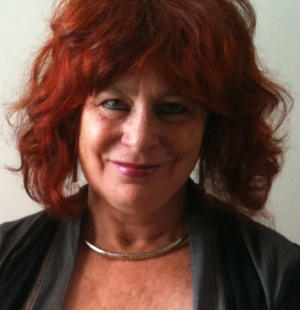 Meg Bortin is an adventurer. It was this quality that immediately got my attention: a fearlessness, a gusto, a scandalous honesty wrapped in warmth and wit. Her memoir, Desperate to Be a Housewife, is very much like herself - and  immensely entertaining.  A former senior editor at the International Herald Tribune and the founding editor of The Moscow Times, the first independent English-language daily newspaper in Russia, Meg has reported from Paris, Moscow, London and Manila.  
In this interview Meg Bortin talks with Laurel Zuckerman about risk-taking - as a journalist, a woman and a writer -  wanting to become a mother, and reporting from the fronts of revolutions  of all kinds, sexual, political, and social. 
****
a Paris Writers News interview
 FLASH : Meg will be reading from Desperate to Be A Housewife Friday Dec. 13 at 7 p.m.  at the Abbey Bookshop!
Laurel Zuckerman: What made you want to write this memoir? Why now?
Meg Bortin:  I felt that my experience spoke to the challenges faced by women who came of age at a very specific time in history – at the start of the sexual revolution, and before AIDS. We were very free and felt newly empowered, but sexual liberation and the politics that went with it did not necessarily allow us to break free of the values we grew up with. Like many others of my generation, I was caught between two competing forces – my life as an independent woman, and my longing for happily-ever-after. And I felt that my experience might have resonance for others – women and men who have struggled with similar dilemmas, and younger people who missed out on the exhilaration of the '60s and '70s. I also felt that my experience as a witness to the beginning of the end of the Soviet empire was worth recording. As for why I published the story now, I had time to write it only after leaving my job at the International Herald Tribune.
 Do you feel like you might be breaking a taboo to speak so honestly about an international journalist like yourself wanting marriage and children?
 No. I think it's an everywoman type of story. What makes it unique is my career in foreign reporting, which put me on the front lines of news in some very interesting places, notably Gorbachev's Moscow as the first cracks appeared in the Soviet edifice. Being among the Russians as they broke free allowed me to experience another kind of liberation – one that complemented my own struggle, in an odd way.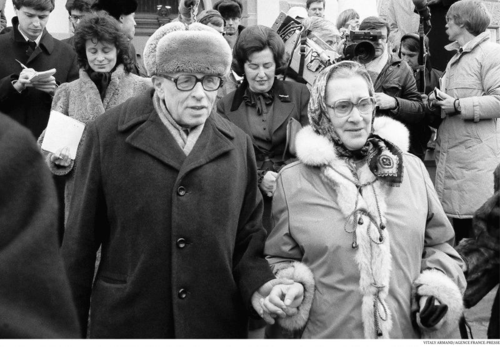 Desperate to be a Housewife could just as easily have the title: Memoirs of a Foreign Correspondent. How did you choose which element to emphasize in the title?
 Many journalists have written riveting accounts of their adventures in reporting – David Remnick's magisterial Lenin's Tomb springs to mind, as does Edward Behr's hilarious Anyone Here Been Raped and Speaks English. In these books, the news is at the forefront. That's not the case with my book, where history as I witnessed it forms the backdrop to a very personal story. So it was an easy choice.
 The number of risks Mona Ventura takes is absolutely astonishing – both as a journalist and as a woman. What does the older, presumably wiser Mona think of this today?
 I'd do it again in a flash.
 Did you ever hesitate to take a story? Like, for example, when Reuters asked you to board Greenpeace's boat to report on the danger of a highly toxic uranium hexafluoride leak from the damaged Mont Louis? Or when you were checking out secret burials of victims of the Chernobyl nuclear catastrophe?
 Yes, of course I hesitated on occasion, but refusing an assignment is not really an option for a journalist. The one place I really didn't want to go was a war zone, and that happened only once – when I was sent to Afghanistan in 1987 during the war of the Mujahedin against the Soviet occupation. Happily, I lived to tell the tale. And by the way, there are quite a few very courageous women reporters who don't share my misgivings about covering armed conflict. Sara Daniel of Le Nouvel Observateur is a brilliant war reporter who has accepted incredibly dangerous assignments in Iraq, Syria and Afghanistan. Marie Colvin of The Sunday Times was killed last year while covering the civil war in Syria. She could have left the country, but she stayed.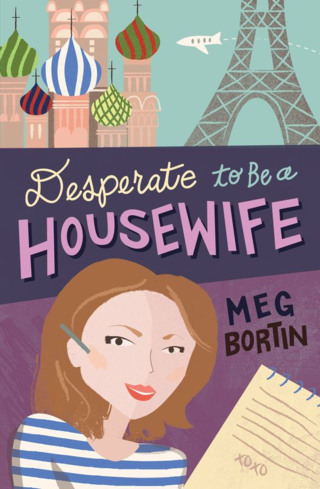 How did you learn to write?
By writing the news. Every day. And Reuters was a fabulous training ground. I had to churn out story after story as a news agency reporter, and I had to be quick, as we were in competition with the other wires. This was very challenging at the start, but my colleagues were great teachers and it became easier as time went on.
What challenges have you encountered switching from journalism to memoir?
 Not too many. In fact, writing the memoir was very liberating. Unlike journalism, in which we attempt to maintain objectivity (a dubious notion because everything in the trade is subjective, beginning with the choice of which stories to cover), a literary writer has great freedom to tell a story from a very subjective point of view. The main challenge, I think, was trying to be true both to myself and to the people portrayed in the book. The men in particular. Whatever may have happened between us, I wanted to be fair.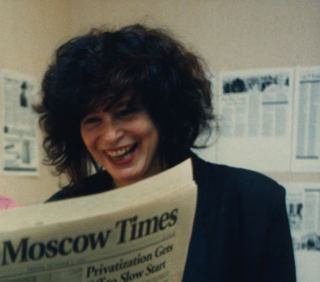 You are incredibly frank about sex, miscarriage, abortions, even drug use. Was it difficult to write at this level of honesty?
 No. These are all elements of real life – and of course many other writers have tackled such subjects. Henry Miller, Philip Roth, Erica Jong, Keith Richards, to name just a few. What I found tricky was writing about sex in a way that was natural and exciting, without drifting into the style of the romance novel. I hope I've succeeded in this.  
  Sex and journalism : is the risk-taking similar?
 Hmm. Tough question. Actually I don't see the two as remotely comparable. In every sexual encounter, you open yourself to another person at some level. There is risk because you become more vulnerable, but there is also the reward of physical pleasure and, at the best of times, even love. In journalism, there may be risky situations, but basically you are an observer, not an actor. Except in life-threatening situations like war, you are rarely vulnerable. Your main risk is putting your name on the top of a story that needs to be perfectly accurate. If you slip up, you put your journalistic reputation at stake.
Desperate opens with your Soviet-chartered airplane dodging U.S.-supplied Stinger missiles being fired by the Mujahedin. Even in this moment, when violent death might come instantaneously, Mona is thinking about her desire to be a mother. Was this novelistic invention – or do you really think that way in dangerous situations?
 That was the most dangerous situation I've ever experienced, so it's hard to generalize. But it was definitely a life-passes-before-your-eyes kind of moment. There was total mayhem aboard the plane, with my usually fearless colleagues going pale and shouting in terror. Of course, when writing about the incident for the memoir, I used the drama of this incident as a literary tool for setting out the dilemma of my alter ego, Mona Venture. I wouldn't call it novelistic invention, but I can't say for certain that those exact images are what passed before my eyes.
Mona participates in the sexual revolution of the '60s and '70s. What were biggest differences you noticed between American and French feminists?
 As so often, there was an element of irony in France that was absent in the United States. The battlegrounds may have been similar – we were all fighting for women to have the same rights as men, and for the right to control our bodies – but French feminists were not afraid to embrace their difference as women, and notably their beauty. As I mention in the book, French feminists were not burning bras, they were wearing them. And they wore make-up, too. They had a very attractive kind of insolence. In the States, at least in the first wave of feminism, many women stopped wearing dresses in favor of army jackets and boots. We wouldn't have been caught dead wearing lipstick or mascara. In fact, we copied men. Another difference is that French feminists had grown up in a country with a libertine tradition. They didn't have to confront the same kind of social reprobation as American women did in choosing to be sexually free – because France is, and probably always has been, a sexy place. The kind of puritanism that still holds sway among many Americans simply did not exist over here.
 Mona is present at so many historic events there is a Forrest Gump-like quality to Desperate. For the record, did you really cover all these events?
 Yes, absolutely. Everything I recount in the book is true. The only liberty I took was to change the names of the people portrayed – in order, I like to say, to protect the guilty.
Paris in the '70s: what struck you most about that time?
 There was a real excitement of being among intellectuals on the Left Bank. You could wander into a bookstore like Maspero, on the rue Saint-Séverin, pick up a pamphlet, have a discussion or three, and walk out with a new book and a new boyfriend. In the cafés, knots of young people gathered to argue about this or that hot issue. With any luck, Sartre might stop by. The freedoms won by students in the May '68 protests were still new. Everything was accessible. One day I wandered into Lacan's master class at the Sorbonne. Nobody raised an eyebrow. That wouldn't be possible today.
What do you love most about France?
 I'd have to say that what I love most about France is the French. Their style, their critical spirit, their joie de vivre – although the latter is feeling a bit like an endangered species these days. This is a country that values quality of life – and not just in the fabulous food and wine that those of us fortunate enough to live here can enjoy every day. Time off from work is considered a right, not a privilege. Ditto the right to affordable health care. The French are great travelers, with uncommon curiosity about new places and cultures. Their own culture is one of the world's most magnificent. So, yes, what I love most is the French and their approach to life – the way beauty is part of life here, every day.
***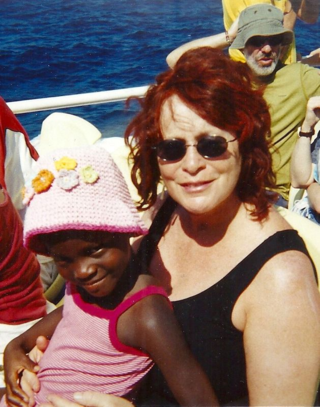 About the Author:
Meg Bortin is an American journalist and writer based in France. She is the author of two memoirs, Desperate to Be a Housewife, about her life as a young reporter on the front lines of sexual freedom, and Dear Djeneba, about adopting her daughter in Mali, in the anthology Family Wanted (Granta Books, Random House). A senior editor for many years at the International Herald Tribune and the founding editor of The Moscow Times, her articles on politics, culture and lifestyle have appeared the IHT, The New York Times, The Spectator (Britain), The Hollywood Reporter and many other publications.  She is also the author of a food blog, The Everyday French Chef. She and her daughter divide their time between Paris and Burgundy, where they have a garden.
FLASH: You can meet Meg Friday Dec. 13 at 7 p.m. at the Abbey Bookshop