Non-fiction makes special demands on a writer: many talented authors wrestle for years with the fruits of their research, struggling to corral all the facts and details into a coherent, compelling and accurate narrative.
Enter Anton Gill, author of over thirty critically acclaimed works on a wide range on topics, both fiction and non-fiction, most recently The Sacred Scroll.  I first discovered Anton's work with Art Lover: A Biography of Peggy Guggenheim,  realizing only later that this was the tip of the proverbial iceberg (he's also written on The Titanic).
Actor, director, author of both history and historical fiction, biographer, mystery writer, Anton Gill is a man of many talents (and several pennames).  How, I wondered, does he do it?
***

A talk with Anton Gill, author of Art Lover: A Biography of Peggy Guggenheim
WHY DID YOU SELECT PEGGY GUGGENHEIM AS A TOPIC?
Anton Gill: I was in Venice in 1997, for the first time in 20 years, and my companion (now my wife) Marji Campi suggested a visit to the Peggy Guggenheim Museum. That was my first visit there. It's a beautiful place, and all that light and space and (on the whole) good modern art was like a breath of fresh air after overdosing on Venetian Baroque. I'd known Samuel Beckett a few years earlier and he'd mentioned, in passing, his brief affair with Peggy, so I knew a little about her, but not much. I bought a copy of her autobiography OUT OF THIS CENTURY at the Museum shop to find out more, and I loved it. But autobiographies only give one side of the picture, so I thought I'd see if there was room for a biography.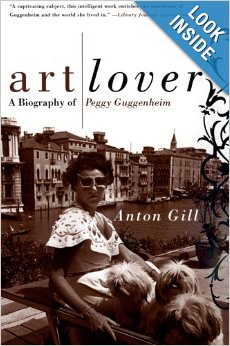 WHAT WAS THE MOST SURPRISING THING THAT YOU LEARNED ABOUT HER - OR HER WORLD?
I think the thing I was most surprised at was how much she put up with from Laurence Vail. She must really have wanted to be in thrall to him. And her loyalty to him is very interesting. And to Pegeen. Their work is poor, but she collected and promoted them tirelessly. Well, everyone has an Achilles heel. I wonder, though, if Laurence Vail would have got away with that kind of behaviour today. Just look at some of Peggy's other strong female contemporaries: would they have behaved in the way that they did, today? I think they would have leapt at the greater freedoms Western women enjoy now. Again the interesting thing is the contradictions in Peggy's character which kept her tied to Vail for so long. It may sound a bit crazy, but I think her own selfishness played a part in it. Katharine Kuh, the art connoisseur and writer, summed Peggy up very well when she wrote: 'A supreme masochist, she is as relentlessly honest about herself as she is about her "friends". She leaves us with a picture of a lonely woman, too hard, too hurt, to have retained normal sensitivities.' Katharine Kuh is still with us, by the way, at the time of writing this. She is 109.
As for Peggy's world, I don't think I was aware of how incredibly sexist male artists could be at the time! Were all men that bad? Women painters had a real struggle. It is hugely to her credit (and to the credit of her less-well-known colleague, fellow collector and gallery-owner David Porter) that she promoted women painters so positively when she was in New York.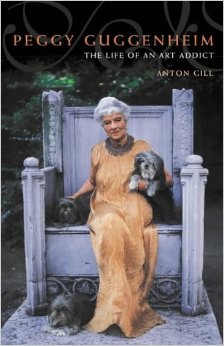 YOU DESCRIBE A MILIEU WHERE SEX AND ART AND MONEY FLOW TOGETHER. WAS THAT JUST TRUE OF THE ART WORLD OF THE TIME, OR DO YOU STILL THINK IT'S TRUE TODAY?
I don't know for sure. Certainly if you look at a lot of the work of, say, Tracey Emin or Sarah Lucas, you might be tempted to see something approaching a sexual obsession; but that's delicately and brilliantly counterbalanced by Sophie Calle's TAKE CARE OF YOURSELF which was for me the high point of the 2007 Venice Biennale. 
I think overall it's less true today. The art market is more of a straight business now, no longer uncharted territory; and taste, trends and prices can be influenced to a extent by  mandarins of the art world like Charles Saatchi and Nicholas Serota (in Britain, at any rate), and Damien Hirst is as much a brand as an artist. Above all though, I don't think the intimacy which existed then exists now. Also things were happening then which were really new, and it may have been more exciting because of that. Robert Hughes once said, 'it's hard to believe just how old modern art is', and one has to pinch oneself when one realises that Duchamp presented his FOUNTAIN in 1917, and that the great, bound-breaking Armory Show in New York was 100 years ago this year. Having said all that, and digressed a bit, this is a question I am not absolutely qualified to answer, as I don't belong to that world. I'm just making what I hope is an intelligent guess. There's certainly still an in-crowd which you see at any New York, London or Paris gallery private view, but that's to be expected; and we must be careful not to put on rose-tinted glasses when we look at the past. Just imagine the kind of stuff a romantic novelist would come up with, faced with the Peggy story! 
JOHN RICHARDSON MOCKED HER HORRIBLY IN 'SACRED MONSTERS' ...
Your mentioning John Richardson's book made me reread what he has to say about Peggy. He has a lot of fun with all the subjects in his book, and he never holds fire. I think what he writes is really entertaining, but he doesn't dig very deep. There are some excellent aperçus, and he had the privilege (which I did not) of knowing her personally, so I'm not in a position to quibble with his take on her, and in any case I think he's largely right. Maybe at times he sacrifices being fair or sympathetic to being stylish. But he's never actually vicious or mean. So - why not? I loved both this book and THE SORCERER'S APPRENTICE, and thanks to your reminder will now reread them both! I owe him a debt of gratitude anyway - he also helped me with my Peggy research.
YOU DO AN INCREDIBLE AMOUNT OF RESEARCH. WHAT IS YOUR METHOD?
Thank you! A lot of the advance gets spent on the research! First of all, I check to see if anyone else out there has had the same idea. I was lucky in that there was only one earlier biography, PEGGY - THE WAYWARD GUGGENHEIM, by Jaqueline Bograd Weld, published in 1986. It's very good, and Weld had access to a number of people, not least Peggy herself, which I didn't have (a lot of them had died by the time I got to the subject); but it has some inaccuracies and - I don't know how to say this without sounding un-gallant - it's a bit light. I wanted to explore Peggy in the context of her world more, and by the time I came to the subject Weld's biography was already 12 years old. So often, especially, spookily, with biographies, nothing happens for years and then two come out at the same time. That's why it's worth checking before embarking. I think there's a lot of complementary stuff in my biography and Weld's, so the two can coexist peacefully! (And in fact yet another biography of Peggy did appear soon after mine - which proves the 'spooky' point!)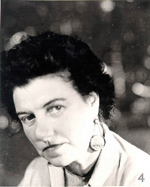 The next job is to make sure you approach people who know the subject and to get them on your side, or at least interested. So I got in touch with the Guggenheim Foundation, who were very helpful indeed, and provided me with contacts, and I took it from there, and, as contacts lead to contacts, the branches grew and I just followed them up and interviewed everyone I could, in Europe and the USA. A lot of travelling. No-one refused me an interview, and people like Philip Rylands who runs the Museum in Venice; Peggy's granddaughter, Karole Vail; and her niece, Barbara Shukman, were especially helpful - but I must have interviewed the better part of 60 or 70 people, and corresponded with more, so my thanks must always go to all of them. The travelling and the interviewing make for hard work, but it's enormously rewarding, along with the exhaustion and the expense and the begged favours along the way. With Peggy, the hardest part was talking about her to people who were hugely interesting in themselves, and some of them shared Katharine Kuh's opinion that 'Peggy was interesting, but then again, not very interesting'!  Louise Bourgeois thought I was wasting her time, for example; but she was still helpful, though maybe without knowing it! From a personal point of view, it's great to meet so many generous and fascinating people, whatever the object of the exercise. And sometimes you actually make new friends. 
Before, during and after that, I am reading as much specialised literature on the period, on the artists involved, on the milieu, as I can - everything I can think of. It's easier now with the Net, but most of my heavy non-fiction was done before it existed, and even now it is sometimes un ami qui vous veut du mal, as it can be inaccurate and shallow. I certainly do a lot of homework on any interviewee before the interview, but that's really a given. Just don't take any shortcuts, take nothing for granted, and verify your sources. Even then there are mistakes and believe me readers haul me over the coals for every last little one of them. It's worst when you unwittingly offend someone personally involved, by an inaccuracy; and that happens too. 
HOW DID YOU GET SO MANY PERSONAL DETAILS?
By heavy-duty research, getting to meet the right people, seeing the right personal papers, leaving no stone unturned!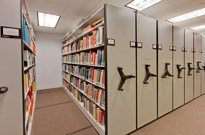 WERE THERE ARCHIVES YOU REALLY WANTED TO GET INTO BUT COULD NOT?
Time and money are always the enemy of any non-fiction writer who's funding himself - there's never enough of either. I do all my own research without any help and that's something I might change if there is a next time. I wish the Guggenheim Foundation Archives had been less daunting, and at the time they were a little confusing to work through. I also wish I could have dug up more on Peggy's accountant; and the slightly murky Mark Rothko business, but I didn't. And don't ask me to elaborate on those! (See next question!)
DO YOU EVER WORRY ABOUT GETTING SUED?
Not as much as John Berendts may have done when he published CITY OF FALLING ANGELS! But, seriously, it can be a problem. A biography of a living or recently-dead person, who has interested friends and relations still alive and ready to kick, needs to be sifted through in manuscript by lawyers to avoid just such an eventuality, and in my experience publishers have been good at getting this done; but I don't think I've ever let something go into print that I couldn't defend. The fact is that sometimes you can't avoid offending or hurting some interested party. Sometimes you're aware of that risk; but never take it unless you feel strongly that not to do so would be at the expense of the truth.
WHEN DID YOU FIRST KNOW THAT YOU WANTED TO BE A WRITER? WAS THERE EVER A TIME WHEN YOU WANTED TO GIVE UP?
Initially, I wanted to go into the theatre. From the age of 14 I was certain of that, and believe me, I tried. First as an actor, then as a director. But maybe I wasn't hungry enough when push came to shove, and to be honest a lot of us who went into the theatre directly from Cambridge University thought the world owed us a living! I still have a bit of shrapnel in me about the theatre - it's like a lost love; but on the other hand after 15 years or so (with stints in TV and radio - in the latter as a soap-opera-producer) I saw that (a) there were people out there who were a whole lot better than I was, and (b) I wasn't prepared to spend my life on the sidelines of the profession. As for writing, maybe you become what you always really were. I wrote a ghastly thriller called DOCTOR DISASTER when I was 12, but I completed the bastard - all 200 pages of it! And I never stopped writing after that. Poetry, plays, features, documentaries, as well as books. As a full-time profession, I sort-of fell into it. After the theatre I went into journalism, and joined the first commercial breakfast TV station in Britain, tv-am, in 1982. I lasted 2 years or so, not very happily. Then I got a break in 1984 with commissions for 2 very different books which provided me with enough money to go freelance, and it was then that I recognised I'd found my niche, and so far I've survived. More of an obstacle race than a career, but so far I've survived! 
As for wanting to give up - never. Not even when I was out of work for three consecutive years and starting to drink like a fish. The former may happen again; the latter (DV) never!
IS THERE ONE AUTHOR OR TEACHER ABOVE ALL OTHERS WHO INSPIRED YOU?
It's hard to name one: I admire certain writers for their literary prowess, others for their ability to go on working in the greatest extremes of adversity. I think JANE EYRE is one of the world's best novels, but it's counterbalanced by EMMA and PRIDE AND PREJUDICE. My heroes (if I can call them that) are Cervantes and Solzhenitsyn, and Victor Hugo. A weird mixture, but different qualities appeal equally. And I haven't even mentioned Tolstoy; and Shakespeare's a given. The list could go on and on. I recently read John Cheever's short stories - he is a total master of that art, and I haven't read anyone (except Chekhov) to touch him. On  totally different tack, I admire writers who use the medium of the thriller to get real truths about human nature across; and here I'd put Patricia Highsmith and Raymond Chandler at the top of the list - and Simenon at his best, though I find he hasn't stood the test of time and social change quite as well. And I can't leave this without mentioning Walter B. Gibson, who wrote something like 300 SHADOW novels - pouring them out at 10,000 words a day! You've got to admire that! And he lived to be 89!
As for teachers - that's easy. My English master at school, David Ballance; and my director of studies at Cambridge, John Northam. Predictable, eh?! 
YOU'VE NOW WRITTEN MORE THAN THIRTY BOOKS. ANY ADVICE, ESPECIALLY FOR NON-FICTION WRITERS?
By now I think it's closer to 40, if you count everything, in nearly 30 years in the saddle. But the amount doesn't count, it's what makes an impact. As for advice: check no-one else is on your turf, make sure you get an advance which is realistic enough to cover your research costs, make sure you really want to do the job because it'll be at least 2 or 3 years of your life if not more, make sure the research material is out there and available, and that you've got something new to say about the subject. If you write to people for help, enclose an SAE for their reply. If you meet them, take them a bottle of wine. Don't jump on any bandwagons. Do it because you believe in it. And all this doubled if you're doing the work on spec. And if you can, make sure you have a good agent and a good accountant! As a general rule, if you want to earn your living by your pen, you must be prepared to be realistic and opportunistic. As (I think) Dr Johnson said, 'we who live to write, must write to live'. But there are no rules: every writer makes her or his own. Specialisation is a faster route to recognition than writing on every topic under the sun, though you may find that a bit like an actor finds type-casting. It depends on who you are.
WHERE DO YOU WRITE?
Since 1986, in the last 4 places I've lived, I've had my own office, usually a co-opted spare bedroom, and that's where I work. I always call it an office - never a study or - for God's sake! - a den! But I don't think where is as important as what. I'd hate to write in a public place or in the open air, but that's about it. Sometimes - and this is a real trade secret - I'll put on a suit and tie to write. Makes me feel (don't ask why) more efficient.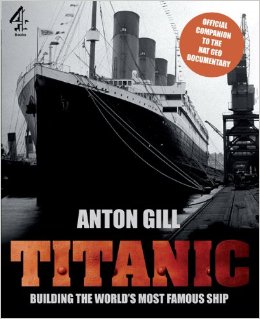 HOW DO YOU SELECT A TOPIC?
Sometimes one is suggested to me, and then, if I like it and/or think I'm up to it, I do it. One of the toughest recently was about the building of the TITANIC. For that, I had to learn about marine engineering and architecture just to be able to understand the books I needed to read in order to write my book! Otherwise, if it's my idea, it may come by chance, or it'll have been simmering in the back of my mind for a while. Sometimes one idea arises from another. The main thing is to be absolutely sure it's lodged in one's mind and taken root. If it won't go away, then I do it. I do keep press cuttings of stories which have caught my attention, friends occasionally put an idea my way, or the process may be triggered by something seen on television, or read in a book. The trick is to keep one's eyes and ears open, and to be open to everything. But I don't specialise - which is partly choice, and partly fate.
OF ALL YOUR BOOKS, WHICH IS YOUR FAVOURITE - AND WHY?
Once again, it's hard to name one. Different things appeal equally for different reasons. The book I'm proudest of is THE JOURNEY BACK FROM HELL, a study of how survivors of the Nazi concentration camps put their lives back together after liberation. Work on that brought me into contact with some of the most extraordinary and courageous people I have ever met. My personal favourite work of non-fiction is THE DEVIL'S MARINER - a life of the British pirate and explorer, William Dampier. He's not generally well-known, but ask any professional mariner about him and they'll go wild with enthusiasm. I love his adventurous life, and I mourn the fact that history has ignored him: after all, he was the first Englishman to land on Australia - 70 years before Cook and without his advantages; and he was a pioneer navigator and naturalist whose discoveries were of fundamental importance. In terms of fiction, I'm not unhappy with my latest history-mystery, CITY OF GOLD, either - though that'll sound like a shameless plug!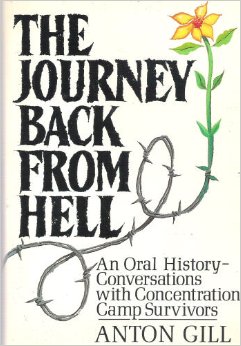 WHAT ARE YOU WORKING ON NOW?
Well, there may be sequels to CITY OF GOLD, and THE ACCURSED - which I wrote under the pseudonym of Antony Cutler (an anglicisation of the name on my birth certificate, which is Anton Messerschmitt). Those two books came out this year, on the same day, 20 June. CITY OF GOLD is a sequel to THE SACRED SCROLL, which appeared with Penguin last year. THE ACCURSED is a horror story set in Nero's Rome. So plenty of scope there. But I have two other irons in the fire, both works of fiction, and if I ever get the chance I'd like to write a life of Margaret Cavendish, Duchess of Newcastle (1623-1673), who argued her corner fiercely with the Royal Society and who wrote what is probably the first work of sci-fi ever (unless you count UTOPIA); though naturally she's been 'done' already! 
--
About Anton Gill
 Educated at Cambridge, Anton Gill's work includes both fiction and non-fiction, where his special field is contemporary European history, including The Journey Back from Hell, An Honourable Defeat, and Berlin to Bucharest. In fiction, he has written a series of Egyptian Mysteries, featuring the world's first private eye, the scribe, Huy, which have been published worldwide. More recently, he published The Sacred Scroll, a history-mystery, with Penguin. He is also the author of two biographies, on William Dampier, and Peggy Guggenheim. His most recent titles are the novels: City of Gold (Penguin) and The Accursed' (Piatkus). He also publishes under three pseudonyms: Oliver Bowden, Antony Cutler and Ray Evans.[2] The first is the most recent of these. He wrote Assassin's Creed: Renaissance, Assassin's Creed: Brotherhood, Assassin's Creed: The Secret Crusade, Assassin's Creed: Forsaken and Assassin's Creed: Revelations under the name of Oliver Bowden.