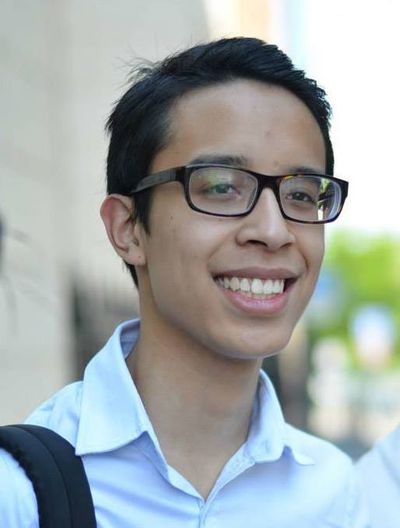 When I heard about a French high school student who blogged about economics  and was trying to find a way to leave France to study at an American university, I was intrigued. There has been a lot of talk about young people wanting to leave France, but few do it. Who was this young man? And what was inspiring his initiative? On the eve of the "bac", Jacqueline Leahy sat down with Kilian Tep to find out. - LZ
 ___
A profile of Kilian Tep, young French blogger and future expat, by Jacqueline Leahy.

"Writing articles began with school," says Kilian Tep, 18, a French high school student who runs two blogs, Opiniovox and Bud of Thoughts.
When I first meet Kilian, a student at the Albert de Mun lycee in Nogent sur Marne, he is preparing to take the baccalaureate or 'bac', France's nationwide high school leaving exam. Of the three options in France, science (S), literature (L) and economics (ES), Kilian chose economics.
Which is why he created Opiniovox.

 "The French system teaches its pupils a lot of very interesting things about economics," says Kilian, "however, this system is not based on interaction with its pupils. There was absolutely no way I could talk with the teacher about a different point of view that I studied on my own. After three years studying economics in high school, I feel that I learned only to get good grades, not to understand how the world works. That frustrated me so I created a blog dealing with politics, economics, and social issues. When something catches my attention (and when I have time), I publish an article to express my own point of view."
His second blog, Bud of Thoughts, which he co-manages with his friend Constant Méheut, is broader with diverse content by varying authors. Plugging into a wide-ranging network of other blogs, Kilian and Constant select the best articles and re-publish these articles on Bud of Thoughts.
"We noticed that many of our friends had created blogs on their various passions. We created Bud of Thoughts to gather all those passions in one website for a wide diversity of topics."
The idea is to give a better visibility to every contributor.

"We believe that putting different topics side by side favors cultural openness. BOT wants to play the role of relay: to transmit passions and to open the unknown."
Expression of opinion and debate are not something the French education system encourages.  Few French lycées have student-run school newspapers or radio stations or debate teams. What is taken for granted in a US high school is exceptional and potentially controversial in France.
So Kilian found a debate club outside of school.
 "I took part in public speaking contests and I participated in the activities of an association called Aequivoxwhich aims to make people more critical towards political speeches. They regularly give conferences about the way politicians debate and build up their speeches."
For Kilian, rhetoric, and the ability to debate ideas clearly, is essential to democracy.
"Nowadays, people are not convinced by ideas but by the way a politician conveys their ideas. That is very dangerous, especially in terms of economics. Because of rhetoric, people are vulnerable to demagogues (as we can see with the rise of populism)."
Kilian wants to leave France.
 "The first purpose of education is to make sure every child has the same chances to succeed, no matter his or her family background," says Kilian. "The second purpose of education to me is to stir the creativity of the children. The French system has failed to live up to my ideas of what education should be because it fulfils neither of these purposes. At first sight, it might appear as a meritocracy, but [it's] not at all. The educative program is very challenging but it mainly favors children belonging to wealthy backgrounds because their parents are cultured which helps theirs kid at school."
 What are Kilian's hopes?
"What drew me to the US university system is the fact that in many US colleges, lessons are based on interaction and exchanges of ideas. In most French universities, teachers solely talk about their own points of view and usually don't take into account students' own ideas. US colleges also have convenient conditions for innovation and creating new ideas: as opposed to the French university system, all the fields of study are gathered. For instance, Facebook was created because the business students of Harvard met the computer student of Harvard. What I'm basically looking for is a place that would favor a synergy of ideas."
With up to a quarter of French youth unemployed in 2012, French youth unemployment is at record highs. Articles in The New York Times and elsewhere have advised the young to "Get Out."

 But there are many barriers. To  (successfully) apply to a US school, a French student must pass the TOEFL, go through the US application process, which includes building a resume, and writing a college essay in English. All academic documents (transcripts, mark sheets, degree certificates, diplomas, letters of recommendation, examination results) from institutions outside the U.S. must be officially translated and certified by the issuing academic institution. A key must be provided to explain differences in the grading systems. US colleges will not accept photocopies of any of these documents: all of the original documents must be mailed. This means countless sheets of paper, (most likely) countless emails and phone conversations with admissions staff in the USA.
 Most international students studying in the US come from China, India, South Korea and Saudi Arabia, with approx. 194,000 students coming from China alone. Out of 764, 495 foreign students enrolled in US universities in 2012, only 8,232 or 1.7% came from France. But this is a 22% increase from 2011. According to the Embassy of France in Washington, the number of French students enrolled at US universities is at a record high and only expected to increase.
Cost remains a substantial obstacle.
Outstanding student debt has topped 1 trillion in the USA, where university can cost up to $250,000. On average, university students in the class of 2011 found themselves with $26,600 in debt. And federal aid, through FAFSA, is generally not available for foreigners.
By contrast, higher education in France seems like a bargain. Public universities cost only a few hundred euros per year. The flip side, however, is that they tend to offer poor employment prospects. Private institutes, which are more respected by employers, generally cost about 5-6000 euros per year. Elite schools (grandes écoles) range widely in cost and can be entirely free of charge for poorer students, but acceptance rates are low, with less than 10% of applicants admitted after the required one to two years of arduous preparatory studies ("prepas"). Prepas may or may not cost money, but during prepas the student must be entirely supported financially by parents. Prepas studies are too intensive to allow time for employment.
Given all the obstacles, why study abroad?
"Perhaps if I hadn't had a family who urged me to attend great colleges and get good grades, I would never have had the ambition of doing so. The French system is a disincentive to creativity and confidence…French pupils only learn about solutions that don't work, especially in economics; and the grading system in High School is very tough and severe, which discourages many pupils. I believe the worldwide famous French pessimism is merely a reflection of the French educative system. Most young French students don't believe in the future anymore."
"I think a French student could gain open-mindedness, new perspectives and new way of thinking from studying abroad," says Kilian. "However, France has difficulties changing its system; it is a pity because it urges many French people who went abroad to stay abroad. After university, I don't know if I will return to France. It depends on whether or not they change their way of thinking which I deem outdated and unsuitable to tackling our current issues."
Kilian's frankness about potentially leaving France is striking. As a first generation immigrant, he faces the realities of emigration daily.
In the 1970s when the Khmer Rouge seized power, Killian's parents immigrated from Cambodia to France. "My parents are both Cambodian," says Kilian. "My mother fled the country when the General Lon Nol attempted to topple the King Sihanouk. There was bombing at that time so she and the rest of her family realized that they had to leave very quickly. My father, however, had left a year before that event and therefore never knew war. Many of my aunts, uncles and cousins didn't have the chance my mother had. I never knew most of my uncles and aunts from my father's side who were killed during the Communist era. For instance, my uncle had to bury one of his siblings himself. From my mother's side, many were brought to concentration camps, some were even tortured, and others had to hide in the woods from the Khmer Rouge army."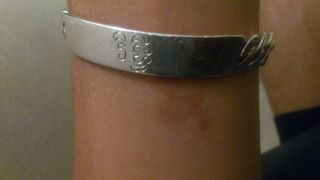 Kilian is glad to talk about this period in Cambodian history, which remains largely unknown. "My family's story is the main reason why I got very interested in the Khmer Rouge era; I read books on my own to know more about it. When the bombing started, [my grandmother] was in Japan. She couldn't go back legally to Cambodia because she didn't want to take the risk not [being able to] leave the Cambodia. So as to keep her Japanese visa, she took a plane to Thailand and crossed the border illegally, hiring drivers and giving bribes to the border patrol. Then she went back to Phnom Penh (the capital of Cambodia, where my family used to live), put my mother and her siblings in the plane and then returned to Thailand the same way she came into Cambodia." Kilian wants to help Cambodia. "I still don't know how since the political situation is very tense there but I have many years to find out."
Kilian family are well-educated, driven people. "My grandmother makes me very proud not only for her courage but also by her professional achievements. She is very gifted in business, speaks fluently more than 5 languages, and was even named best manager of the Asia Pacific firm of the multinational Ernst & Young in 2011. She's a real model to me." Kilian's family history, in particular his esteem for his grandmother, explains his vision of life as lacking national boundaries. And with a cousin who studied at Columbia University in New York, his dream is not out of his reach.
 And after university? What then?
 "I am…very interested in education. There is indeed a great relation between injustices of the educational system and social injustices like poverty and racism. Delinquency usually occurs because of school failure. I believe to change the educative system is to change the founding principles of a society. So I will probably have to consider enter politics if I want to achieve my goal and change the paradigms of a society. I see college as a way to consolidate my ideas, meet new people who feel the same way as me, and of course to get a good degree since I won't be only judged for my ideas but also for the college I attended, unfortunately."
 In the meantime, Kilian speaks of Bud of Thoughts with entrepreneurial pride. "When we receive positive comments and support, [and/or] have many views on our blogs, we always feel very happy. We consider BOT as a first enterprise experience; it is quite an adventure! We are beginning to harvest the fruits of our endeavors, I hope this will continue! It might look naïve," says Kilian, "but my overall objective is to change the world."
___
Kilian Tep was born in 1995 in France. His family left Cambodia in the 70s to flee war. He is currently studying at the American University of Paris to prepare his applications for American colleges. He wants to study International relations and Public Affairs and hopes to be accepted in his top college choices.

Jacqueline Leahy has been published in Portland Magazine, The Portland Phoenix, Flash Fiction World, and the Smith College Sophian. After working with PWN this summer, she will complete her undergraduate studies in English Language and Literature and Philosophy at Smith College.
See also:
"The Best Hope for France's Young? Get Out" by Felix Marquardt in the New York Times
Le Monde's article by Olivier Rollo with tips for studying abroad (in French) Partir étudier à l'étranger : dix conseils pour réussir son séjour