Interview by Dominique Godrèche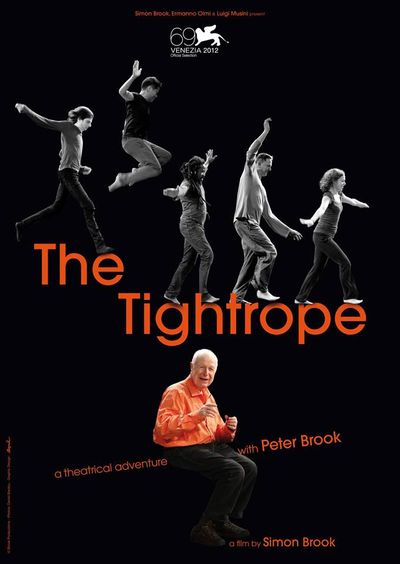 Simon Brook's documentary, "The Tightrope"  ("Sur un fil") reveals, for the first time ever, the experimental - and confidential - rehearsal methods of the legendary theatre director Peter Brook, Simon's father.

Shot with five hidden cameras, this film offers a unique in-depth look at Peter Brook's theatrical and philosophical approach. At the age of 87, Peter Brook finally agreed to discuss the fundamentals of his work during a ten day workshop set up especially for the making of "The Tightrope". 
___
Simon Brook talks with Dominique Godrèche
a Paris Writers News interview

Dominique Godrèche: Is the idea of this movie related to your previous documentary, "Brook by Brook", an intimate portrait of your father?  
Simon Brook: Yes…After having realized "Brook by Brook", I thought it would be interesting to do more about his work, and spoke to Peter about it. But he refused the rehearsals to be filmed; after a few years, and a lot of refusals, he said, "let's shoot one day, with a few actors, practicing the tightrope!"  So one year later, we had forty people, five cameras, and a set.  But he was actually thinking of a 15 mn film!
The film focuses on the exercise of  "the tightrope", a theatrical practice consisting in keeping one's direction, basically a lesson on how to keep one's balance: an issue that can also be applied to life?
Absolutely. People often see theater as a reflection of life:  the tightrope demands the actors to be totally alive, with a clear destination, living in the present, but heading to the future without falling.
So much like life: as human beings, we have to walk as we can.
 Why did you, among all the exercises Peter Brook teaches, choose that one?
Well, this extremely difficult exercise involves the actor not to fall, and to remain present in the moment: so it does not allow any room for error. And you can see if someone is boring, or unbelievable: thus it explains what it means to practice theater. I also chose it for its visual quality, as it allows the audience to participate in the unfolding of the exercise. It is an immersive experience.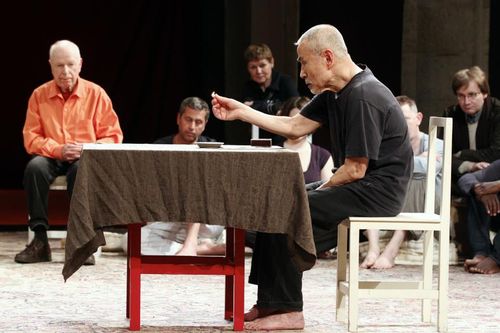 The Tightrope, fundamentally, is a matter of life and death, as you have to find a balance not to fall, but it also allows the evaluation of an actor, through the intensity of his presence: is that a conception of theatre similar to Antonin Artaud's vision, "le Theatre de la Cruauté",* an approach to acting as a total and dramatic involvement, commitment?
Yes: good theatre is a shared experience where the audience is changed. But then, making a film about it is not very interesting. Thus the challenge was: how can I make an immersive film, where you are not just watching an actor jumping around, but allowing the spectator to experience what an actor really goes through?
 So, was this rehearsal work secret until today?
It was not, as such, "a secret", but it did happen behind closed doors, as the presence of people would affect the outcome of what Peter is doing: that is why it had never been seen before.
 Did you experience any specific difficulties during the shooting?
It has been a very difficult film, bringing actors, musicians from all over the world, to create this atmosphere, with five hidden cameras. The logistics were complex, the real difficulty being the fact that the film is based on improvisation. So when the partners would ask: "what is the film about?" I would just answer, "improvisation"… And for the making of the film, the cameramen had to keep a high level of concentration, as no one knew what was going to happen, like in the tightrope practice: nothing is done a second time, or rearranged.
 The "Tightrope" is a condensate of your father's teaching. How did he react to the movie?
He was very happy with it, as it expresses his approach of theater, and life. And then, he is also happy, because when people ask him, "What goes on during the rehearsals?"  He can now answer:  "watch the movie!"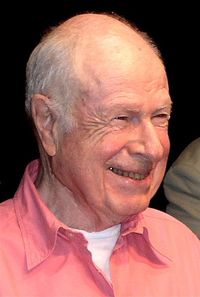 Peter Stephen Paul Brookwas born in London on 21 March 1925 and was educated at Oxford. World famous for his pioneering work in the theatre, in a spectacular career that encompassed more than half of the 20th century,  Brook made his debut in the British cinema with an adaptation of John Gay's satirical The Beggars Opera (1953), with Laurence Olivier as the highwayman MacHeath. Brook's next British film, Lord of the Flies (1963), was an adaptation of William Golding's classic literary parable on the descent of society.
Two of Brook's most famous theatrical productions for the Royal Shakespeare Company in the '60s, The Marat-Sade by German modernist Peter Weiss and Shakespeare's King Lear, were made into films. Brook also directed two drama documentaries in Britain: Tell me Lies (1968), about British anti-Vietnam War sentiment in the late '60s, and Meetings with Remarkable Men (1979), the story of Gurdjieff, an Asian mystic. Since the completion of the latter film in 1979, Brook has continued his filmmaking career in France.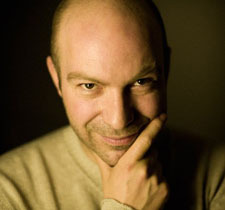 Simon Brook : Born in London and was educated in Paris and London. He started working as a runner at Pinewood at the age of twelve on various film productions. After training for a year as an actor at the Drama Center, he moved to Paris where he worked as Company Manager for the European tours of the Dave Brubeck Quartet, Murray Luis Dance Company and Pina Bausch.
As an assistant director, he was worked with academy Award winning director Zbigniew Rybczinsky, Phil Kaufman on UNBEARABLE LIGHTNESS OF BEING and Marek Kanievska amongst many others. Since 1991 he has been directing documentaries and fiction. His films have been selected at numerous festivals worldwide, such as AFI/Silverdocs, FIPA, Venice, Telluride, Brussels, Sao Paolo. Simon Brook is a member of the British Academy of Film and Television Arts and the Director's Guild of Great Britain.
 Dominique Godrèche is a French anthropologist, writer, freelance journalist, author of Santana, and contributor to various medias in France, and Europe. Born in Paris, she studied in India, Mexico, and New Mexico, where she specialized in Native American and Hispanic cultures, attending anthropology and psychology  at the University of Paris, and at Ehess. (Ecole des Hautes Etudes en Sciences Sociales de Paris). She is a laureate of the Prix de la Villa Medicis Hors les Murs en littérature 1933, for her essay on Native American storytelling, and the Prix spécial de la Fondation pour l'Enfance de Paris, for her research on Native American and Hispanic acculturation and youth in the American Southwest. Trained in semiology, she keeps a regular chronicle on movie and TV productions, with contributions  for Télérama, le Monde Diplomatique, les Cahiers du cinéma, le Film Français, and Libération. See also her interview in French "Les Brook s'en vont en paix" for Libération and Télérama.  
About The Tightrope: Synopsis: "How does one make theater real? It is so easy to fall into tragedy or comedy. What is important above all is to be on this strict razor edge of the tightrope..." For the very first time in 40 years, Peter Brook, one of the major directors of contemporary theater, has agreed to raise the curtain and allow his son Simon Brook to film behind the scenes and to reveal the secrets of his approach. This unique and personal film takes us beyond the intimacy of a workshop, into a philosophical experience, on a tightrope. [Synopsis courtesy of Venice Film Festival] Director: Simon Brook, Writer: Simon Brook, Peter Brook, Cast: Yoshi Oida, Peter Brook, Shantala Shivalingappa, Marcello Magni
 https://www.facebook.com/TheTightrope
 ___
* Antonin Artaud "Le Theatre et son Double". Editions Gallimard 1964
 Le Theâtre de la Cruauté
 "Une idée du theâtre s'est perdue….
Nous avons besoin avant tout d'un theâtre qui nous réveille: nerfs et coeur…La longue habitude des spectacles de distraction nous a fait oublier l'idée d'un theâtre grave…
Tout ce qui agit est une cruauté. C'est sur cette idée d'action poussée à bout, et extrême, que le theâtre doit se renouveler."