Paris glows richly under a brilliant summer sun. Gorgeous museums, unforgetable walks and incredible meals beckon.   A moveable feast, it truly is. Enjoy - Paris deserves its reputation as the world's most beautiful city...
 Yet is it also a place of tried and tested scams on tourists - and not all by visiting gangs of thieves either!
Here are three of the most popular tricks that are played on Paris visitors - and how to avoid them.
1) Shortchanging the tourist
The scam: So simple. You give the waiter, butcher, baker, shopkeeper (and otherwise upstanding French merchant) a fifty and he/she gives you change for a twenty. Your loss: thirty euros. Not the end of the world, but irritating none the less. And so avoidable.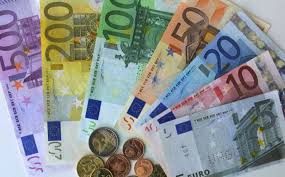 The solution: Wait for ALL your change. The scammer counts on your being occupied, not understanding French and/or trusting him to return the appropriate amount. Usually if you just stand there smiling, the extra bills will magically appear. If the waiter turns away as if to go, remind him you are waiting for your change. Silly me! he is likely to say. My mistake! No reason to get excited. If you count your change and do not leave until you have received all of it, there will be no problem whatsoever. 
 (And, if they try it, don't take it personally and let it ruin your stay. For reasons that remain a mystery, even the best, most reliable Paris commerçants will occasionally cede to the temptation to shortchange someone who is not a regular customer - NEVER a regular customer.)
 2) The fake deaf-mute petition
The scam: A Rom favorite. A sweet looking gypsy girl approaches with a smile asking you to sign a petition in favor of deaf-mutes. While you are occupied, her child colleagues pickpocket or otherwise rob you. This has been captured on film, documented in the press and observed and commented on by most reputable Paris bloggers. They used to hang out in front of the Comédie Française and rob kind-hearted tourists, one after another, all day long. After a strike by Louvre workers and a much publicized trial of a Rom human slave trafficker in children who were forced to steal, they briefly became less visible. However yesterday Rom girls were back at work collecting signatures and robbing tourists between Les Halles and the Pompidou Center, so be careful!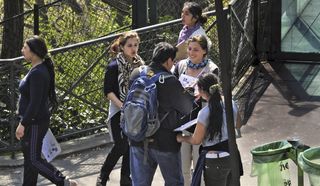 The solution: NEVER sign petitions in Paris. And if you see Rom girls with clipboards, check your wallet, put your arm over your purse and remove your backpack and carry it in your hand. On the metro, a number of children travelling together unaccompanied by an adult should increase your watchfulness. Likewise when withdrawing cash. The scam depends on their ability to distract you. If you are attentive, you will be fine.  
 3) Cell-phone theft.
Every kind of criminal seems to have gotten into the act on this one, and Paris is no different from other cities in this respect. However, as the number one tourist destination in the world, its bounty is apparently irresistable.  Some thefts are with violence, but most are the result of a brief window of opportunity in which the cell phone is simply grabbed and run off with.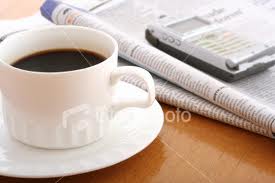 The solution: Be aware that waving an i-phone around is like flapping a $500 bill.  Don't leave it lying on a cafe table (you'd be astounded how many people do this!) or flash it in potentially risky places.  Paris RATP buses actually carry signs warning people not to flash their phones on public transportatin because so many have been stolen. The same goes for nice cameras and ipads (your Kobo is probably safe).  If you treat your expensive electronic devices the way you would cash, discretely and modestly,  you should be fine.
___
 Another, trickier issue is burglary.  Three of my close (French) neighbors in Val de Marne have been burgled so far this summer. Two were actually in their home when the thief entered, the third was out. In all three cases, the police didn't even bother to collect evidence or take fingerprints. They simply told the victims that home robberies are exploding and they are helpless to stop it. Their best advice is to let them know if you are going to be out of town so they can patrol more often - but this does not help tourists. Always lock your door. If there is a safe in your hotel, use it. And in general, don't leave valuables in your room. If you can, travel without valuables...