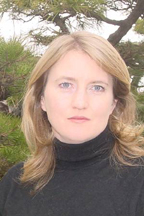 Suzanne Kamata is the author of the novel Losing Kei and editor of the anthologies The Broken Bridge: Fiction from Expatriates in Literary Japan, and Love You to Pieces: Creative Writers on Raising a Child with Special Needs (Beacon Press, May 2008), as well as the literary journal Yomimono.  Her second novel, Gadget Girl: The Art of Being Invisible,  won the Grand Prize at the 2013 Paris Book Festival.  She now lives and writes in Japan.
A Paris Writers News Interview with Susanne Kamata by Jacqueline Leahy.
___
Jacqueline Leahy: How did you end up in Japan?
Susanne Kamata: I first came to Japan on a one-year government-sponsored program to assist English teachers in Japanese public schools. I renewed my contract for a second year, during which I met the man who would become my husband. The rest, as they say, is history. 
 JL: You've written extensively on what it is like to live within another culture. What have you learned about living abroad, and why do you think that living in another culture is something that needs to be written about?
 SK: One reason I write about living in Japan as an expat is because it's what I know. It's my life!  I did a lot of reading to prepare myself for living in Japan, but I didn't come across too many accounts by long-term residents. At first, I wanted to share my perspective as a foreign woman married into a Japanese family, living in rural Japan. I thought there was a gap there that I could begin to fill. Now, I feel more broadly that it's good for us to know about people of other cultures, good for readers to understand other points of view, even if they never leave their armchairs. Through living in another culture, or even just reading about other cultures, we can get a better sense of our common humanity. And we can become better aware of what offends others in cross-cultural situations.
 JL: You are fluent not just in French and Japanese - but Japanese sign language. Do you think that learning a non-verbal language has changed your perspective on writing?
 SK: My daughter is deaf and attends the School for the Deaf in Tokushima. I don't know that sign language per se has changed my perspective, but having a daughter with multiple disabilities (she also has cerebral palsy and uses a wheelchair) has influenced what I write about. My work-in-progress is a mother/daughter-with-disabilities travel memoir.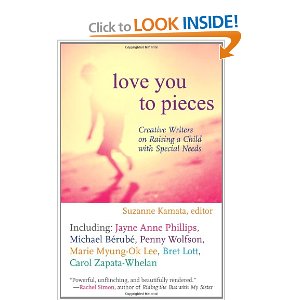 JL: How does what you write relate to your personal experiences?
 SK: I sometimes use personal experiences as a spark for the stories and novels that I write, and I also write personal essays, which are directly based upon my life. But I'm also inspired by things that other people tell me, articles in newspapers and online, and by images.
JL: How do you think motherhood impacts writing? Does it change your perspective as a writer?
 SK: I have fourteen-year-old twins. Since they were born, I've written about motherhood a lot. I've been fascinated by how styles of mothering vary between cultures, and each phase of motherhood brings about new issues that I'm eager to explore in my writing.  Motherhood has affected my writing in more practical ways, as well. I've had to learn to be less precious about when and where I write. Instead of lounging around waiting for inspiration, I've learned to throw myself at the page in the odd ten or fifteen free minutes that I find in a day.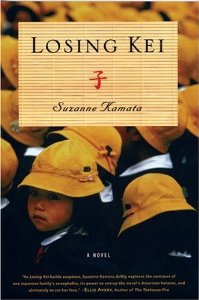 JL: What inspires you most? What topics do you hope to explore from here?
 SK: Motherhood and cultural differences are still very inspiring, and I think they will continue to be. I'm very interested in issues related to diversity - disability, race. I'd also like to write a novel involving animals.  And I'd like to try writing a historical novel.
 JL: What fascinates you about France and when did your fascination begin?
 SK: I started studying French in seventh grade because my mother said it was a beautiful language. Plus, my brother was studying German and I didn't want to copy him. Later, my interest in France blossomed alongside my interest in literature. (I majored in English and minored in French in college.) I loved reading about Hemingway and Fitzgerald living and writing in Paris and the Riviera, and I imagined myself doing the same. 
 JL: What can you say about how the Japanese regard French culture?
 SK: I think that the Japanese are infatuated with France. I never noticed till recently, but the Eiffel Tower is everywhere in Japan. It's a motif on chopsticks, bags, handkerchiefs, surgical masks - everywhere! Recently the Japanese chain clothing store started selling T-shirts with a Laduree macaron motif! For the Japanese, French culture is sophisticated and enviable.
 JL: What advice can you give to travelers who want to write about cultural differences?
 SK: Make it personal. Most of the world has been trampled over by this point. Much ink has been spilled on Paris and Tokyo, for example. Pay attention. Look for details that no one else has noticed, or set your writing at a very specific moment in history. Write about interesting people that you meet. I think you can learn a lot by sitting down and drinking a cup of coffee with a person from another culture. Or maybe even just by standing in line for the train or bus. 
JL: Your novel  Gadget Girl: The Art of Being Invisible won the 2013 Paris Book Festival Contest. How did you hear about it?
SK: A book I read and enjoyed  - Girl, Unmoored by Jennifer Gooch Hummer - was the winner in the young adult category last year. I looked up the prize and decided to enter. A trip to Paris sounded like a fabulous prize!
 JL: What's Gadget girl about?
 SK: A fourteen year old biracial girl with cerebral palsy, who is an aspiring manga artist, goes to Paris with her sculptor mother, where she finds out the truth about the father she's never met. There's also a bit of romance and a side trip to Lourdes.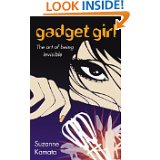 JL: Do you have a favorite place to visit in Paris? To write?
 SK: I visited Paris a couple of times when I was in college, and again shortly after I came to Japan. My most recent trip was in March, when my daughter and I made a visit. It's hard to name a favorite place. This past spring, we stayed in a hotel with a view of the Eiffel Tower. My daughter wrote at the desk, with the Eiffel Tower sparkling outside, and I wrote while sitting in a chair in front of the window. It was very special.
  JL: Why do you write? Do you have a process?
 SK: I've written since childhood. I always wanted to be a writer, and it seems a very natural way to process events. I write because it's fun and challenging, and it's a way to increase empathy in the world.
For fiction, I tend to start with a rough idea of where I want to go. I'm very slow. I've tried outlining before, and I guess that works okay, but at heart, I'm a pantser.
 JL: Are you part of a writing community in Japan? How do you share your work - and with whom?
 SK: I belong to SCBWI-Tokyo (The Society of Children's Book Writers and Illustrators). We have an online critique group and listserv. I also belong to a listserv of foreign women writers who live or lived in Japan. And over the years I've met many writers at conferences and workshops with whom I still keep in touch and share work. My freshman year college roommate is a writer, and still a close friend. I send her just about everything I write.  I mostly get feedback via the Internet, but I try to attend at least a couple in-person events every year.
 JL: How did you find your publishers?
 SK: I've found my publishers in various ways. I started out publishing stories in literary journals and magazines, and I still do. An agent came across a story I'd published and asked if she could represent me. The story in question was actually part of a novel-in-progress (Losing Kei), which she managed to sell. It was published by Leapfrog Press. It was a small press, so I was included in much of the process. I was consulted about the cover, for example. I helped with getting blurbs and reviews.
 The process varies from publisher to publisher, and, for me, from book to book. I've now published seven books and the process has been different for each one. For my anthologies, I sent a query and a proposal.
JL: What advice would you give to writers just starting out?
 SK: Take your time. I think every aspiring writer is in a hurry to get published, but once your work is out there, you're at the mercy of the public. I also believe that good work will always find a home, even if it's not right away. There are always new publishers popping up, new developments and trends.
 I'd also recommend that writers form alliances and support other writers. We're all in this together. It doesn't have to be a competition. Most people read more than one book.
 JL: Lastly, are there any writers' mantras that you live by?
 SK: Don't give up!  There's always a point, when I'm working on a novel, when I have doubts about the whole thing and wonder whether I should give up. I've learned to keep push on through the doubt and keep going. It's part of the process.
___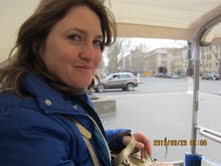 Suzanne Kamata was born and raised in Grand Haven, Michigan. She is most recently from Lexington, South Carolina, and now lives in Tokushima Prefecture, Japan with her husband and two children.
Her short stories, essays, articles and book reviews have appeared in over 100 publications including New York Stories, Calyx, Crab Orchard Review, Pleiades, Kyoto Journal, The Utne Reader, The Japan Times, Brain, Child, Skirt!, Ladybug and Cicada. Her work also appears in the anthologies Yaponesia, The Beacon Best of 1999, It's a Boy, It's a Girl, Literary Mama: Reading for the Maternally Inclined, Not What I Expected and Summer Shorts. Formerly fiction editor of Being A Broad, a magazine for foreign women living in Japan, she now serves as fiction editor for the popular e-zine Literary Mama, and edits and publishes the literary magazine Yomimono. Her work has been nominated for the Pushcart Prize five times, and received a special mention in 2006. She is also a two-time winner of the All Nippon Airways/​Wingspan Fiction Contest.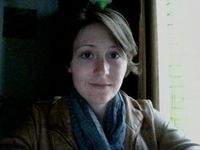 Jacqueline Leahy has been published in Portland Magazine, The Portland Phoenix, Flash Fiction World, and the Smith College Sophian. After working with PWN this summer, she will complete her undergraduate studies in English Language and Literature and Philosophy at Smith College.