"The Last Five Years" will be performed June 27, 28 (19h) July 6, 9, 10, 11, 2013 (21h) AT  L'Auguste Theater. 6, impasse Lamier, 75011 Paris 
Reservations: 01.48.78.06.68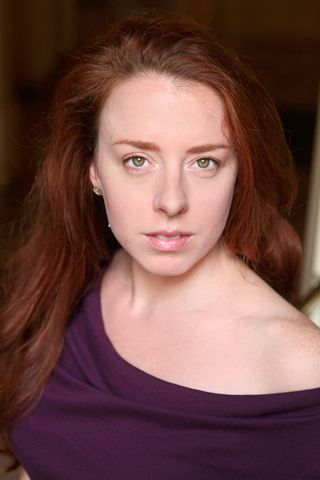 Interview with Miranda Crispin by Jacqueline Leahy

The first time I meet Miranda Crispin, she, her Last Five Years co-star Jonathan Wagner and their publicist are in a crowded restaurant. Cordial, energetic, and in demand, I get only a moment of their time before the two are whisked away.
 Miranda Crispin is a world traveler, an actor, director, singer, teacher and language enthusiast. With a Masters degree in Music Theatre/Opera Performance from Arizona State University, and a B.F.A. from Illinois Wesleyan University, she studied French language at the Sorbonne and has served as an American Ambassadorial Scholar to France from the Arizona State University Insitute for the Arts. Currently teaching at the American Conservatory L'Ecole Koenig, Miranda is the star of director Stephane Ly-Cuong's staging of 'The Last Five Years' and vocal director of Ly-Cuong's production of 'Edges,' both set to premiere at Paris' L'Auguste Theatre. 
 Interviewing Miranda, I get to continue the conversations we started, learning more about The Last Five Years, performing in a multicultural, multilingual environment, and the striking, even baffling, phenomenon of a Broadway play in Paris. A Paris Writers News Interview by Jacqueline Leahy.

____

Jacqueline Leahy:  Is there a large Parisian audience for American musical theater?
Miranda Crispin: The audience seems to be growing. When I first came to Paris in 1999, American musical theatre definitely wasn't big on the scene. I think Hunchback of Notre Dame might have been out and Les 10 Commandements was coming in early 2000, but those were both original French musicals and in French. The past few years, there have been some large, successful productions of American musical theatre by Stage Entertainment (Mamma Mia, Sister Act, and The Lion King), and the newest director at the Theatre du Chatelet has been programming musicals on every recent season, playing American musicals in the original English. AMTLIVE is the first company in town, as far as we know to be programming these more intimate, Off-Broadway genre works. When we started with cabaret concerts last year, we weren't sure what the reception would be, but we've had full houses and supportive audiences at every concert we've done and the same is true for the first two productions of EDGES, which opened this week. Let's hope we can help built and strengthen support for this integrated type of performance here in Paris!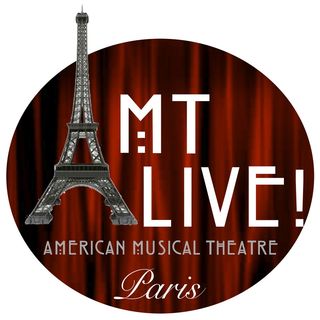 How did you get involved with/find out about The Last Five Years?
I was following Jason Robert Brown's work. I remember hearing a recording of his (on a discman) - this was when I was in Paris in 1999. I had gone to visit my college roommate who was doing an opera in Rome and she played for me Audra McDonald's first solo album (1998 Way Back to Paradise). That was my first listen to his music, and it totally captured me. I've been listening to everything I can get my hands on, everything he, Adam Guettel, and Michael John LaChiusa wrote ever since. I think the original cast album came out pretty quickly after the show opened, and it spread like wildfire around the musical theatre crowd. Soon after the show became available for licensing, I directed the show and then in 2008, I performed the role of Cathy, both at regional theatres in the USA. 
 Have you found the play very relevant to life/to real experiences and emotions?
Absolutely. Falling in love and breaking up are things we can all relate to. The play shows that moment when we are totally head-over-heels for someone, when we say the thing that will sting the most in a fight; this is what is really captivating about the work.
 What about the play really grasped you?
The music and lyrics are simply stunning. The text is so well placed that, even though these characters are singing nearly the whole show, you don't feel as though you're being sung at, if that makes sense. It's a story that is told so well over music, and so cleverly composed, that you forget you are listening to singing, and you fall into the world of these two characters. In musical theatre, the music is often used at a point in the show when it will heighten emotion, dazzle, restate what has been just said in a scene (but with great music), or in more recent musicals, to further the plot. The entire story of this show is sung, with the exception of only a few minutes. That, and how clever it is to have these characters travel in opposing timelines. I think if the show were written beginning to end (from when these two characters meet to when they break up) it would still be great, but seeing them in different places in different times reminds you of your own relationships, how non-chronological memory can be, and how we can really only be heartbroken by a relationship we truly love. I think it hits the point home that these two characters love each other completely, and just cannot make it work because they are not in the same place. Most of us can relate to that, so it's a really compelling story. Instead of the couple riding off into the sunset or someone dying at the end, this story hits home because how the story unfolds is so true to life as opposed to the embellished, fancy musical theatre relationships we often see. In short, I guess because it's as well written as a play, but with amazing music that is totally integrated.
When we were talking about the play the other day, you used the word 'bittersweet.' How do you think the Last Five Years engages with notions of romance?
It just shows something a lot more realistic than we are used to seeing on the musical theatre stage. When we sing about a romantic relationship in musical theatre, there's usually a one-way character arc, instead of depth with the highs and lows that can come with any real life relationship. You're in it or out of it, or going one way or the other. This piece shows both sides, and from both directions. Sondheim writes characters with this depth, too, which I love. Take your pick of songs from Company - they are about adult relationships and characters who say the things onstage we can barely admit to ourselves. 

 What separates The Last Five Years from standard narrative theater?
Like life, the show doesn't resolve per-se: we [the audience and the actors] are left with a choice about what happens next. I've done this show three times with a few years spaced in between each time, and each time what I take away from this show is different, because I am in a different place in my life. I see the characters and their next steps differently now than I did when I first heard the show ten years ago. I think the non-traditional set up of this show allows for this evolving dynamic and probably couldn't happen the same way if, say, the characters traveled on the same timeline and just left at the end.
 I know a movie of the play is scheduled to come out over the course of the next few years. Can you tell me about the advantages of a staged performance, esp. as regards 'The Last Five Years'? What will audience members at the theatrical premiere experience that people sitting in a cinema might miss?
Gosh, the mediums are so different. There are advantages to both film and theatre with regard to experience, and maybe I'll have to come back to this after I've seen the film - but the advantage to a staged performance is always the energy in the room and the fact that there is a live person in front of you telling a story. We can't replace live music, either. I mean, we've got so many different options for listening to music and watching theatre at home, but people still go to a concert, still go to the theatre. We connect to live performance in a different way, especially in an intimate theatre setting. There's no barrier between you and the character. There is also the communal experience of sharing a story with a group of people - this can happen in a cinema, of course, but theatergoers tend to more participative, in my experience, than moviegoers. This feeds into the performance and can really affect timing in a collaborative way between the live performers and audience, which isn't possible in film.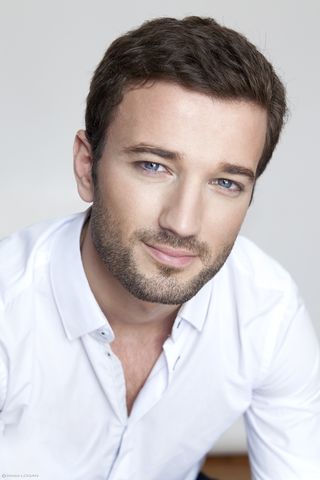 What has it been like to work with a bilingual cast and crew? Especially with Jonathan, your French co-star?
This is one of my favorite parts about doing theatre in Paris, and with AMTLIVE. I mean, I already live a bilingual life as an American abroad, but getting to do this work, to talk about the characters, the music, the process, and our perceptions of this work, in two languages really is a gift. We all learn more about ourselves, our respective cultures, and how cultural differences (and similarities) can color how we look at life and, in this case, a relationship. It really makes us listen to a lot more than language, in some ways, and to how the nuances in each culture are expressed physically and verbally. The eye contact, for example, is used in different measure sometimes, and the size and scale of our body movement is really culturally specific sometimes. Being able to talk about motivation for characters and how the public perceives certain words and gestures really helps us both learn about cultural implication and senses of humor. That's one of the most difficult things for me living in France - the tone. Even if you understand every word in French, there is so much cultural baggage that it's easy to miss intentions, to miss what's not being said. For example, (in French) I sometimes have a hard time knowing immediately whether someone is using cynicism or irony to be funny, or just being negative. Getting to work with people who love this world of musical theatre and in another language really helps me learn more about the culture in which I am living every day. It's also so much easier sometimes to just use the word that is more precise or direct, and when everyone is bilingual, we often end up speaking in "franglais" because it's allows for a more nuanced exchange.
 Have you been involved with any bilingual acting programs in the past?
I teach musical theatre at the American Conservatory L'Ecole Koenig to groups of students who are Francophone, Anglophone, bilingual, or trilingual. Each class has a different demographic, so I let them speak to me in whichever language they want, and I respond with a mixture, depending on who I'm speaking with, what point I'm trying to get across, and how the student learns. It's totally fascinating and a consistent challenge. We do songs and scenes from musical theatre works in English, French, and [English and French]. For example, we'll do a bilingual scene leading into a song in English, so that [students] have exposure to both languages.
How does the Paris setting compliment the play?
The show is set in NYC. In a city like Paris, there are a lot of Franco-Anglo couples. I imagine every couple has to work on communication, managing expectations, and making the relationship work for both people, but intercultural marriages and couples certainly have an extra hurdle to overcome. [The Last Five Years] is about two people who fall in love and who are from different cultural backgrounds. These two characters come from such different places, with such different assumptions about what's next that they can't make it work. In Paris where there is a lot of discussion about relationships, independence, and couple-hood, this is a piece that has the ability to touch lots of people.
 For people who haven't heard of The Last Five Years but are somewhat familiar with musicals and Broadway shows, are there any shows that are somehow comparable to The Last Five Years?
Wow - it's really hard to find a comparison for this piece. Maybe I'm too close to it to step back and really globalize here. It's true that in the decade since L5Y came out, there are many new small-cast pieces that use a more contemporary, conversational lyric, and JRB's music; this challenging, roof raising combination of broadway, jazz, funk, rock, and je ne sais quoi has certainly influenced some contemporary composers we hear now coming from Off-Broadway and the cabaret scene. When I talk about the story, many people drop film names like Benjamin Button or Sliding Doors rather than comparisons with musicals, so maybe that speaks to how the audiences receive the convergent timelines. The lyrics and music are so wonderfully wed. I say the same thing about Sondheim, but when I perform Sondheim, I feel like a more clever version of myself, and when I perform JRB, I feel like a more honest, vulnerable version of myself, which can be a lot more interesting to see on stage. I think audiences who enjoy some of the contemporary rock-ish musicals (Tick...Tick...BOOM! or Edges) would enjoy this music. It might also be right up the alley for fans of psychologically bent shows like Next to Normal or Spring Awakening. Yikes, I have no direct comparison - this piece is one-of-a-kind. 
___
"The Last Five Years" will be performed June 27, 28 (19h) July 6, 9, 10, 11, 2013 (21h) AT  L'Auguste Theater. 6, impasse Lamier, 75011 Paris 
Reservations: 01.48.78.06.68
 "Edges" is showing: June 13, 14, 15, 2013 (21h) June 26, 2013 (19h)
 July 3, 2013 (19h) At: L'Auguste Théâtre
 6, impasse Lamier, 75011 Paris 
Reservations: 01.48.78.06.68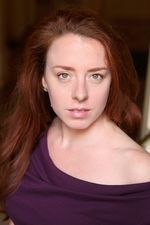 Miranda Crispin is a world traveler, an actor, director, singer, teacher and language enthusiast. With a Masters degree in Music Theatre/Opera Performance from Arizona State University, and a B.F.A. from Illinois Wesleyan University, she studied French language at the Sorbonne and has served as an American Ambassadorial Scholar to France from the Arizona State University Insitute for the Arts.
Currently teaching at the American Conservatory L'Ecole Koenig, Miranda is the star of director Stephane Ly-Cuong's staging of 'The Last Five Years' and vocal director of Ly-Cuong's production of 'Edges,' both set to premiere at Paris' L'Auguste Theatre.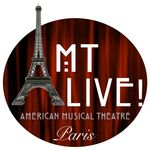 The American Musical Theatre LIVE! Paris Company is a registered non-profit Association (law 1901) based out of Paris, France. The group's mission is to introduce and promote musical theatre (notably contemporary works) and to provide a forum for exchange between French and international performers. (For more info on membership or upcoming performances, masterclasses and auditions please contact:  [email protected])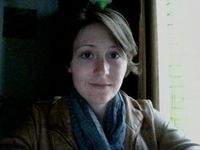 Jacqueline Leahy has been published in Portland Magazine, The Portland Phoenix, Flash Fiction World, and the Smith College Sophian. After working with PWN this summer, she will complete her undergraduate studies in English Language and Literature and Philosophy at Smith College.