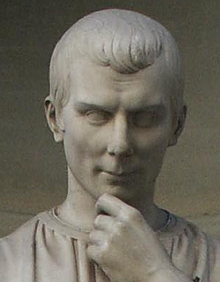 Not afraid of holding two contradictory ideas in his mind at the same time, the late French President François Mitterrand simultaneously neutered the far left Communists by inviting them into his government AND demonized Jean Marie Le Pen's far right National Front while quietly doing everything he could to help them electorally.
The result of this cynical - and not always successful* gambit - is still playing itself out today.
(*Actually, the elimination of Lionel Jospin in the 2002 presidential race forcing French voters to choose between Chirac and Le Pen may not not have been, from feu Mitterrand's perspective, a loss at all: his relations with Jospin were complex.)
If enough UMP voters are driven to the Front National, UMP will lose. Which means, by default, that socialists will win. Not a pretty win, but a win nonetheless. In a presidential race, for example, second round duel with Le Pen means a surefire victory for Le Pen's opponent - no matter how detested...
This kind of logic casts a new light on the policies of Hollande's justice minister Taubira, policies which have infuriated the traditional right.
What if the fury and disgust of the traditional right were not an accidental byproduct  BUT THE REAL GOAL of Hollande's justice policy?
What if President Hollande - who was socialist party leader for over a decade - is simply applying the great master Mitterrand's strategy? Lift (secretly) the far right in order to destroy the right, thus clearing a path to electoral victory.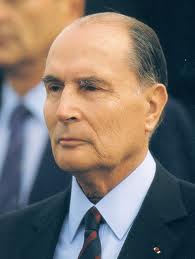 Too Machiavellian?- No such thing under Mitterrand.
And under Hollande?
History, especially recent European history, has taught us a thing or two about the miscalculations of those sorcerer's apprentices who, imagining they can control forces far greater than their own, unwittingly release mahem and destruction upon their peoples.
Let us hope that the failures of Hollande's and Taubira's justice policies are just that - and not something worse.
(Recent attempts by French politicians to blame Europe for the rise of the Front National are not reassuring.)