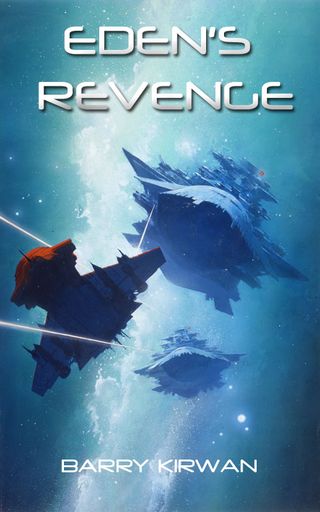 A psychologist with a doctorate in human reliability assessment and a day job involving air traffic safety, Barry Kirwan had already published four non-fiction books before he turned to science fiction. Honed through years of work with a top writers group in Paris,  The Eden Paradox was published in 2011 to rave reviews.  A suspenseful page turner, Eden was the first installment in what was to become a thrilling four-part space opera saga. Encouraged by the enthusiastic reaction of scifi lovers and fiction readers alike, Barry finished the sequel, Eden's Trial, hot on its heels later that year. The third book in the series (Eden's Revenge) was released in May 2013 (see review here). Barry is currently writing the last and final book for publication early next year.
Science fiction author Barry Kirwan on creating new worlds.
A Paris Writers News interview
____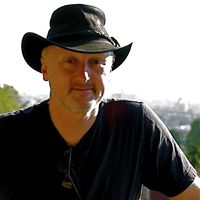 Laurel Zuckerman: How did you get into writing?
Barry Kirwan: I had a crush on my English teacher (laughs).
Actually I got into reading at an early age, enthralled by Scott of the Antarctic'and Homer's Iliad. When I was fifteen, I started writing a weekly series called "The Adventures of Blackie the Cat", a spy spoof, for my class-mates. It got banned by the teachers, thus increasing its circulation! When I graduated and went to work I wrote about two hundred scientific articles and four textbooks. It was only when I moved to Paris that I got involved in the fiction writing scene. At first I tried to write 'literary' fiction, but I really sucked at it. Someone asked me what I liked to read, and I said science fiction. Then it clicked, and I never looked back.
 What attracts you to science fiction - and to space opera in particular?
The possibilities. I fell in love with sci-fi after reading Asimov's Foundation series, followed by Clarke, Banks, Brin, Orson Scott Card, Hamilton, and lots of other great writers. With space opera you can literally explore the galaxy, even the universe. When reading Sci-Fi I like to have my mind enlarged, so I try to write the same way.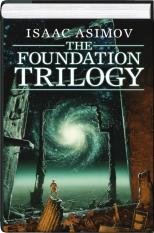 How do you create your worlds?
I borrow a lot from the underwater world. I'm a diver, and have dived all over the world, and it is truly amazing what goes on down there. Also, like any other SF writer, my imagination is a product of what I've read and seen in books and film/TV. The trick is to establish how the worlds affect the life on those planets, especially the alien or human characters, and vice versa – the worlds are never just a "back-drop".
For example, the Ossyrians make a lot more sense once you "visit" their home planet in book two, Eden's Trial. Also, everything I write is visual.  I'm writing a scene for the next book, on the planet Savange, the Alician homeworld. The landscape is like Tuscany, but their main city is set on a plateau high above the surrounding terrain, so you can see large, purple carrion birds swooping down below to the snaking river. The city is all spires and flying buttresses, but instead of being crystal as in, for example, Superman's homeworld, everything is colored grey or black. It could be pretty, but it isn't, because Alicians scorn such values.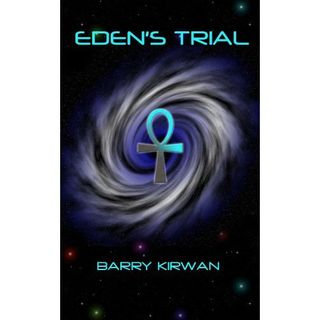 One reviewer said "Kirwan literally tears the humanity out of some of his characters, building it in others."  Do your characters' emotional needs drive the plot?
 Yes, the more I write, the more this is the case. Without emotional drivers, most scifi turns into 'this happened, then this, and then - wow - this happened', which is ultimately not that engaging or satisfying. 
In book 1 it was mainly Micah's emotions and conflicts driving things, but also Blake's, coming to terms with a death.  In Eden's Revenge, the Prologue starts with arch vilain Sister Esma, but when you see how she grew up, what she had to put up with, you almost identify with her - but only almost. Two new characters, Petra and Gabriel, are driven by their respective needs for love and revenge. 
 How do you reveal your characters?
Often by what they don't say. As you know I'm a psychologist, and in my work I often focus on what people don't say as much as what they do, sometimes more.
In the book, I go into the heads of the main characters, so the reader gets to know them quite well, even the bad guys. Then, when they don't say what the reader expects or wants them to say, this creates depth and tension and, I think, a sense of realism (most of us at the end of our lives will end up regretting what we didn't say or do, rather than what we did).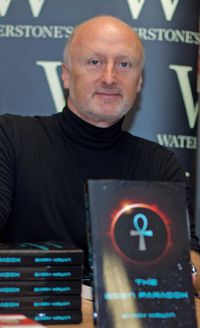 Do the ideas or the story come first?
I have to have the overall arc of the story first – what it is about, what will be the climax, and the ending. As it is a series, I have the characters, so to speak, sitting in the waiting room of my mind, drinking coffee, like actors waiting for their lines. I then start the first scene, and the characters start to dictate how they will act, not me (I'd be useless as a Director!).
I write each chapter at least six times, and do so in a layered fashion, overlaying new ideas or deeper interactions and sharper dialogue each time, and of course pruning the prose (where my writing group come in very handy!). So, the ideas first, I guess, but from then on the plot takes over.
Sometimes the end changes a little, but usually not by much. But a lot can change on the main journey of the book. One great thing about this is that as a writer, you can surprise yourself. For example, in the second book, Eden's Trial, I originally killed off one of the characters, but she wouldn't go away, like an actor complaining, so I put her back in for a while. It worked better, and some readers have told me that her final demise is very striking.
 How do you research the science of space travel?
I've read some texts on this like the one by Ben Bova, and of course Stephen Hawking's Brief History of Time, and I try to keep up with science, but it is quite fast-moving.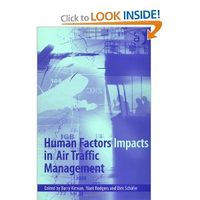 Two of my trusted readers, who are also SF writers, comment on the science underpinning my science fiction. Sometimes I verge a bit towards "science fantasy", since in the books 2 and 3 there are "dark worms" and a "galactic barrier", but as fellow writer Chris Vanier says, who is to say they don't exist?
I feel science fiction should not try to follow all the rules, especially since every five years they get re-written (e.g. we've just recently found evidence for the existence of dark matter, and plenty of new planets, one or two in the 'goldilocks zone'). Science fiction is about the possibilities, and what they could mean for us. The scientific 'rules' can be bent occasionally – I'm sure Heisenberg would agree!
 Eden's Revenge is the third book out of four in the Eden Paradox series. How did you plot the science fiction series as a whole? Do you already know how the last book will end?
 Yes, I know the ending. Originally, when I wrote The Eden Paradox, well, it was my first book, so I had no idea if people would like it or instead tell me politely not to quit my day job. But once it started doing well and got some great reviews, I was already dealing with the larger question of how we would survive in a hostile galaxy where most alien life-forms are smarter than us. Not that many writers get into this, but I was to an extent inspired by David Brin, who has tackled this several times. Book Two, Eden's Trial, took things to their logical conclusion. But the galactic war that starts in book two and is in full flood in Eden's Revenge, is both a threat and an opportunity for humanity to show its mettle, to earn a better place. Half-way through Eden's Trial I knew how the whole series would end. At one point I thought perhaps I could do it in three books, but half-way through Eden's Revenge I realized it would need to be four.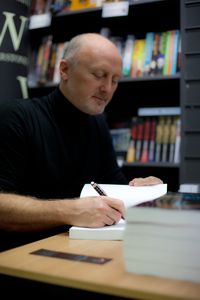 You had tremendous success with the kindle eBook in the USA and in the UK, reaching the top ten bestsellers in science fiction. What next? Do you have plans for foreign-language editions in the Eden Paradox series? If so, where?
French would be nice, as I'm living here, and although many of my French friends speak good English, they find reading novels in English too challenging. German, Italian, Chinese, Japanese, and Russian would be good – a lot of people from these countries read my blogs.
 My dream is that it would become a film or TV series. Many readers say it is all so visual, they can see it, like watching a movie…
 Who are your favorite writers?
I'm reading Iain Banks (again) at the moment, and was shocked to hear he has terminal cancer – such a talented writer, one of the few who is equally successful in fiction and science fiction. I also like Peter Hamilton, David Brin, Frank Herbert (and his son Brian Herbert working with Kevin Anderson), Greg Bear, Ben Bova, Jack McDevitt, Orson Scott Card, and of course those two grandmasters Asimov and Arthur C Clarke.
What are you working on now?
The final book in the series, Eden's Endgame. Since the third book Eden's Revenge was launched a few days ago, a number of people have already read and finished it and written to me asking how book 4 is going. I have to admit, I also want to see how it is all going to play out. I've just started it. One of the characters, Rashid, has just set foot on the enemy planet Savange, and if any of the Alicians see him they will kill him on sight. He is 'cloaked', and cannot be seen. Or so he believes…
_____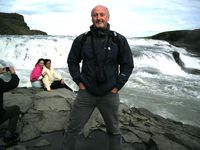 About Barry Kirwan: A psychologist, Barry has a doctorate in human reliability assessment, which has to do with predicting human behaviour, something Isaac Asimov wrote about in his famous Foundation science fiction series. Barry had already published four non-fiction books before he turned to science fiction, shortly after arriving in Paris in 2001, inspired by the strong writing tradition and support networks in the city of light. But it took a number of years and a lot of effort to learn the craft of fiction, and The Eden Paradox didn't come out until 2011. Encouraged by the wide cross-over appeal of this book to scifi lovers and fiction readers alike, the sequel, Eden's Trial, followed hot on its heels later that year, the third book in the series (Eden's Revenge) just released in April 2013. Barry has also published numerous short stories. His other passions are scuba diving and martial arts, as well as world cinema. His day job is concerned with air traffic safety, for which he travels frequently around the world and to the US, usually by plane, so he takes his job seriously. He is something of an insomniac, which is when he tends to write.