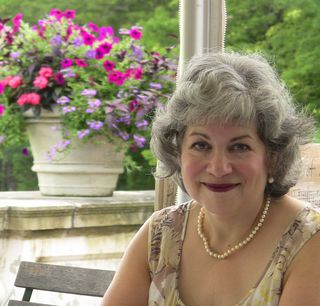 Authors interview Authors
Jennie Fields ( The Age of Desire)  talks with Anne Korkeakivi (An Unexpected Guest) about Paris, women in publishing, and the challenges of making Edith Wharton have sex...

Jennie Fields and Anne Korkeakivi met in the modern way of writers, via Twitter. "We discovered that not only do we both have recent novels set primarily in Paris, but that both hers, The Age of Desire (Pamela Dorman Books/Viking; 2012), and mine, An Unexpected Guest (Little, Brown; 2012), favor the long and elegant Rue de Varenne in the seventh arrondissement. I'd chosen the Rue de Varenne as the nexus for my story because of the official residences and Rodin Museum that line it; for Jennie, the street is home to the former Parisian apartments of Edith Wharton, her novel's central character. Of course, I wanted to read it."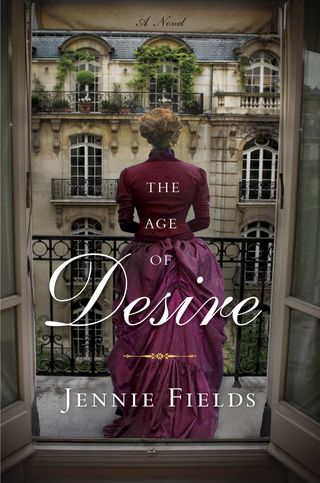 The Age of Desire, Jennie's fourth novel, takes the reader back one hundred years into the cosmopolitan but increasingly chaotic personal life of Edith Wharton after the mega-success of The House of Mirth. Jennie will appear at W.H. Smith/Paris on April 25th from 6:00 to 8:00 pm, to sign copies then read from the book.
 ***
Anne Korkeakivi: How did you come to write about Edith Wharton? Why did you choose this particular period of her life?
Jennie Fields: Edith has been my favorite writer since I was in college.  From the first time I read her, I was entranced. I've always considered her insight unmatched, her command of language awe-inspiring.  In April 2008, I was in Paris on business and walked down the Rue de Varenne -- Edith's street -- by chance and for the first time. When I got back to my hotel, there was an e-mail to call my agent.  Two weeks earlier, I'd had lunch with Lisa and told her, "If you have any idea for my fourth novel, let me know.  I've tried lots of things and I'm stuck." When I called, she said, "Why don't you write about your favorite writer, Edith Wharton?"   The timing was eerie as she had no idea I was in Paris or, of course, that I walked down Edith's street that very day. My heart started to hammer. I knew that minute how I'd be spending the next few years.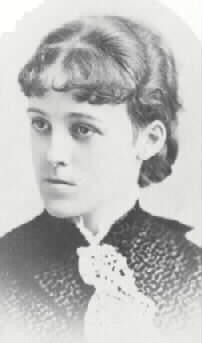 I wasn't familiar with Edith's life then, except I was aware she'd had a late life love affair.  Once I did my research, I was fascinated by how arid Edith's love life was until she encountered Morton, and I became more and more curious why such a brilliant, accomplished woman would choose a bounder like Morton. Her diaries and love letters -- all of which still exist -- were truly enlightening.
AK: Wharton is portrayed as brilliant but not unflawed. Did your feelings towards Wharton change in any way during the course of researching and writing the book?
JF: I had always known Edith wasn't a warm cuddly person.  She was brilliant, and like most brilliant people not always easy.  What surprised me most was how love undid Edith.  She became like a sixteen-year-old girl: giddy, confused, filled with outsized longings. She even abased herself to Morton in the love letters.  She thought herself not worthy of him – a man who was truthfully, nothing special, a bounder, a roué.  Those letters were painful to read. She was wildly enamored and had no past experience to consult.  In one letter she told him not to write her unless he wanted to, then the following letter basically said, "Did you really think I didn't mean it?"   Her diaries were equally off-balance.  I guess love is the great equalizer.
AK: The novel contains excerpts from letters and a journal. Were these based on real documents? The research that went into this book clearly was prodigious; the detail is meticulous. It never occurred to me that Edith Wharton might have munched on brightly colored Ladurée macaroons.
JF: All the diary entries and most of the letters in the book are verbatim, though I had to edit a few. Morton's letters to Edith no longer exist (she burned his letters as she begged him to burn hers) and I had to imagine them. 
As for Ladurée, I found two mentions of macaroons in her letters to friends.  In one, she wrote, "I'm sorry you're tired again, but come and recover the 'flesh' here on our macarons!"  In another she mentioned how irresistible she found the macaroons at Ladurée.  I tried to research how Ladurée colored their macaroons back then and what flavors they had available but I couldn't find any answers, so chose to imagine they were the rainbow they are now.  I adore Ladurée macaroons, so Edith and I have that in common!
AK: At times in the novel, Wharton expresses frustration with the publishing world, including attitudes towards female writers, being expected to write the same book over after having a success, and selling foreign rights. Were these preoccupations for Wharton? In the course of your research, did you find similarities between the world of book publishing then and now?
JF: Most of the attitudes in the novel I gleaned from letters Edith wrote to friends.  Edith wrote approximately six letters a day and people kept them, so thousands still exist, many available for research at the Beinecke Library at Yale. She quite openly expressed both her joys and frustrations. 
One of her greatest frustrations happened after the success of The House of Mirth, when Edith penned a very different book – The Fruit of the Tree, a socially conscious novel that took on some weighty issues including euthanasia.  It was not a success, which was painful and frustrating to her.  But she didn't let it slow her down.  She wrote forty books in her lifetime.
You may be surprised to learn that Edith was the #1 bestselling writer of her era. She far outsold her friend, Henry James.  I think the world of publishing was quite different then.  Books were the top personal home entertainment.  She insisted on being deeply involved in the advertising, sales figures, distribution and business side of her books all through her life.  To say she liked to control her world is an understatement!   
AK; Do you think Wharton's personal life and writing would have gone in a different direction if she hadn't spent time in Paris? Did Paris cast any sort of spell on you while working on the book?
JF: Paris was extremely dear to Edith.  It was the place she felt she could breathe out and be herself.  She probably wouldn't have had the courage to pursue her affair with Morton in the tight-knit society in New York where she felt all eyes were on her.  And certainly, her affair with Morton changed the course of her writing.  She could never have written about passion the way she did in The Age of Innocence if she hadn't experienced it through him.
Edith became even more tied to France during World War I and won the French Legion of Honor for her extensive charity efforts in Paris.  After her divorce from Teddy, Edith only returned to the U.S. once, to receive an honorary doctorate from Yale. She lived the rest of her life in peaceful Saint-Brice-Sous-Forêt.  France was her spiritual home.  As for me, I loved coming to Paris to do my research into Edith's Parisian world.  It was an extended joy to spend so much time writing "The Age of Desire" "in Paris" – if only in my mind.  Paris will always be dear to my heart.
AK: How was it making Edith Wharton have sex?
JF: I'm sure you will be quite surprised to learn that Edith wrote erotica and some of it still exists.  It is pretty extraordinary stuff.  No act of human sexuality goes un-described!  And to make it even more shocking, it's about mutually embarked upon incest between a father and his grown daughter.  I took my cues about her attitudes towards sex and physicality from that erotica (sans the incest, of course.)  Morton once told her literary executor, Elsina Tyler, that while people imagined Edith as a tight-laced bluestocking, the truth is she was an exciting and adventurous partner.
AK: Before your first novel was published, you worked for many years in advertising. How did you make the switch to fiction? Did you find it easy?
JF: I've been writing fiction since I was six years old. I wrote a 365-page novel when I was nine.  I got my MFA from the Iowa Writer's Workshop right after college, and I'd already written a real novel by the time I began to work as a copywriter.  Though writing was my passion, I knew I had to support my family and didn't think I could count on a literary career to help me to do that so I chose advertising as my day job.
AK: What do you read while you are working on a novel? 
JF: While I was working on The Age of Desire, I read Edith Edith Edith!  No writing began without at least twenty minutes of Edith.  I also enjoyed other writers I admire like Ian McEwan, Sue Miller, Anne Tyler, and Barbara Kingsolver.   I have to read a great deal while I'm writing.  I consider it food for the writing gods.  Good writing makes me think deeply, raises the bar.
AK: Where do you live and write? Are you often in Paris? 
JF: After twenty-five years in NY, I now live in Nashville, TN, a place I never expected to end up.  And I love it.  It's peaceful, friendly, inexpensive and full of truly interesting people who read, think, talk, and entertain.  Music is a driving force here.  But literature is too.  And when people say, "Let's have lunch," they actually call you the next day to schedule it.  I ended up here because my husband and I, who were college sweethearts, didn't see each other for twenty-four years, married other people, had families and both had been divorced for years when we got back together.  He's worked at Vanderbilt University for decades.  We live in a Craftsman-style stone house we love.  My writing room used to be a sleeping porch.  It has windows on three sides.  Twelve windows and a glass door.  That means light pours in.  The single non-glass wall is all books. I write in an easy chair with an ottoman, my laptop on my lap. To me, my writing room is the happiest place in the world. 
Another happy place: The City of Light.  I've visited Paris maybe ten or twelve times, both for business and pleasure.  I love having no plans so I can stroll down streets and just let them unfold.  The details on the buildings, in the shop windows are wonderful surprises. I hope I always have the means to come to Paris when the siren calls!
AK: What's next?
JF: I'm writing another biographical novel about a woman who was born in 1849 and died in 1918.  And while I won't reveal my subject's name quite yet, I will say she was very important to the city of Chicago, spent time in Paris, and made her mark internationally at a time when women rarely were able to do that.  While in Paris, I'm visiting a few of the locations she visited including Mary Cassatt's apartment.
Jennie Fields will present and sign THE AGE OF DESIRE, her novel based on the romantic life of Edith Wharton. AT WH SMITH in Paris SIGNING 6-7PM. BOOK PRESENTATION 7-8PM.  248 rue de Rivoli, 75001 Paris, France