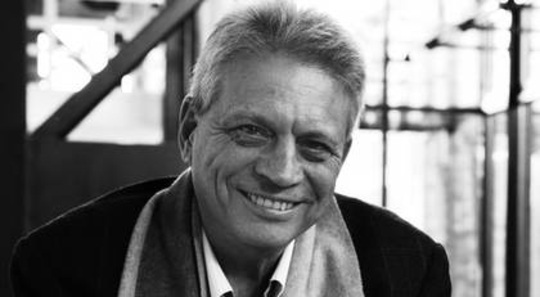 Art collector Peter Silverman has an eye. And it told him that a "German, early 19th century" portrait was not what experts said.  He bet $19,000 on this intuition, and, in a development that stunned the art world, was proved right. Incredibly, he had found a previously unknown drawing by Leonardo da Vinci—an exquisite depiction of Bianca Sforza, rendered 500 years ago. Leonardo's Lost Princess is Peter Silverman's thrilling first person account of the decade-long path to authentication, fraught with opposition and controversy, and ultimately resolved by cutting-edge science and deep scholarship.
Leonardo's Lost Princess has been translated into French and Italian and made into a documentary film, MYSTERY OF A MASTERPIECE which was broadcast in the USA and on Arte. Parisians will have a chance to discover the film and book in the company of Peter Silverman  on January 22 at 7 pm at the Médiathèque Marguerite Duras.  Entry is free and open to all, in what promises to be an exceptional Paris event.   (115, rue de Bagnolet, Paris 20e) 
 I am delighted to present this talk with Peter Silverman, art collector and author. A Paris Writers News Interview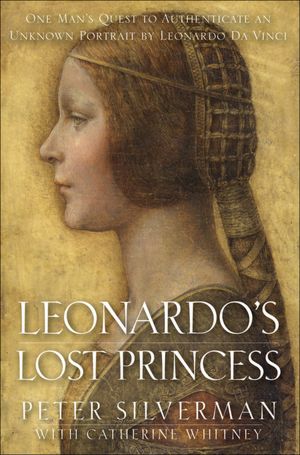 Which do you like better: writing or art collecting?
Art collecting in the daytime, writing at night
How did you develop your "eye" for art?
LOOKING, looking and looking! In museums, churches, auction houses at dealers. And sometimes taking a plunge and buying. When you invest your own money, you learn.
The first time you saw this painting you knew it had been misattributed – something that numerous experts, some of them truly knowledgeable, had missed. How do you explain this?
In this case it was hubris on the part of so-called experts who refused to use simple scientific testing, easily available, to determine the age of the vellum and the pigments. An expert or auction house should and must exercise due diligence when entrusted with a work of art-in the case of the Leonardo that would have meant in the least a simple examination by a qualified restorer.
Why do art historians get so many things wrong? 
There are many fine art historians and their research work, often involving digging through archives etc. often proves invaluable. But this 'book' knowledge must be combined with studying works of art in museums and in situ in churches, collections etc. Art scholars and historians should limit themselves to doing what they do best, research and writing, and leave the delicate process of attribution to those few who have shown they have both the knowledge and the 'eye' to judge a work of art with discernment. And who use the whole gamut of the scientific means available to assist in this delicate task.
What makes a truly great art historian/ expert?
True passion. Unbounded curiosity. Deep study and reflection. And an EYE, without which nothing is possible. And just as in music few have an absolute ear so in art fewer still have a great EYE.
What is the most surprising thing you learned about the art world during this experience?
I was very naive in believing that the world of art insiders would be jubilant and welcome a new work by the greatest of all the masters, Leonardo da Vinci. But I was to have a rude awakening. Ego, jealousy, envy and just plain stupidity blinded many to the overwhelming scientific and art historical evidence! Just as there are still today people out there who refute Darwin and believe in Man's origins from Adam and Eve! Why? Because it fits their convictions. People believe what they want to believe, we have all seen this in our personal relationships.
When did you realize you had a book?
When my agent, Dystel and Goderich, told me so.
How did you write it? 
My agent suggested a co-writer, best-selling author of over 50 books, Catherine Whitney, who, proved truly invaluable as this was my first book. Although my wife and I wrote a number of chapters and provided the facts etc. it was Catherine who showed us how to make it into a readable story.
What challenges did you encounter?
Keeping it factual and not polemic-and especially not pedantic and not boring. I hate boring.
Is it a thriller, a memoir or a book on art history?
All three.
How did you balance the need to provide information and context with the need to keep the story moving?
The story of a painting selling for 20,000 dollars as 19th century German to now being a Leonardo worth perhaps a hundred million had all the elements to excite a reader's interest and curiosity. The bumpy road to authenticating the work contained all the elements of a thriller with a cast of very interesting characters-both heroes and 'villains.' And not a few clowns. So all the elements were intrinsic to make the story into a modern fairy tale-with the added element here of truth being stranger than fiction. So we alternated scenes from the story of the discovery with scenes from Leonardo's remarkable life and insider tales of the very closed world of art collectors, dealers and Auction houses.
Were there any particular legal considerations (since it's a true story)?
None whatsoever.
What advice would you give to someone writing about the art world?
Become an 'insider' or else expect to fall short.
How did you find a publisher?
That is the agent's job. Without a top agent it ain't easy.
Did you ever feel like giving up?
 Why? I'm having the time of my life.
What next for Leonardo's Lost Princess?
A tour of the world's museums
If you had one expo to see this winter, which would it be?
The Bronze show at the Royal Academy in London, now finished - the show of the decade. Catalogue available. In Paris I loved the impressionism and costume show at Orsay until Jan.20th, as well as the expo, just closed, on the remarkable architect Baltard. He constructed the old Halles and the destruction of which, in 1973, was the greatest case of official State vandalism since the French Revolution!
What are you working on now?
A novel as well as books on historical figures who profoundly changed our world and their pertinence for us today as guiding lights. I will need at least three co-authors.
***
In English:  Leonardo's Lost Princess One Man's Quest to Authenticate an Unknown Portrait byLeonardo Da Vinci by Peter Silverman and Catherine Whitney
Watch the remarkable PBS Nova National Geographic documentary on the authentication of the portrait.
In French: La Princesse Perdue de Leonard de Vinci
In Italian:  La Principessa Perduta di Leonardo
Mardi 22 janvier – 19h FILM La Princesse Perdue de Léonard de Vinci suivi d'une séance de dédicaces avec Peter Silverman, art collector and author of Leonardo's Lost Princess. Médiathèque Marguerite Duras (115, rue de Bagnolet, Paris 20e) - entrée libre -
***
From The Independent by Mathilda Battersby January 21, 2013 :"It is the most-visited, the most written about and the most parodied work of art in the world but the 'uncatchable smile' that makes Leonard da Vinci's Mona Lisa so special is not unique according to experts.cAnother painting, La Bella Principessa, which predates da Vinci's most famous work, also has a smile which seems to change according to the viewpoint of the onlooker.Academics suggest that the technique which would later give his most famous subject her mysterious allure was first executed on the lesser-known painting by the Renaissance master. read more here
From the Washington Post By T. Rees Shapiro,May 04, 2012 : " To the chagrin of the naysayers, Silverman was able to prove his point beyond a doubt. The drawing's appraised value is now $150 million. "I had achieved the dream of every collector: to bring to the world a previously undiscovered Master work," he writes. He also uncovered the history of the portrait and learned the identity of its subject. She was Bianca, the illegitimate daughter of a Milanese duke, and was to be married to the duke's army commander. Da Vinci created the portrait in honor of the marriage.
Silverman's book is a fascinating tale with Da Vinci Codesque twists. But one mystery is never quite solved: Who is Peter Silverman? The little we learn about him is that he was a Brooklyn immigrant kid who made it big and now lives in Paris. Readers may finish his book wanting to learn more about the motivations of a man who puts so much effort, and lots and lots of money, into what is in the end a very expensive hobby.  —T. Rees Shapiro
 ***
More Paris Writers News Interviews
Twitter: @Pariswriters
Facebook: ParisWritersNews