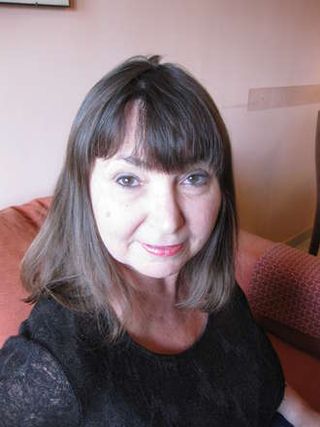 This week, Linda Lappin, the author of Signatures in Stone and  The Etruscan talks with Pamela Leavy about reading, writing and the immense impact of ebooks on publishing. 
Linda Lappin is the award-winning author of "Katherine's Wish" and "The Etruscan,"  associate editor of the DelSol Review,  and leader of writing worskhops and retreats in Greece, Rome, and at her Centro Pokkoli center in Vitorchiano, Italy.  She encourages her students to be travelers instead of tourists, to dive deep into a culture then resurface.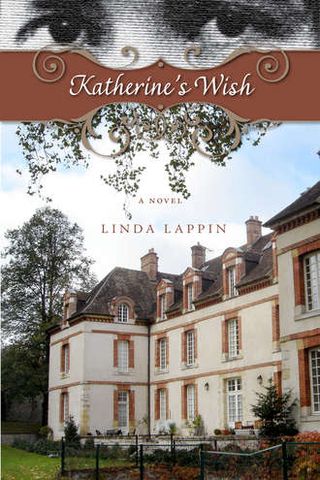 Pamela Leavy: HOW DID YOU FIND THE SOUL OF PLACE FOR YOUR BOOKS?
 Linda Lappin :  As for the SETTINGS of "The Etruscan" and "Katherine's Wish":  for the former, the setting found me. It was partly inspired by an old house I was renting outside Vitorchiano, which had a very eerie atmosphere. It looked out over the village cemetery which was also not far from a ridge carved with Etruscan tombs, and many friends and family members who stayed over night in that house often dreamed of either the Etruscans or the underworld. The owner had filled it with giant mirrors, which she had claimed helped her combat depression. The mirrors were positioned in such a way that they reflected the view of the gorge and its lush green vegetation. The owner came from a family of stone carvers and sculptors, and the place was filled with strangely carved masks of Etruscan gods. I found it all very intriguing. So Harriet's house in the novel "where time is not" was directly inspired by that house. The other source of inspiration was the entire Tuscia landscape with its Etruscan tombs which I explored in depth over a number of years.
For "Katherine's Wish", instead, the chief inspiration, aside from Mansfield's life and writings, was a visit to the Prieure, where Gurdjieff's school was housed, outside Paris in Fontainebleau. The first time I visited, the place was being torn up and transformed into apartments, and the door was open, so I went straight in and asked the workmen if I could look around, and I snapped a few photos, including a photo of the Prieure staircase, which may have been the one that Katherine climbed just moments before her death. I think it was the pilgrimage that I made directly to this place, which I had read so much about, which made the story of her stay there seem so much more real to me. And so I first wrote a short story about her trip with Ida Baker to Fontainebleau, and from that the story the whole novel grew.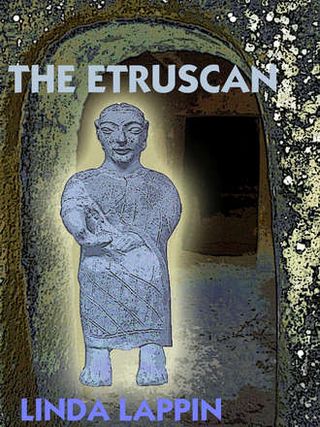 WHAT BOOKS ARE ON YOUR BEDSIDE TABLE?
 I have just finished reading Shirley Hazzard's "The Bay of Noon."  I am a great admirer of her style. I traveled in Greece over the summer and celebrated my long time love affair with Greece by rereading after 30 some years, John Fowles' "The Magus,"still one of my favorite works of modern of fiction. Both of those novels I feel really capture the Genius Loci, the spirit of place, though in very different ways, and show how our fascination for places seeks resolution in emotional relationships and entanglements with people of those places. I am also reading "Dinner with Persephone" by Patricia Storace.
 WHAT'S YOUR LITERARY TAKE ON EPUBLISHING AND THE KINDLE?
On my beside table, I also have an Ipad with Kindle app absolutely indispensable for writers nowadays, about which I have been ruminating for some time, concerning epublishing. When you invited me to your Paris writers group last spring, I was very interested to hear of all the experiments writers in the group were making with Kindle Direct Publishing, and a week later when I attended a similar event in Rome, I heard the same story. Everyone is blossoming with this new tool. The whole galaxy of writing and publishing seems to be re-aligning itself at the moment and the changes will be enormous. I think many writers, including myself, especially if they are forty or over, live in a sort of time warp and we still set our goals in terms of landing an agent, getting our literary fiction published by a prestigious house in NYC and getting a nice a check OR publishing with a small prestigious literary press and getting recognition, if no pay, for our work, and then eventually being discovered, and "moving up" to a bigger literary publisher. Both these models are rapidly being swept away along with everything else associated with them: printed books and magazines, book reviews in print, physical bookstores, and hence book tours and book signings and other events connected to bookstores, small literary presses that actually do printed books and magazines, and the editors associated with them, etc.etc. etc . And with that has been swept away the writer as solitary practitioner of language who sits at his or her desk or computer and creates imaginary worlds with words while engaging with an absent reader. A person for whom the creation and perfecting of a text is his or her sole concern.
 SO WHAT'S A WRITER TO DO?
All that has been replaced by two huge, amorphous entities: Amazon and Co and the army of writers who pour their works by the billions into free epublishing of all kinds, all competing for internet space and readers' attention. And into that stream are going a great many books by excellent writers who have decided to bypass the old publishing models and do it themselves. The problem seems to me basically how not to drown in the tsunami if you choose that option, but I really do think there aren't any other options for a lot of writers today, wherever you are in your career. So many wonderful books by established writers are turned down every year by traditional publishing. So self publishing, or going with Create Space or Kindle Direct, or whatever, is really for many published writers today the only way they can continue to place their work before a public and create a niche for themselves. And for first timers, it is a real opportunity. Both published writers and first timers will need editors, so I can see a lot of opportunities opening up for skilled self-employed editors.
A shift in power has occurred away from the old traditional channels for reviews and publicity, which allowed a writer to gain recognition, and create an audience towards the book blogs, virtual book tours, social media, etc. For example, the reviews that go on Goodreads are the ones that end up on Google Books, and on World Cat, etc. and can have enormous impact on a writer's reputation and also, on sales. Independent book bloggers are now arbiters of taste in a way which was unthinkable just a few years ago. I was recently in contact with one man who started a book blog in Asia dedicated to Anglophone writers, and he has 50,000 followers.
 A NEW WORLD? A NEW REALITY
I think everyone writing now has to figure out to navigate this new reality and acquire the skills and contacts necessary to keep afloat and maybe go somewhere. But this in turn depends on your ultimate goal, and the reasons why you write and the rewards you hope to reap from the process of writing itself. Learning to create a web platform, engaging with readers thru blogs and online presence is essential and is a creative pursuit but also, so time consuming. You really do need to know what your goal is, and establish priorities for how you are going to expend your energies and how far you are willing to go down the road to self -marketing. Ideally, it makes sense to me for writers to try to band together or collaborate according to their affinities to promote their works through online events together, guest blogging, ezines, etc. the way you have been doing with the Paris writers group.
 WHAT ABOUT YOUR NEW PROJECTS?
My new novel, Signatures in Stone, forthcoming from Pleasure Boat Studio in NYC next year, is a mystery set in the 1920s in the famous Monster Park or Sacred Grove of Bomarzo, a 16th century sculpture garden where the sculptures have been carved from enormous boulders and outcroppings of rock in a dark gorge. Some of the figures have clearly mythological origins, like Cerebus, Hades, Persephone, and Melusine, while others seem drawn from the realm of emblems, heraldic symbols or alchemical symbols. Scholars have set forth various theories as to why the garden was created, if there was a master designer behind it who had a plan for its overall meaning or whether it represents the changing whims and fantasies of the patron, Vicino Orsini, whether or not the figures are allegories of his personal experiences, etc. In short nobody knows for sure but all those who visit the grove experience it as an enigma. And it was this enigma that inspired my novel.
In my novel, a writer who has come to Italy to find inspiration for her new mystery novel, finds herself accused of murder when the maid is found strangled in the Bomarzo Monster Park. She will need to use her intuition and skills to read the signatures –signs, emblems, symbols pointing the way to the murderer while unraveling the secret meanings of the sculptures and of the park itself.
I am also working on a memoir about Tuscany and the time I have spent there, called A Tuscan Interior which I hope to finish by the new year and a new novel, a sort of adventure novel, The Brotherhood of Miguel, about a college student who finds himself caught up in a confraternity devoted to Archangel Michael after he is involved in a train accident. I will also be revamping my writing textbook, Genius Loci, A Writer's Guide to Capturing the Soul of Place, for kindle next year.
 bios: 
Linda Lappin is the award-winning author of "Katherine's Wish" and "The Etruscan,"  associate editor of the DelSol Review,  and leader of writing worskhops and retreats in Greece, Rome, and at her Centro Pokkoli center in Vitorchiano, Italy.  She encourages her students to be travelers instead of tourists, to dive deep into a culture then resurface. 
A journalist for many years with the "St. Petersburg Florida Times," and "Tampa Bay Business Journal", Pam Leavy wrote numerous news articles and features before moving to France. She recently contributed celebrity profiles on Leslie Caron, Thierry Lhermite, and David Sedaris to "France Magazine".