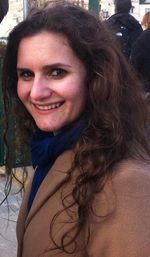 This week Paris Writers News is delighted to feature a guest post by Emily Monaco, student of literature and contributor to FranceMagazine.com, on the joys of great French realist novels.
When I first moved to Paris, all I noticed was what was different. Years later, I realized that stereotypes that surrounded the French hid a people that was actually much more like what I knew from home than I had thought. A student of 19th century French and American literature, I'm fascinated by the parallels that can be drawn between the realist novels of these two newly born post-revolutionary free worlds and, perhaps even more so, the ways in which they reflect the values that are held, even today.
 Here are a few of my favorite French realist novels from the post-revolutionary period. - Emily Monaco
Le Père Goriot, Honoré de Balzac
The Definition of Class
Balzac's Comédie Humaine or Human Comedy is a compilation of stories that take place in a universe populated by a distinct variety of characters. Main characters of one novel haunt the backstage of another, and the ensemble portrays another version of the world as a whole. 93 works later, Maurice Barrès would say that it was useless to try to tell stories, because Balzac had already told them all.
 Le Père Goriot is one of Balzac's best-known works. It tells the story of an old man, Goriot, living under the Restoration of the monarchy. A loving father to two daughters, Goriot ensures their futures by marrying each off to a man who promises her what she wants: Anastasia, wanting the power that comes with social class, marries an aristocrat, while Delphine, who wants money, marries a rich baron. But this isn't enough for the Goriot girls, who will continue to suck their father dry of the riches he made in the aftermath of the Revolution.
 The work highlights the class struggle in France's tumultuous 19th century, particularly the division between the aristocracy – the former sign of authority – and money – the new one. Each sister has complaints about her new life and the weaknesses of the sign of power that she chose, but perhaps he who suffers the most is Goriot himself, whose riches are disintegrated after a lifetime of work.
In America, the ideal has always been the self-made man, the person who propels himself to the top through hard work and perseverance. But in Balzac's work, the focus is on characters who climb to the top, not by working hard, but by hitching a ride on the success of others… and by power of association, they come out on top. In fact, those who actually work in the story find themselves either at a moderate level of success – nothing to write home about – or completely destitute.
The Truth of the Struggle
The Misérables of the various film and theatrical representations doesn't even come close to telling the entirety of the story that lines the more than 1000 pages of Hugo's work of fiction. While the beauty of the story is certainly revealed by elements of these adaptations, the struggle is romanticized. Eponine tends to be most people's favorite character, but the lonely street urchin consumed by love is nothing like the dim-witted girl with an ill-founded crush in the novel. The dignified and romanticized death that Fantine experiences as she heaves her last sigh is nothing like the novel's slow haunting of her illness and misery. Jean Valjean's letter, written to Cosette just before he dies in the play, doesn't show the agony of Hugo's Valjean, who forcibly removes himself from the life of the only person he ever loved because he could no longer lie about his identity: he could lie for Cosette's good, but he was too good a man to lie when it was merely for his own fate.
 No one ever said the characters were realistic.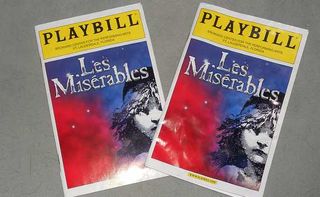 Anglophone adaptations illustrate the struggle as something beautiful and sacred, something worthwhile in the foreground of a surging, romantic revolution, the students against the authority of the regime. But the true miserables are self-effacing. Fantine is forgotten; her real name is never known, even to the reader. Eponine is forgotten; even her father never mourns her death. Valjean is forgotten; at his own request, he is buried in the cemetery of the poor, without a gravestone. Even the revolution is forgotten; the unsuccessful 1832 June Rebellion lasted barely two days before being quashed by the royal guard of the monarchy.
 In adaptations of the novel, the struggle is painted as worthwhile, as victorious. But Victor Hugo's novel merely shows the struggle for what it is: not validated or righteous, but ugly and, most importantly, real. It is a failure, but it doesn't need to be beautiful or even worthwhile to be true, and the mere truth of it is enough to make it important.
 Le Rouge et le Noir, Stendhal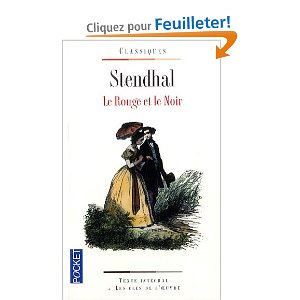 The Punishment of He Who Wants Too Much
Ambition in the American tradition is a quality; in the 19th century French tradition, this is not the case. Julien Sorel's story is illustrated in Stendhal's Le Rouge et le Noir, the story of a boy who wanted too much and ended up with nothing.
 Sorel believes himself to be more intelligent than most. The poor son of a farmer, he nonetheless believes that he is destined for great things, and he'll walk all over anyone on his path to greatness. Throughout the book, he holds a severe disregard for those he deems below him – and often, even for his superiors. As Balzac's characters do, Julien surrounds himself with greatness in the hopes that he will achieve it, only to discover that being near greatness makes him crave more. And more.
Julien uses people like pawns in his climb towards greatness, fueled by his belief that he is greater than he is and than they are. And yet our anti-hero, in wanting to be both sincere and great, in wanting to achieve magnanimousness through association, as Rastignac does, without succumbing to the lies and untruths that those around him understand so well, meets his end. You'd be hard-pressed to find a better warning to stick to the status quo.
L'Education Sentimentale, Gustave Flaubert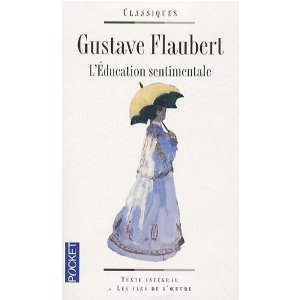 France as an Amnesiac Nation
A more contemporary French writer, Frédéric Beigbeder, wrote of his country, "La France est une nation amnésique." France is an amnesiac nation. And there is perhaps no better 19th century novel than L'Education Sentimentale to prove it.
 Flaubert's masterpiece details the events surrounding the 1848 Paris Revolution, which overthrew the monarchy once and for all. While the surrounding events are inspiring, to be sure, our narrator is an insipid, lovesick puppy, who spends the entirety of the novel pining over the wife of another man.
 Those around him are motivated by their revolutionary goals; Frédéric (for whom Beigbeder claims to be named, oddly enough) is decidedly not. Instead, he waffles about his days, stumbling into money and spending it frivolously, falling in and out of love the moment a new person of interest graces his focus. But throughout, our anti-hero, as spineless as he may appear to be, continues in his quest for Mme Arnoux, his one true love… until the epilogue, when he can finally have her, and he realizes he actually doesn't like her all that much after all.
 For Beigbeder, France is an amnesiac nation, a nation that forgets its history and has to relive it in order to remember it… or else let it fall by the wayside, locked in a museum where tourists will discover what they want to forget. This repetitive amnesia is an important key to the revolutionary-ridden 19th century, whose history was marked with rebellion after rebellion in an endless cycle. Those who won immediately forgot their cause and their fight for equality, leaving the fight to the new generation… an amnesiac generation who still exists today.
 Today's French are a people born of a republic that came out of nearly a century of struggle. The definitions of class, which had been firmly ensconced in French society for centuries, were challenged and overthrown. Today, everyone is seen an equal; today nothing – be it money or birth – makes anyone more important than anyone else.
 Of course, this may seem like an exaggeration, but in comparison with the compensation-focused nation I'm from, it's not far from reality. Those who try too hard to stand out are not rewarded, as they are in the States. Instead, you are encouraged to achieve a certain level of successfulness and coast. You aren't told to dream big; you're told to be realistic. And while the truth is always welcome, there are certain things that just aren't spoken about, forgotten, either in fact or in act, for the sake of the status quo.
 Bio:
 Emily Monaco is a native New Yorker currently pursuing a Masters degree in 19th century literature at the Sorbonne. She is a contributing writer for FranceMagazine.com, an online magazine about France for anglophones.