FESTIVAL AMERICA : SEPTEMBER 20-23, 2012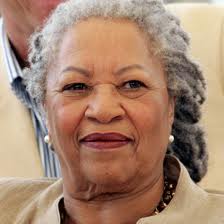 Festival America ranks with the best literary events in Paris - even though it takes place in the nearby town of Vincennes! Top authors from the Americas are invited every two years for a series of talks, discussions, readings and artistic events for three days in the beautiful eastern suburb of Vincennes. Readers have a unique chance to meet their favorite writers. And writers have a wonderful place to exchange views about the craft. Talks are usually in English with simultaneous translations. Pulitzer and Nobel prize winning authors answer questions from the audience. Gawkers chat and sip coffee in a slightly quieter version of Paris.
 This is one of my all time favorite events and I personally encourage all lovers of literature to attend! 
Two years ago, Paris Writers News had the excellent fortune to benefit from the talents of film-maker Amanda Walsh, and together we set out to interview a cross-section of book-lovers, organizers, translators, writers, booksellers, moderators and volunteers we discovered in the 2010 Edition of Festival America.
The weather was glorious, the authors inspiring.
I hope you enjoy these interviews, filmed and edited by Amanda Walsh at the last Festival America two years ago. This year promises, if possible, to be even more exciting! 
Interview with a volunteer at the 2010 Festival America literary event
Interview with interpreter at Festival American
Interview with a booklover at Festival American 2010
Interview  with Hubert Artus, a regular moderator of talks at Festival America 
 Interview with author Jake Lamar at Festival America 2010
Interview with Hannah Robin, of W. H. Smith's Paris Bookstore  at Festival America 2010
About Amanda Walsh: A documentary filmmaker, Amanda is originally from Australia but now works in France. She can be contacted at locallanguage@hotmail.com