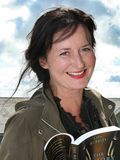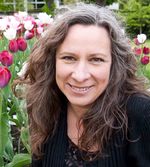 Authors on Authors
This week, poet Kate Noakes talks with Lisa Burkitt about becoming a writer, the importance of learning, and the passage from poetry to novel. 
Kate Noakes is a prize-winning and widely published poet who set up Boomslang Poetry to facilitate poetry readings and workshops in the UK.  Kate's first collection, Ocean to Interior, was published by Mighty Erudite Press in December 2007 and Kate's second collection, The Wall Menders, is published by Two Rivers Press in 2009. 
Guilford born of Welsh parentage, Kate divides her time between Britain and Paris. She spoke to author, Lisa Burkitt, and gave her some fascinating insights into her writing life and future projects.
___
 Lisa Burkitt: What made you fall in love with writing?
Kate Noakes: Gosh, that's a really hard question. I don't think I'm in love with writing in a romantic way. It's just what I do, if I didn't do it, I wouldn't be me, I'd be half of me; the crazy half. If I go a few days without writing something, I start to feel a bit weird, in a way that's difficult to describe, as if I've forgotten to do an incredibly important thing, which, of course, I have. So, I try to write every day, even if it's just a line for a future poem or some notes of observation or thought.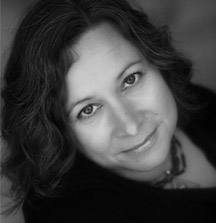 LB:  Can you remember the first thing you read that had an impact on you - good or bad?
KN: I was ill for several months when I was twelve and made to rest in bed, so I read everything I could lay my hands on. Luckily my parents are readers and there was a good selection of classics to choose from. There are so many books that I read through my teenage years that blew me away with the possibilities of language that it's hard to choose, so indulge me with more than one.
For vivacity of the perfect description and slight of hand with a plot – Thomas Hardy. Tess of the D'Urbervilles has been a constant favourite, I reread it often and, as I spent my youth in the West Country, it's like going home, wherever I am in the world. For wit, Jane Austen – choose any novel, but for me Pride and Prejudice first, Emma last. For boldly doing something totally other in her own room, Virginia Woolf. Start with Mrs Dalloway, go anywhere else. I am particularly fond of Orlando. For poetry that blew my socks off, TS Eliot. Start with the opening of Prufrock. Classics, as I said and a good foundation.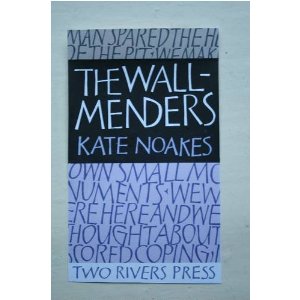 LB:  Who influenced your decision to write?
KN: I don't think I made a decision to write. It's not as if I woke up one morning and said 'I am going to be a writer'. What happened was more a slow accretion from childish stories and very bad poetry as a teenager (all of which are lost, thank goodness, so there will be no juvenilia) to more mature work. The first poem I wrote as an adult that I was really pleased with was over twenty years ago when my eldest daughter was born. Perhaps that event pushed the right creative buttons in my mind, I don't know, but whatever it was, from then on I haven't stopped.
As to who influenced me, I think it's more who encouraged me. Early on I knew I needed to read, read, read and then learn the craft. I went back to University in my late twenties to study English Literature, which I should have studied first time around, but didn't. Luckily Reading University taught part-time degrees in the evening, so I was able to rush to lectures and tutorials after work two, sometimes three, nights a week. It was a hard slog, but worth it. I have studied everything in the canon that I should have. After that I started a creative writing programme. I was writing short stories mainly, under the encouraging eye of novelist Leslie Wilson, who said the best thing to the then unconfident me, which was, 'You have talent, don't ever stop.' I am hugely grateful to her. Since then I have studied poetry with Susan Utting, Jane Draycott, Tony Curtis, Sheenagh Pugh, Chris Meredith, Philip Gross, Carol Ann Duffy (the Poet Laureate) and Gillian Clarke (the National Poet of Wales). Gillian was my tutor for my MPhil and I could not have learned from anyone better. She still sits on my shoulder saying things like 'No, and you know why' when I'm writing. I have two internal critics.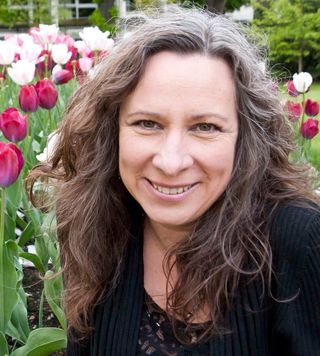 LB:  Describe your writing environment.
KN: Most of the time I live in a tiny apartment in the Marais in Paris. My desk is in my bedroom, so I sleep with my work, which I'm not sure is necessarily a good thing, but it certainly keeps me focused. It's a small desk, just enough room for my computer and a few piles of books and papers, but huge compared to the table Jane Austen wrote her manuscripts on. I'm quite a tidy writer, which is just as well. Writing poetry seems more contained in physical space: a few sheets of paper and the internet for research or fact checking.
I have crossed to the dark side recently and am working on my first proper novel (I don't count the three aborted ones that are sitting in a desk drawer in England). This seems to take up much more room. For a start I have had to draw a huge chart for the wall to record what happens when etc. as I simply can't remember the order of events; the canvas of a novel is too large to retain all the detail, and there are piles of print outs for when I want to lie in bed editing, which I can't seem to do on screen. Also I've now broken out of the garret and am writing in cafes and on trains on a tiny computer, which I cannot do with poetry. It must be something to do with the extreme concentration of language in poetry versus the flow of writing a novel and I am enjoying better coffee.
When I'm not in Paris, I have an office desk at home in Reading, surrounded by all my books, the room is floor to ceiling bookcases, but it's a shared study and randomly my husband or daughters come in and do things on the other desk, so it's not ideal unless I banish them for a few hours.
LB:  Which book or poem do you wish you had written?
KN: Oh, so many. One book of poems I wish I had written is The World's Wife, but Carol Ann Duffy got there first. From time to time I've trailed around her in the background a bit rewriting Greek and Roman classics from a feminist point of view, but I always have to check I'm not treading on her toes. So far, so good.
LB:  What is the most frustrating part of the writing process for you?
KN: Having a good idea, but not being able to articulate it in the way that I want to or in a way that is pleasing. Sometimes poems just don't spring into life. They need lots of work and rework. It can take years before you find the right way to do it. That's frustrating and requires patience, a virtue for which I am not known. That's why notebooks are important to jot things down, even if you don't do anything with the thoughts or ideas for months, but in re-reading them random images can jump out and start resonating. It's a strange, but exciting process.
That and not having enough time is frustrating. I work full time at a fairly stressful job and so my writing is concentrated into short bursts. It's effective, but I would love to be able to indulge in whole days of writing like some of my friends who are lucky enough not to have to work at cash jobs all the time.
LB:  Which inspires you more - people or places?
KN: I'm greedy, so both. People interacting in the world and what's it's like to be human in a particular landscape are what I write about, what everyone writes about I think. My new book, Cape Town, is just that; part-life writing, part-political discourse, but all about response to living in a particular place. The way I look at the world is through geography; flux in space and time, as it was my first academic love and colours everything. I can't look at a river valley without seeing the processes that have formed it, or stand on a beach and not watch long-shore drift in action. Don't come on a walk with me if you don't want a geomorphology test when we get home.
LB:  Who are you reading?
KN: Right now on my bedside table are the latest poetry books by Lesley Saunders, Philip Gross and John Burnside, Peter Ackroyd's history of the Thames, some political ecomonics on the crisis in capitalism and (gasp) JK Rowling – I am reading Harry Potter in French to improve my rather poor language skills.
LB:  What are you working on now?
KN: Apart from the first novel, which is all but all consuming, I am finishing a book of poems on or about tattoos. It's been more than a year long project to write about something I knew nothing about; I don't have any (nor do I want any), but it's been fascinating. Not the least of it has been finding out just how many people have tattoos, why they have them and how eager they are to talk about them. Complete strangers have stripped off in public to show me their ink. Amazing.
LB:  Where can we buy your books?
KN: In Paris at Shakespeare and Company on the poetry shelves, or directly from my publishers Two Rivers Press and Eyewear Publishing or via Impress. In Reading in Waterstone's and at the World Shop. Oh, and there's always Amazon if you must. More details on my books are on my blog www.boomslangpoetry.blogspot.com. If you want to hear me reading, I am at Spoken Word Paris www.spokenwordparis.com most Monday nights.
 ***
About the authors
Kate Noakes is a prize-winning and widely published poet who set up Boomslang Poetry to facilitate poetry readings and workshops in the UK.  Kate's first collection, Ocean to Interior, was published by Mighty Erudite Press in December 2007 and Kate's second collection, The Wall Menders, is published by Two Rivers Press in 2009.  Kate divides her time between Britain and Paris.  See her books here.
Lisa Burkitt was a print journalist before moving into broadcast journalism. She has produced and presented radio documentaries and a current affairs/arts panel show on local radio. Lisa was also a weekly columnist with the Johnson Press group. Her debut novel; 'The Memory of Scent" (The History Press) is now available and she is anthologized in 'Best Paris Stories' which was launched in the American Library in Paris on the 29th May. She lives in Co. Donegal, Ireland.