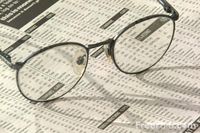 This month news from Odile Hellier, Cara Black, Sheila Kohler, Patricia Wells, Peter Conradi, Thirza Vallois, Stephen Clarke UPSTAIRS AT DUROC, MICHELLE NAKA PIERCE,   CHRIS PUSATERI, ALEXANDER DICKOW. Marilyn Hacker, Pam Leavy Ellen Hinsey, Jeffrey Green, Heather Hartley, Margo Berdeshevsky David Barnes. Paris Writers Workshop, International Photography Competition, Novella Contest. and more (update ongoing)
NEWS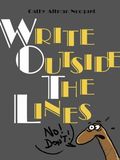 Cathy Altman Nocquet's new book, Write Outside the Lines: a Creativity Catapult,
has just been released! "Over 300 offbeat, original writing exercises that develop creative thinking, valuable insights into the writing process and a close encounter with Nardo, the "snake within", out to discourage everyone's productivity."
Patricia Wells author of  THE FOOD LOVER'S GUIDE TO PARIS now has an IPHONE APP! 
 Patricia is a former 
New York Times
 food writer, the food critic for the IHT for more than 25 years and the author of 15 books. You can download the app for iPhone at 
www.foodloversparis.com
 or directly from
iTunes
 (see article from
 The Provence Post
)
  Peter Conradi, author of The King's Speech and Hitler's Piano Player, has a new book: The Great Survivors: How Monarchy Made it into the 21st Century  (In it you can learn the incredible story how Queen Elizabeth, now celebrating her Diamond Jubilee, met her husband.)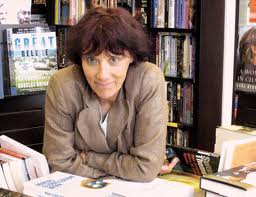 Sadly, the Village Voice Bookstore will close this month. Party in honor of  Odile Hellier on June 16th.  
INTERVIEWS
Thirza Vallois on the impact of personal experience and history in reading short stories.
Laurel Zuckerman on the story behind Best Paris Stories
coming soon: Stephen Clarke on ebooks, annoying the French and his debt to DSK;  and Mary Ellen Gallagher on the terrors of judging other writers in "Lest Ye Be Judged"
LITERARY EVENTS IN PARIS
KIDS Fri 01 June | 19h00  When Paintbrush Meets Page With Heather Hartley (ages 12+) AT The American Library in Paris
 2 JUNE:  THE COLLECTIVE AT Shakespeare and Co
Sat-Sun  02-03  June | 10h00  Monthly Used Book Sale Weekend  AT The American Library in Paris1
KIDS 2 June 12h00 Meet Your Mind, The Fertile Factory (ages 9-12):  AT The American Library in Paris
KIDS Sat 02 June | 15h00  Saturday series (ages 6+): Greeks Bearing Gifts  AT The American Library in Paris
 Monday June 4, 7 pm Poetry reading at AUP.  Marilyn Hacker, Pam Leavy Ellen Hinsey, Jeffrey Green, Heather Hartley, Margo Berdeshevsky and David Barnes. The reading begins at 7 p.m. and will be followed by a reception and book-signing. AT American University in Paris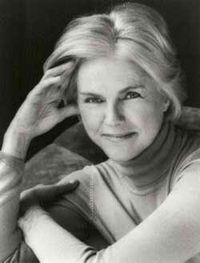 Monday, June 4th from 1:30 to 4pm in Paris  Novelist and O'Henry Prize winner Sheila Kohler will teach a master class for adults (University students and older).   30 euros per participant and 20 for students. Enrollment limited to 12 (4 places already reserved).  RSVP altman.nocquet@free.fr 
Tuesday June 5, 2012, 7 PM   UPSTAIRS AT DUROC, the Paris literary journal invites you to a special reading featuring new work by three poets  MICHELLE NAKA PIERCE,   CHRIS PUSATERI and ALEXANDER DICKOW   At Berkeley Books of Paris 8 rue Casimir Delavigne, 75006 Paris, Metro Odeon
6 JUNE: ROBERT COOVER, BEN MARCUS, NICK FLYNN (&NOW) AT Shakespeare and Co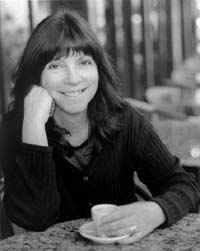 Wed 06 June | 19h30   Evenings with an Author: Cara Black  AT The American Library in Paris

7 JUNE: JENNIFER EGAN, A VISIT FROM THE GOON SQUAD AT Shakespeare and Co
10th.June : Charles Borkhuis : "Drawing Blood" (stage play in English) AT Carr's Pub and Restaurant
 13 JUNE: DEBRA SPARK, LECTURE ON WRITING AT Shakespeare and Co

14 JUNE: BILINGUAL READINGS OF 'EROTIQUES' E.E. CUMMINGS AT Shakespeare and Co
14th June 2012 at 7pm James Barrl presents A Line in the Sand: Britain, France and the Struggle that Shaped the Middle East,  AT WH Smith
 16 June 8 pm Party for Odile Helier at the Village Voice Bookshop. Please contact ehinsey@orange.fr
 June 14-17 Le Marché de la Poésie at Place Saint Sulpice.

15 JUNE: PHILOSOPHERS IN THE LIBRARY, DANIEL LEVIN BECKER AT Shakespeare and Co
 24th.June : Timothy Jay Smith : "Red Bandana" (screenplay in English) AT Carr's Pub and Restaurant
 June 24-27, 2012  Paris Writers Workshop (PWW)   This year's writers-in-residence faculty are: Samantha Chang (Novel), Kate McMullan (Writing for Children/Young Adults), Mimi Schwartz (Creative Nonfiction), Kathleen Spivack (Poetry), Christopher Tilghman (Short Story).  ( Click here for more information on faculty and presenters.)  The workshop will be held  at the American University of Paris. Find out more at www.pariswritersworkshop.org or email pww@wice-paris.org. The special discounted early bird rate is available until March 31. Workshops traditionally fill up quickly. 
28th June 2012 at 7pm Terry Cudbird  presents Walking the Hexagon. AT WH Smith
AUGUST- SEPT 
 August 1-14-12-  Nahid Rachlin's Fiction Workshop (open to memoir), in Assisi, Italy,  at Art Workshop Interational. Write, Revise, Polish, in Assisi, Italy, August 1-14, open for credit and non-credit. For more details about Nahid's course click here. For general info about Art Workshop Internationalclick here.  COST:  2 weeks: EARLY BIRD—$4,560 ($351 per day); after April 18, 2012—$4,785 ($368 per day) the price includes lodging, shared double room with bath in an air-conditioned four-star hotel, breakfast, four-course dinner, tuition, instruction and studio, lectures, and all gratuities, pick up from airport.
September 20-23,  2012 Festival America : every two years in Vincennes
CALLS FOR SUBMISSIONS
Paris Literary Prize - Deadline September 1, 2012
 International Fine Art Photography Award : Deadline August 1, 2012Incredible opportunity for fine photographers. Check out their website for details.
Do you know about all the new apps coming out for Paris? Paris Writers News would like to publish regular updates on these innovative new apps. Please contact us at pariswritersnews@gmail.com
 BONUS:
See Janet Skeslien Charles talking about Les Fiancées d'Odessa (in French) on France 2 ! http://programmes.france2.fr/dans-quelle-etagere/?page=accueil&id_article=3551
See slideshow from the BEST PARIS STORIES book event at the American Library in Paris https://picasaweb.google.com/115325042575010559840/BestParisStorisAmericanLibraryInParisMay292012?authuser=0&authkey=Gv1sRgCJzXlKKQguPibA&feat=directlink#slideshow/5748308204954229426