To select the short stories for Best Paris Stories, the Paris Short Story Contest assembled a Dream Team of Judges and Editorial Committee members from Paris writing community. Their mission: pick what you love.  As simple as this sounds, for a serious writer, the exercise can be fraught. What do I love? What is good? Is it the same thing? Does it matter? The process of selection was so interesting and useful to writers that I asked several members of Best Paris Stories Editorial Committee to share their thoughts with us.
In this essay, Mary Ellen Gallagher -  novelist, journalist, editor and, for writers who have had the pleasure of working with her, a most excellent reader - shares her approach to evaluating submissions with us.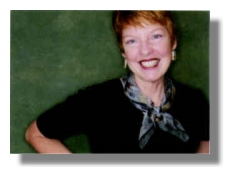 Lest Ye Be Judged…
Serving on the Editorial Board of Best Paris Stories by Mary Ellen Gallagher
Like most writers, I relish a fresh ream of paper – 500 pristine sheets awaiting a vivid character who will sail across the white page, leaving a wake of snappy dialogue. Choosing the best from the many submittals to Best Paris Stories was a different story – it was about someone else's story. I was determined to keep "me" out of it, disproving what Jack McClelland, editor and mentor to many of Canada's great writers, once wrote to the Canadian Governor.
I would not employ an author to referee a Ping-Pong match. By their very nature they are biased and bloody-minded. Better put a fox in a henhouse than to ask an author to judge his peers.    
            Jack McClelland, Imagining Canadian Literature: the Selected Letters.
I started my review of the submittals with a clean desk, a full pot of coffee and a chocolate bar of good will. I didn't try to be "objective" because editing is a subjective business, but I wanted to approach each story with an open mind.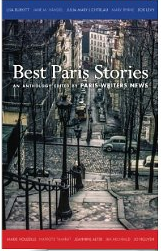 During the first read-through, I divvied the submissions into three stacks, "Good" "Maybe" and "Ouch!" During the second read, I paid closest attention to the last pile, knowing this might be their last chance. The "Good" and "Maybe" candidates were each read at least twice more, during which I jotted a "grade" on each cover page. Usually, the few stories I liked the most and the few I cared for the least were easy to spot, but I left them in their respective stacks until I'd re-read everything once again.
"You want to remember that while you're judging the book, the book is also judging you."
              Stephen King, Night Shift
If the submittal was a plot-based story, which most seemed to be, I looked for an engaging series of logical events without a "deus ex-machina" dropping out of the sky to fix everything. I liked stories where the seeds of the resolution were planted early and with discretion, and I wanted to enjoy worrying alongside the protagonist until, Voila! All was revealed. While I was reading, I asked myself, "Why now? Why is this character facing this situation at this particular point in time? What change has put the main character at risk?"
He had three whole dollars, a worn out car.
A wife who was leaving for good.
Life's made of trouble - worry, pain and struggle.
She wrote 'good bye' in the dust on the hood.
I want to know the same thing
Everyone wants to know…
How's it going to end?
Tom Waits, "How's It Going to End?"
I also looked for stories that "only this author could tell." It might have been a setting that was new to me, or a credible character unlike anyone I've ever met or read about before. It was a good sign if I "fell into the story" and forgot to be objective. When I started rationing the pages to the end, I knew I'd found a winner. 
I didn't care if the story was driven by plot or by character, as long as the voice was strong and steady. If the author had a confident and unique way of describing reality, I could have enjoyed a hundred plot-less pages – but the voice had to be extraordinary.
Use of language was an important part of voice. I thought of Chekhov's admonition, "Don't tell me the moon is shining; show me the glint of light on broken glass." Nor, did I want to see a figure of speech in every line. I preferred a single striking description with space around it to let it breathe.
One "voice test" I used relates to the "Page 67 Rule," which asks if I open a book to page 67, am I pulled into the story? The same theory worked for the submittals: if I looked at the last paragraph at the bottom of page six in each story, was I captivated? Did I get a clear sense of the author's voice? Did I want to keep reading? 
This "Bottom of Page 6" test saved some stories with clumsy openings. Writers know that the first few lines are critical, that if a story doesn't engage the reader within a few paragraphs, all is lost. However, some submittals with weak openings were redeemed if they captured me on the bottom of page six.
If an author's voice was strong, I overlooked technical errors and formatting problems – until I was tossed out of a piece once too often. Like many readers, I want fiction to take me from the real world into the imaginary land on the page. If the author failed to use the standard road signs that guide my escape – paragraphing, correct spelling, good grammar – I was likely to downgrade the submission.
"Beauty is in the eye of the gazer." 
After giving each story a grade, I left them alone for a week. I tried to note which plots I remembered and persistent images that came to mind. Just because I recalled a particular aspect of a piece didn't mean I changed the story's rank, but it did help me prepare for the final read. The last time I read through the manuscripts, I reconsidered a few stories and reassigned their group, but most stories retained the order I'd given them after the second or third read.
It don't mean a thing if it ain't got that swing.
                        Louis Armstrong
As a member of the editorial board for Best Paris Stories, I was privileged to read delicious stories about the most beautiful city on earth. Even if I didn't meet every contestant personally after the awards were announced, I had the opportunity to help a few of the writers improve their craft. Jotting comments in the manuscripts' margins helped me during the sorting process and enhanced my own writing discipline.
As Emerson said, "No man can help another without helping himself." I saw my own issues in some of the contestants' pieces, and sometimes – Eureka! – I found a solution. I certainly sharpened my "personal ruthlessness," which helps me edit my own work. Once or twice, I slipped one of my problem stories into the middle of the stack I was reviewing. With the additional detachment, I spotted shortcomings in my work that had eluded me until then.
I admire the optimism and discipline of those who sent stories into Best Paris Stories, especially those who submitted work for the first time. We all benefitted from the endeavor and now, readers everywhere will relish this new literary legacy from and about The City of Light.
___
 Mary Ellen Gallagher's fiction has won literary awards in the USA, France and Australia, and her articles about American culture are frequently published in the French journal New Standpoints. A native of Wisconsin, Mary Ellen holds an MFA in Creative Writing from Lesley University, Cambridge MA.  She is currently finishing her first novel Airstream, the story of a young mother trapped between her secret past and the flood waters of the Mississippi River. She served as a member of the Editorial Committee for the Paris Short Story Contest in 2011.