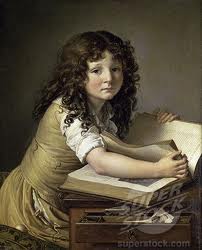 Are the French "shunning" ebooks? Has France found the magic bullet to protect its bookstores? The NYT and the Guardian seem to think so. But the reality in Paris is more complicated.
"The French still flock to bookstores,"NYT Paris correspondant Elaine Sciolino assures us.
"As independent bookstores crash and burn in the United States and Britain, the book market in France is doing just fine. France boasts 2,500 bookstores, and for every neighborhood bookstore that closes, another seems to open. From 2003 to 2011 book sales in France increased by 6.5 percent."
Ebooks, Scioloni says,  "account for only 1.8 percent of the general consumer publishing market here, compared with 6.4 percent in the United States." This is due to their "centuries-old reverence for the printed page" as well as a variety of government actions, including subsidies for bookstores and price fixing.
The Guardian's veteran Paris correspondant Angelique Chrisafis chimes in with similar observations in "Why France is shunning the ebook." Like Sciolino, Chrisafis points to low ebooks sales (only 2%) as proof that:
"When it comes to reading books, the French are determinedly bucking the digital trend and sticking to paperbacks."
This is exactly the kind of news that would be great if it were true.
But when two of my favorite journalists publish such similarly misleading articles at the very moment when Paris booklovers risk losing not one (Village Voice) but THREE great literary institutions (The Red Wheelbarrow in the Marais and Virgin Megastore on the Champs Elysées), it's just about impossible to resist the urge to take a closer look.
***
1) What happens to English language bookshops has no bearing on what might happen to French language bookshops.
If only. While English speaking and French speaking book buyers do behave differently in some respects, this is at least partly due to the speed of penetration of  the immense technical and logistical changes in the publishing industry. France has been slow to adopt new distribution technologies which are shaking up publishing in the USA. This does not mean, however, that decentralization, disintermediation and dematerializaton will never happen. (They also lagged in other industries, like finance and supply chain).  On the contrary, there are signs that the mutation is already underway, even in outdated data from 2011. (see reports below).
2) Ebook sales in France are proportionally lower than in the US.
This is true, of course. But then, American readers have had FOUR YEARS to get used to the Kindle, which was introduced by Amazon in the USA in November 2007. The Kindle, which is the juggernaut of ebooks, dwarfing all other readers combined, arrived in France only six months ago. 
The trend, however, in France as in the USA, is toward more ebooks.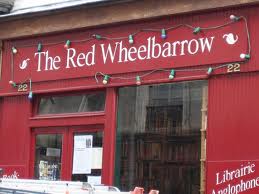 3) The French prefer paper to ebooks.
Well, yes, but how could they do otherwise, when the selection of ebooks was so limited that, in practical terms it did not exist? 
Until extremely recently, if you wanted to read French classics for free on your kindle, you had to have a US account. They simply weren't available in France. Look at the pub dates for "Dumas" for example on amazon.fr and amazon.com on kindle. September 2011 at the earliest in France. Several months to several YEARS earlier in the USA.
Free or nearly free classics was a major selling point for ebooks in the USA, as it will soon most likely be for France. In this respect "shunning" ebooks is a little misleading.
You can't shun what isn't there, can you?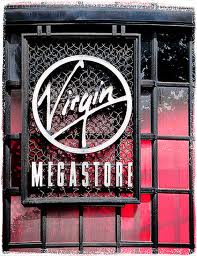 4) Price fixing in France is saving the book
Is it? Or could it be reducing the pool of readers by pricing the book too high and in the process killing bookstores that do not receive subsidies? 
Some questions to explore:
- Why have we lost so many excellent and much appreciated English language bookstores in Paris? Brentanos, now Village Voice, and soon- if nothing is done - The Red Wheelbarrow. These are all terrific places. Why now?
- Look at the English language bookstores that remain. Nearly all sell used books in addition to new books if not exclusively (Tea and Tattered Pages, Berkely Books, San Francisco Books, Shakespeare and Company, Abbey Books). And these bookstores are all, clearly, labors of love. WH Smith - in offering only new books - is the exception. 
- If price fixing has saved the book, why is Virgin Megastore shutting down its Champs Elysées flagship? True, Qatar has bought the building - and why not, it's a nice building!-  but Virgin had reportedly already decided to move. Where to? What will happen to its book business?
- How relevant is the Loi Lang in the internet era? Publishers and distributors must toe the line, but not third party vendors. Already you can buy most older books for £.01 at amazon.co.uk. How long till the third party vendor phenomenon hits pricing in France with the same force? (Elaine Sciolino's bestseller La Séduction, priced in French at 19 euros, can already be had for 7 euros new from "suzy89".)
- What about the young, who are, as well all know, our future? What are their reading habits? Are they purchasing paperback books at 19 euros a pop as the articles might lead us to believe? Or are they reading snippets on their smartphones, admiring the illustrations in BD's (officially "books") or simply not reading at all?  Is it possible that setting them to read the classics - even in free kindle versions - might be progress?
- How is the organization of publishing and distribution in France, where large groups control both, impacting the introduction of ebooks?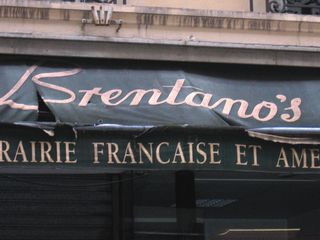 5) Subsidies are the solution
Judiciously applied, who knows, they might be.
There is, based on what has already happened in the USA a very real threat of  vast dead zones of bookless regions, in which children may grow up without ever entering a bookstore. Clearly, the invisible hand has failed us here. Some kind of intervention is necessary. But which?
Are French style subsidies really the solution? Or perhaps a subscription model? Paypal donations? Vouchers? Some way of supporting bookstores that people actually like and buy books from (as opposed to ones which know how to get subsidies).
I personally would be more inclined to favor tax exempt status for bookstores, which are at least as beneficial to humanity as religious institutions (which get 96 BILLION in the USA) . If the Romneys can declare $77,000 in tax deductable expenses for the feed and care of their dressage horse Rafalka, why not bookstores too?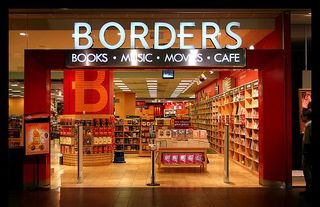 In any event, the truth about ebooks in France is not to be found in either of these articles by these esteemed Paris journalists. The truth is that books - and bookstores - are in trouble in France.
And only clear analysis and steely-eyed attention to the facts - not wishful thinking - can change this.
 For more information on ebook sales in France in 2011 (attention: BEFORE the launch of Kindle), see:
Syndicat National de l'Edition: Le Marché du Livre Numérique, assises Mars 2012 (PDF)
Publishers Weekly The Global Ebook Market (France page 12-14)