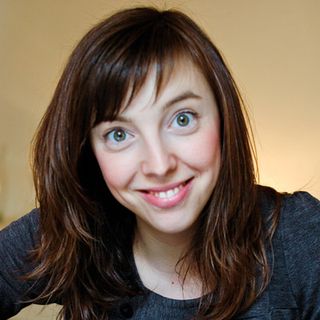 "If you haven't heard of multi-lingual Chocolate and Zucchini by now, you've obviously been living in gastronomic purgatory," -- Times Online's guide to the world's 50 tastiest food blogs.  
Clotilde Dusoulier is the author of Chocolate & Zucchini, Clotilde's Edible Adventures in Paris, and an editor of I Know How to Cook. She launched her bilingual food blog, Chocolate & Zucchini, in 2003. It has repeatedly been named one of the best food blogs in the world, most recently by The Daily Meal, Delish, The Times, and New Statesman.
This week, Laurel Zuckerman talks with Clotilde Dusoulier about cooking, writing and the ingredients for creating a great food blog -- in English and in French.
Continue reading "Interview with Clotilde Dusoulier, author of Chocolate and Zucchini" »