Authors interview Authors:
   Janet Skeslien Charles, author of Moonlight in Odessa,
talks with Geeta Kothari, fiction editor of The Kenyon Review
Geeta Kothari is fiction editor of The Kenyon Review, which had three short stories selected in this year's collection of theThe PEN/O. Henry Prize Stories. She is a two-time recipient of the fellowship in literature from the Pennsylvania Council on the Arts and the editor of 'Did My Mama Like to Dance?' and Other Stories about Mothers and Daughters. Her fiction and nonfiction have appeared in various journals and anthologies, including the Kenyon Review, the Massachusetts Review, Fourth Genre, and Best American Essays. In 2004, she received the David and Tina Bellet Award for Teaching Excellence. In addition to teaching in the undergraduate curriculum, Geeta Kothari also directs the Writing Center. She is currently and instructor at The Kenyon Review Writing Workshop, which "is a bit like boot camp (without the yelling and obstacle courses)  for serious writers"and sounds like a great opportunity for writers at all stages of their writing lives.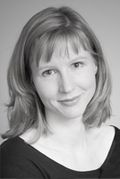 Janet Skeslien Charles : "I love to teach and to take classes. Last year, at the Geneva Writers Workshop, I took a class with Geeta. All the participants said the same thing – she is a brilliant writer and her workshop was inspiring and informative. I am thrilled to be able to interview her today."*
 JSC: What books are on your nightstand? 
Geeta Kothari : Because it's the summer and school is out, I just went to the library and got a stack of books, just like I used to when I was a kid.  I won't give you the whole list, but here are the books I'm currently reading:
 I'm writing about my mother, so I've been reading memoirs about mothers and daughters.  I'm about halfway through The Memory Palace, Mira Bartok.  
 I'm about start Zazen, by Vanessa Veselka (I actually bought this one).  As a writer, I struggle with the first person, so I'm always interested to see what other people do.  The voice on the first page is fierce and compelling, and I'm afraid once I start, I won't be able to put it down. 
 JSC: What advice do you give to struggling writers? 
GK : Stop fighting with yourself!  Get out of your own way.  Rejection, finishing stories, finding time to write, these are problems every writer has.  In her bio for this year's Kenyon Review Writers Workshop, Jane Hamilton writes:  "Jane Hamilton has published six novels and also has three failed novels, in addition to essays that have appeared in various publications.  There are failed essays, too."  Without failure, there can't be success.  No one gets a pass. Once you accept that writing well takes a lot of time and effort, and that you are not special, then sitting down and getting to work becomes easier.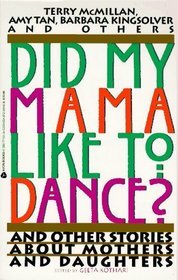 JSC: What is the best advice you have ever received?
GK : In 2006, I took a workshop with Nancy Zafris, which had a huge impact on me.  She started class by saying, "Writers need to be stupid."  It's so easy to think yourself out of a story before it's even begun. Or to talk yourself out of something because it "doesn't make sense."  Nancy taught me how to pay attention to what's on the page rather than what's in my head.
 JSC: You are such a wonderful teacher. Is there an exercise that you can share?
GK : When I'm stuck I draw. I write in unlined notebooks for this reason.  I usually make quick, messy sketches with arrows and notes around them. Sometimes I draw a map of a place from memory, sometimes I draw whatever's in my immediate surroundings. I also draw when I travel to new places. I'm terrible, but I find sketching helps solidify images for me, more so that photographs. The payoff is not immediate. It comes later, unexpectedly, when I'm writing a story and searching for a detail, these are the ones that emerge. They emerge out of their original context and find a place in the world of the story. These moments always feels like a gift. I can't plan them, so I'm always grateful and surprised.
 JSC: How many stories do you read each year for the Kenyon Review? What do you look for as you make your selection?
GK : We get over 5,000 submissions per year, fiction, poetry and nonfiction.  I mostly read fiction and nonfiction. I read everything that's addressed directly to me, and then whatever the other editors or readers send my way.
 JSC: Is there a common mistake that beginning writers make?
GK : I see a lot of stories that take you out of the story with too much exposition and/or flashback on the first or second page.  This happens either because the writer already knows the story and is in a rush to get through it or because the writer is anxious to explain away the things that don't make immediate sense.
JSC: What's next?
 GK : I've just completed a short story collection, and I'm working on a book about my mother, who was recruited by the United Nations and came toNew York from India in the 1950s, by herself.  The book uses my mother's story as way into the history of commercial aviation and its impact on immigration, and the complications of a transit-lounge upbringing. I was born and raised in New York, went to school inEngland and for a long time thought India was home, although I had never lived there.   The book is part travelogue, part memoir.
* * *
Janet Skeslien Charles' debut novel Moonlight in Odessa was chosen by Publishers Weekly as one of their top ten debut novels of Fall 2009. It was the winner of the Melissa Nathan Award for best comedy-romance. 
*As a fellow attendee of Geeta Kothari's remarkable class in Geneva, I am particularly pleased to republish her interview here.