French Intellectuals Debate the DSK affair: Part One
Public debate: "What does the DSK affair teach us?"
What, I wondered, indeed.
 "Do go, Laurel," a friend Facebooked me, "and give him a slap for me."
This proved to be impossible, as BHL wasn't physically present. Fortunately, however, his spirit hovered.
The setting was quite wonderful: a small and plushly comfortable cinema deep under Apollinaire street, just a champagne cork pop away from Les Deux Magots.
I arrived early and sat, as always at such events, front and center.
As another attendee and I sparred good-humoredly, a gentleman the next seat over, hearing my accent no doubt, handed me a clipping of Maureen Dowd's NYT's article: "Powerful and Primitive".
I don't have my glasses, I protested.
That's ok, he said eyes twinkling merrily, I'll hold the article while you get them. I scrounged, found them somewhat bent, and put them on.
Oh, she wanted it, I read,  She wanted it bad.
That's what every hard-working, God-fearing, young widow who breaks her back doing menial labor at a Times Square hotel to support her teenage daughter, justify her immigration status and take advantage of the opportunities in America wants — a crazed, rutting, wrinkly old satyr charging naked out of a bathroom, lunging at her and dragging her around the room, caveman-style.
We laughed, this stranger and I. Though whether for the same reason, I didn't know.
Before I could ask, the speakers filed in.
There was a hush.
On the elevated stage:  distinguished philosopher Alain Finkelkraut; Ni Putes Ni Soumises president Siham Habchi ;  a psychoanalyst (Alain Didier Weill); a lawyer (Marcela Lacub) and our moderator, the youthful and silky-voiced Alexis Lacroix.
The debate was organized by La Règle du Jeu (a BHL creation, I later learned.)
And, indeed, the event was orderly.
Each speaker had two small bottles of water.
I opened my microcomputer discretely (I hoped) to record such pearls of wisdom as would rain down on us.
(Verbatim, though difficult, is always best  Especially for psychoanalysts.)
After the introductions, each speaker made some remarks. Finkelkraut, clearly the alpha intellectual, began.
A long time admirer of Finkelkraut—most recently for challenging elderly cult hero Stéphane Hessel for his nasty and dishonest little pamphlet—I had high hopes.
DSK, he said, is being seen, not as a man, but as a symbol. A symbol of rich vs poor; white vs black; powerful vs weak; Muslim vs Jew. As such he is condemned and this is wrong. 
We must respect, not only a presumption of innocence but a "présomption d'individualité".
Murmurings of assent at this cool expression.
Then, reading from his notes, the philosopher debunked accusations of omerta, which is how we all refer to the reluctance of the French press to tell us certain things.
What, he asked rhetorically, might have happened if we had known everything about the less than exemplary private life of that great statesman (and private nutcase) Churchill?
(With all those bombs and Hitler and everyone else being a bloody appeaser, I shudder to think!)
Then, to enfoncer le clou, Finkelkraut shared with us the tragic story of a dissident whose intimate conversations were publicly broadcast by an oppressive communist regime in order to destroy him. Truly, it was terrible. Only a bad, bad regime would do that.
 "A human being lives here!" Finkelkraut cried, quoting from Philip Roth's excellent The Human Stain.
This met with much approval, being both literary in origin and unassailable in sentiment.
(OF course, as always with Roth, the idea is a bit more complicated than that. His fictional hero was so easily destroyed because of a terrible lie: born half-black, he had cut himself off from his family to pass for white in order to achieve worldly success in the days of segregation. His secret got out. Finkelkraut forgot to mention that part. Too messy, probably. And not as lyrical--"a black man who abandoned his adoring mother to further his career by pretending to be white lives here!".)
No matter. The tone was set. We were not talking about violence against women (really, why talk about that?) We were talking about something much, much more important: the individuality of the human being and his right—and ours—to a private life.
This apparently made a great impression on the other panelists, because after that they competed to slip in references to La Tâche (stain in French) in their own presentations, casting eager looks at Finkelkraut.
The microphone was passed to Sihem Habchi, president of Ni Putes Ni Soumises.
« How," Habchi asked, "am I supposed to encourage girls who have been raped to go to the police, to file a complaint when every day we hear these acts minimized ? »
A small woman, with a bright round face and curly black hair, Habchi was by far the youngest panelist.
She had become president of "Neither Whores nor Submissives" when founder Fadela Amara joined Sarkozy's government. A world away from the gauche caviar (or derogatory "gôche"), Ni Putes Ni Soumises defends the basic human rights of women in France's immigrant ghettos, in particular against Islamic Fundamentalists. It's the front lines in France's increasingly hot culture wars.
Habchi was polite. She listened quietly to Finkelkraut, and even made an effort to agree.
This, however, did not stop her from pointing out that Ni Putes Ni Soumises struggled daily against such horrors as forced marriages, genital mutilation, the oppressive power of "big brothers" and domestic violence against women, including rape. The burqa, she said, exemplifies this transfer of the private space into the public space in its denial of a woman's right to dispose of her  own body in even the most basic sense.
As for the DSK affair: the reaction in France was quite different from that in America.
In France, Habci noted, rape and sexual aggression have been minimized. And that attitude was intolerable.
« How am I supposed to encourage girls who have been raped to go to the police, to file a complaint when every day we hear these acts minimized ? »
Look at what happens to French politicians (élus) who are accused --and convicted--of sexual harassment and aggression! They do not resign. There is no press. Their political parties do not exclude them or even consider expelling them. This is true of all the parties: FN, UMP and PS. 
Take, for example, the Socialist senator, Jacques Mahéas. 
(I noted with pride that the convicted socialist senator, Jacques Mahéas, hails from Neuilly sur Marne, the town just next to mine. Funny story : he used to march in support of Ni Putes Ni Soumises. A supporter. Once, in public, he gave a speech, « thanking whores and the subjugated »--a amusing lapsus)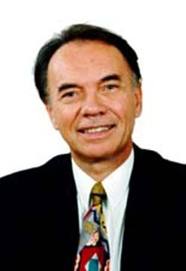 Equitable justice is all I want, Habchi explained. The laws are not applied in France.
"The women I represent identify with DSK's accuser....These women think : 'The police does not protect me.'"
Habchi reminded the assemby (which had a tendancy to get distracted by other issues) that "sexual harassment and rape are violence."
"It is a  fundamental problem in France that this violence exists within the political class."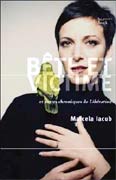 The next speaker, a lawyer named Marcela  Lacub, expressed dismay at the "impossibility of doubting the victim's word." Furious readers had accused her of favoring rape when she suggested that the victim might be lying.
This statement met approval. Even, it seemed, a bark.
I looked around the cinema. Nearly three hundred people but no dog. There was another bark, from the stage. Next to the lawyer's feet, a black tail emerged, wagging energetically.
Not you too, I reproached the dog.
That police and prosecutors (not to mention Sofitel staff) might have relied on more than the victim's word alone was not considered. And it's true: could anything be more boring than DNA testing, medical examinations, phone records, hotel cards, credit card receipts and witnesses? As for trial by jury, the confrontation of prosecution and defense—well, basically the whole American judicial process—this was dismissed without a mention.
In America, it was repeated, no one doubts the victim.
 (Habchi would be alone in responding later to this and other such silly affirmations.)
It occurred to me that the participation of a policeman, a judge, a politician, or someone who actually knew something about these things might have been welcome. Especially since the topic was lessons learned (by whom? For what?) .
But already the next panelist was reaching for the mike.


If you have never seen a French Lacanian (or Freudian) in full cry, I must say you have missed a treat. How they speak!
 
 "There is a difference between 'fascination' and 'sidération'" Alain Didier Weill, psychanalyse et écrivain explained, as he launched into his discourse. "'Sidération' ça vient du latin."
(There was a small cry of despair from the woman next to me.)
After a detour to the inquisition and a savant reference to La Tâche (but did anyone actually read this book!) Didier Weill cleverly brought his demonstration back to the opposition of 'fascination' and 'sidération' which, we all knew for certain now, were not the same.
Didier Weill would later shock us by asserting that "victims of rape often hesitate to denounce the crime because they had an orgasm".
This was too much even for the lawyer with the dog, who pointed out that, historically, such arguments were used in French law to dismiss the very idea of rape—penetration means she wanted it ergo no rape or some such revolting justification.
(To which Didier Weill responded that she was right but still, there was the problem of the orgasm.) 
How, I wondered, does Le Règle du Jeu select the participants in such a debate?
I could have asked the woman next to me who was a French journalist, but by this time she had left, whispering something about "insupportable".
So much for the preliminaries. The discussion was now about to begin.
 (to be continued...)
Part One of The Debate : QUE NOUS APPREND L' « AFFAIRE DSK » ?
Cinéma Saint-Germain-des-Prés, 22, rue Guillaume-Apollinaire, Paris (VIè)
sur le thème : QUE NOUS APPREND L' « AFFAIRE DSK » ?
 Avec la participation de :
Alain Didier Weill, psychanalyse et écrivain
Alain Finkelkraut, philosophe, professeur à l'Ecole Polytechnique
Sihem Habchi, présidente de Ni putes ni soumises
Marcela  Lacub, juriste et essayiste
Un débat animé par Alexis Lacroix
SEMINAIRE DE LA REGLE DU JEU