This month, news from The Paris Short Story Contest, Cara Black, James Shapiro, Mary Ellen Gallager, Kai Maristed, Tatiana de Rosnay, David Barnes, Joy Anna Becvarik, Bob Levy, Former US Ambassador Craig Stapleton, Edith Sorel, Mademoiselle London, Paul Harding, Amy Hollowell, Pansy Maurer-Alvarez, Robert Hershon, Jack Hirschman, Gary Lee Kraut, Paul Murray, Katherine Mosby, Jennifer K Dick, Greg Santos and George Vance
 NEWS:
Lizzy Harwood has given birth to a beautiful daughter. Welcome Vivienne!!
Rosemary Flannery's The Angels of Paris:  Looking Up in the World's Most Beautiful City, will be published next year.
Wendell Steavenson is reporting on events in Cairo for the New Yorker.
The Paris Short Story Contest welcomes two new members to the Editorial Committee: Mary Ellen Gallager and Kai Maristed!
Check out the PWN Writers' Directory! If you a writer working in France, you should be included. Please contact me for updates. (Also, please think of including us on your blogroll or website links! Every little bit helps!) 
Bilingual student journalist is looking for a summer job or stage with an English or bilingual publication. Please contact pariswritersnews  AT gmail   for  more information.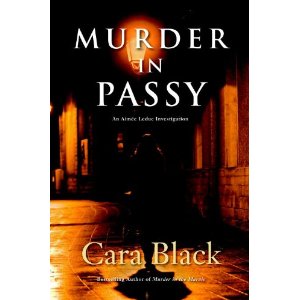 RECENT INTERVIEWS WITH PARIS AUTHORS 
Cara Black, author of Murder in Passy 
Heather Hartley, author of Knock, Knock (Proust Questionnaire),
Paul Schmidtberger, author of Design Flaws of the Human Condition (Proust Questionnaire)
Janet Skeslien Charles, author of Moonlight in Odessa (Proust Questionnaire),
PARIS LITERARY EVENTS (for a complete listing, see Paris Readings or links on the sidebar)
May 9, 2011 at 7:00 pm POETRY READING Paris-based poets Amy Hollowell and Pansy Maurer-Alvarez are joined by poet and publisher Robert Hershon from Brooklyn. at: The Red Wheelbarrow Bookstore
 5-8 May Paris en Toutes Lettres, Authors Jim Harrison and Jay McInerney, Adam Thirlwell, Veronique Ovaldé, Atiq Rahimi and others see:  http://www.paris.fr/loisirs/les-grands-rendez-vous/paris-en-tutes-lettres/paris-en-toutes-lettres-2011/rub_9926_stand_96669_port_24768
 6 May 7pm James Shapiro discusses Shakespeare and his book Contested Will. AT: Shakespeare & Co., 37 rue de la Bûcherie, Paris 5ème. M° St Michel
 8 May 19h30 MOVING PARTS Si Jeunesse Savait play reading AT Carr's Pub & Restaurant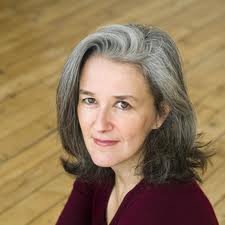 9 May 7pm Tatiana de Rosnay  reads from her latest novel A Secret Kept and for the first time read an extract in English of her new novel Rose which will be out in the US and UK next year.her fiction & first English reading of new book Rose. AT: Shakespeare & Co., 37rue de la Bûcherie, Paris 5ème. M° St Michel
 9 May 7:00PM POETRY READING AT THE RED WHEELBARROW: Amy Hollowell, Pansy Maurer-Alvarez, and Robert Hershon
 9 May 20h: SPOKEN WORD  Read YOUR work in ENGLISH, FRENCH, ITALIAN. AT: Cabaret Populaire/Culture Rapide, 103 rue Julien Lacroix, 75020 Paris Metro Belleville. http://spokenwordparis.blogspot.com/
 9 - 14 May 2011: 1, 2, 3 Festival des cultures d'Europe. http://www.123cultures.com/
 10 May 7pm Katherine Mosby read from Private Altars. AT: Village Voice Bookshop 6, rue Princesse 75006 Métro: Mabillon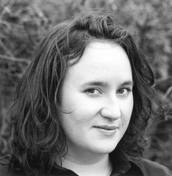 10 May, 19h15 Poets Jennifer K Dick, Greg Santos and George Vance, book launches of Betwixt and A SHORT CIRCUIT  AT  Carr's Pub & Restaurant, 1 rue du Mont-Thabor, M Tuileries
 12 May 7pm Tribute to Hazel Rowley AT Village Voice Bookshop 6, rue Princesse 75006 Métro: Mabillon
 12 May 7pm Mavis Cheek presents Truth to Tell and The Lovers of Pound Hill, her newest novel. AT: WH Smith 248 Rue de Rivoli, 75001 Paris. Métro: Concorde (RSVP)
 12 May 11, 19.30 Paul Murray, author of Skippy Dies, short-listed for both the Man Booker Prize and the Costa Novel Award in 2010, AT Centre Culturel Irlandais. Admission free, reservation recommended, in English.
 15th May MOVING PARTS Elisabeth Pierme Boi "Le Collier d'Augures" (scenario en francais AT Carrs
 16 May 6.30pm Readings by Jack Hirschman (poetry) followed by Redhot & Blue a cappella group (music) AT: Shakespeare & Co., 37rue de la Bûcherie, Paris 5ème. M° St Michel
 16 May 20h: SPOKEN WORD. AT: Cabaret Populaire/Culture Rapide, 103 rue Julien Lacroix, 75020 Paris Metro Belleville. http://spokenwordparis.blogspot.com/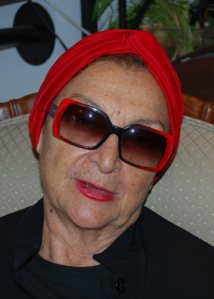 May 17, 2011 6:45 PM The ABCs of a Great Life Edith Sorel, journalist par excellence, talks about the people she's met and the places she's seen : From Woody Allen, Simone de Beauvoir, Cuba, and Picasso to Agnes Varda (and XYZ!), presented by The Women's Caucus of DAF at the home of Connie Borde 240 bis Bd St-Germain, 75007  RSVP to Sheila at sheilamc@free.fr
 18 May, 7 PM: PAUSE ON THE LANDING, new work by David Barnes, Joy Anna Becvarik, and Bob Levy, with Paris Literary Review UPSTAIRS AT DUROC AT: BERKELEY BOOKS OF PARIS, 8 rue Casimir Delavigne, 75006 Paris, Metro Odéon.
 19 May 19h30 Former US Ambassador Craig Stapleton will speak about Where Liberty Dwells, There is My Country, a collection of biographies of twentieth-century US ambassadors to France, written with Louise McCready.  AT: American Library in Paris,10 rue du Général Camou, 75007 Paris, Metro Alma-Marceau or Ecole Militaire
 20 May 5pm Paul Harding reads some of his Pulitzer prize-winning fiction. AT: Shakespeare & Co., 37rue de la Bûcherie, Paris 5ème. M° St Michel

 22nd & 29th May MOVING PARTS Michael diAntonio "The Surgeon" (screenplay in English) AT Carrs
 23 May 20h: SPOKEN WORD Paris: AT: Cabaret Populaire/Culture Rapide, 103 rue Julien Lacroix, 75020 Paris Metro Belleville. http://spokenwordparis.blogspot.com/
 Tuesday, May 25 at 7:00pm JOHN BAXTER booksigning AT Hotel La Perle Paris Tickets:35 euros–includes an autographed copy of THE MOST BEAUTIFUL WALK IN THE WORLD, a glass of wine and nibbles.  contact Terrance@paris-expat.com 
 25 May Global eBook Conference at BEA: Publishers Launch Conferences is holding a full-day educational conference at this year's Book Expo America focused in particular on international attendees, and those who do business with them, with a very practical focus aimed at trade publishing professionals. This is a show about what to do right now and in the days to come. 
30 May 6pm Mademoiselle London, London Walks!, Gogoparis guide and music by The Paris Sheiks playing 20s Americana. AT: Shakespeare & Co., 37rue de la Bûcherie, Paris 5ème. M° St Michel
30 May 20h: SPOKEN WORD  AT: Cabaret Populaire/Culture Rapide, 103 rue Julien Lacroix, 75020 Paris Metro Belleville. http://spokenwordparis.blogspot.com/
Mark your calendar for June ! PAN Writer Series with Cara Black
Tuesday, June 7, 2011 - 6:30- 8:30 pm Award-winning author of murder mysteries set in Paris, Cara Black will talk about her latest novel, Murder in Passy. RSVP to Laurel Zuckerman at pariswritersnews AT gmail.com
Call for submissions:
Gary Lee Kraut is looking for great travel writers for Europe Revisited and USA Revisited ! (See interview with Gary here).
 Station to Station: colloque international et nomade (yes, ON TRAINS!) http://station2stationcolloquenomade.blogspot.com/ Calls for Papers in French, English, Italian, German and Spanish versions!
 issue.ZERO : an upstart literary magazine created as an offshoot of the Anglo writing scene in Paris—a platform for poetry, satire, flash fiction, novel excerpts, and short and serialized stories. Wanted: sharp, tight, as strong as whiskey, darkly visionary, caustically witty, perhaps even tormented to the point of being tormenting; but above all, they should be moving and unclichéd. Submit as many as three unpublished poems of up to 60 lines per, flash fiction up to 600 words, and short stories, novel excerpts and serialized stories up to 3,000 words long. Please also include a short bio. If it exceeds 50 words, you'll have to edit it down if/when we select your work for publication. Send all submissions as attachments in .doc, .docx, or .rtf format to TheMag.Paris@gmail.com
 The Poets Live podcast posts recordings of our readings, including Jerome Rothenberg, George Vance, Nina Karacosta, Troy Yorke and Rufo Quintavalle. Go to http://poets-live.com/ and click on recordings. If you want to be heard in the podcast applauding some brilliant poets, get yourself along to our next event, noted above.
 Corrupt Press (corruptpress.net) is a new Paris-based small poetry press, launching A SHORT CIRCUIT, George Vance's first poetry collection, and Betwixt, a new chapbook by Jennifer K Dick, at Poets Live on May 10th (see Part I above).
 TEARS in THE FENCE (UK) now bi-annual, is looking for YOUR support, so SUBSCRIBE for great rates, and then send them your poetry, critical writings on poetry, reviews, and more ! Facebook Group page: http://www.facebook.com/pages/The-Walrus-Literary-Journal/151585886985?sk=wall#!/group.php?gid=2307588990
 WORKSHOPS AND RETREATS
 Thursdays in May, 5:00 - 7:00p.m  WICE's Writers Drop In. This no-host writers' happy hour is connecting WICE writers and readers from around the world. Second language learners are welcome and no pre-registration is necessary. Bring copies of works in progress or share other inspiring readings. For more detailed information, please visit our WICE Writer's Facebook page. Time: 5:00 - 7:00p.m. Fee: FREE with WICE membership Place: Au Chien qui Fume, 33 rue du Pont Neuf; 75001 Paris; Métro: Les Halles
 20 May 2011 19h00 - 21h00 Writing from your heart (ages 12+):  Join Jane Mobille for a writing workshop dedicated to your life's most precious nuggets.  Please call the Library at 01.53.59.12.60 or email Celeste: rhoads@americanlibraryinparis.org to sign up. Unless otherwise stated, all programs are free for library members and 9 € for non-members. AT: American Library in Paris,
 MAY Paris Writers Retreat May 23 - 27,  Limited to 20 writers -  For more info contact Wendy Goldman Rohm
 JUNE:  Writing events in the beautiful Burgundy countryside. In June Jessica Duchen author of 'Songs of triumphant love' will be here leading 'Kick-start your writing' and in September Miriam Halahmy will be guiding you through 'Turning Memoire into Fiction'. at www.thereallybigdreamcompany.com  Janice Barnett   In addition, the venue can be used by writers as their personal retreat should they wish for a place away from the hustle and bustle of everyday life or by other tutors who may wish to run a retreat.
 June 15 - 22, 2011: Abroad Writers' Conference w/Pulitzer Prize winning author Robert Olen Butler at Manoir Chaussee in Langon, Brittany. Price for workshops including rooms/6 dinners, $3,500 single and $2,500 shared twin. If you're interested in attending or giving a reading, please contact, nancygerbault@gmail.com.
1-5 June WORDMEADOW  Creative Writing Workshop in French Alps  directed by Andrew Greig, multi-award winning author. More info at:  www.wordmeadow.com for further details.  Price; £580
 Editing services:
 Fred Coleman, a published author ("The Decline and Fall of the Soviet Empire", St. Martin's Press) and a retired journalist based in Paris (former Newsweek bureau chief in Moscow and Paris and executive editor of Newsweek International in New York) is taking on book editing projects in nonfiction. Offers copy editing, rewrite suggestions and advice for getting a manuscript published.  Inquiries or book proposals, but no manuscripts please, tofcoleman@noos.fr
You can follow us on Twitter @ParisWriters !
We invite you to join us on Facebook at Paris Writers News !