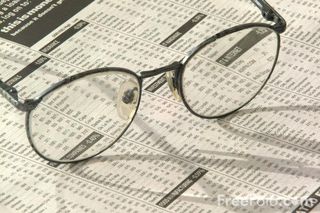 This month, news from Heather Stimmler Hall, Barry Kirwan, Noel Riley Fitch, Melany Comley, John Baxter,  Isabel Eastman, Alain Riding,  Steve Crawshaw, Expat Expo,  David Nicholls, John Lichfield, Glyn Pope, Janet Skeslien Charles, Thirza Vallois, Charles Timoney, Felix Rohatyn, Dinaw Mengestu, Leslie Dunton-Downer, the Paris Novella Contest, Ann Masala, John Baxter, Sarah Towle, Mark Gevisser, The Paris Alumnae Network, Gautier Cazenave, Dinaw Mengestu and Conner Middelmann-Whitney!
NEWS and BOOKS !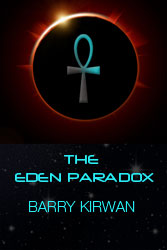 The Eden Paradox, Barry Kirwan's debut novel in the sci-fi Eden Saga trilogy, will be published in February!  Launch date to be announced!
Noel Riley Fitch's biography of Sylvia Beach, Sylvia Beach and the Lost Generation: a History of Literary Paris in the Twenties and Thirties, is coming out in French. Launch of Une Americaine a Paris February 17 from Perrin Editions
L'Express magazine named Heather Stimmler-Hall's Secrets of Paris blog as one of the best Paris blogs! 
Posters of Janet Skeslien Charles' Moonlight in Odessa, will be displayed for two weeks in 300 train stations throughout the UK!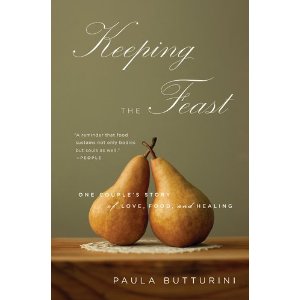 Keeping the Feast One Couple's Story of Love, Food, and Healing in Italy  by Paula Butturini comes out in paperback! (see NPR's "Comfort Food for the Wounded" interview)
Glyn Pope's novel of 1940's England, The Doctor, The Plutocrat, and The Mendacious Minister, is now available in all e-book formats!
Reading to select the shortlist has begun for both the Paris Short Story Contest and Shakespeare and Company's Novella Contest.
Sarah Towle explains how she turned a book about Paris into an interactive APP !  Watch for her upcoming article here.
Melanie Comley's Impending Justice, now available in paperback!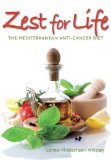 Conner Middelmann-Whitney has published Zest for Life, a 120-page cancer prevention cookbook.
 Paris Writers News to feature Ann Masala's interviews on the Proust Questionaire!
NEW WRITERS SERIES! The Paris Alumnae Network (PAN) is launching a series of talks by writers to be held in the Marais starting in April. Watch for upcoming talks here and on the PAN facebook page and website!
For selected tipbits from the French literary scene, click here...
 Selected Literary EVENTS in PARIS (for more, see websites on sidebar)
Wednesday February 2 at 7pm David Nicholls will present and sign his book One Day, winner of the Galaxy Book of the Year and Popular Fiction Book of the Year. The French translation Un Jour (Editions Belfond) will be available for sale at the event. WHSmith, reservations advised.
Wed February 2  at 19:30 pm The American Library in Paris – Paris John Baxter presents his biography Von Sternberg.
Thursday, February 3 at 7pm  ALAN RIDING And the Show Went On: Cultural Life in Nazi-Occupied Paris at Village Voice
Thursday  February 3 at  7pm Steve Crawshaw will present and sign his book Small Acts of Resistance: How Courage, Tenacity, and a Bit of Ingenuity Can Changethe World. Guest speaker: Geneviève Garriogos, President of Amnesty International France at WHSmith
Saturday 5th February - 4-6pm at the Parc Floral, Paris Expat Expo! Author Events with WHSmith: 4-5pm Stephen Clarke; 5-6pm John Lichfield; Heather Stimmler-Hall Charles Timoney. RSVP, to books (at) whsmith (dot) fr with 'Expat Expo Event RSVP' as the object of the message. (No confirmation, but your name will be registered on our guest list.)
Sunday February 6 at 4 pm. Thirza Vallois, Paris expert, author of the legendary Around and About Paris series, Romantic Paris and Aveyron, A Bridge to French Arcadia, will be speaking at Expat Expo  at 4pm. "How to Make the Most of Paris" is her topic, how to walk its streets, how to look, absorb, listen and read.... The streets of Paris, literature, cinema, theatre, music, art, food, all participate in making Paris the unique city it is.
February 6  PLAY READING Gautier Cazenave "Sherlock Holmes v Frankenstein" (in English) MOVING  PARTS at  Carr's Pub & Restaurant Always on Sundays, always at 7.30 pm
February 6 Janet Skeslien Charles will discuss her award-winning novel Moonlight in Odessa with the Paris Alumnae Network Bookgroup. 
Monday, February 7th at 7pm Village Voice  P.O.L. & Dalkey Archives The Review of Contemporary Fiction
Monday  February 7:00p m In celebration of Bloodaxe's anthology Identity Parade: New British and Irish Poetry, there will be a night of poetry from some of the most interesting poets today. Featuring prize-winning poets A.B. Jackson, Annie Freud, Sally Read, Ahren Warner and editor and poet Roddy Lumsden. AT Shakespeare and Company
February 9 7:30pm Centre Culturel Irlandais, Awards ceremony for the Limerick contest! Reading of selections! Wine and fun atmosphere guaranteed! (Reservations advised)
 Feb 8 and Feb 22 for screenings of SHANGHAI EXPRESS and BLONDE VENUS. With John Baxter, author of Von Sternberg. Paris Ciné Club
Tue February  8 at 19:30  – Felix Rohatyn presents his memoir Dealings. It was a German soldier's chance decision to reach for a cigarette and absently wave a car through a checkpoint outside Marseille in 1940 that allowed Felix Rohatyn and his Jewish family to escape from Nazi-occupied France... Felix Rohatyn is an American investment banker known for his role in preventing the bankruptcy of New York City in the 1970s. He served as United States Ambassador to France from 1997-2000.  AT The American Library in Paris
Thursday, February 10th at 7pm DINAW MENGESTU How to Read the Air AT Village Voice
February 17 7:30 pm Centre Culturel Irlandais John Banville, Booker Prize Winner for The Sea, in English (reservations advised)
Friday February 18 6:00pm Come and get a special edition of Yvon's Paris, signed for you by Robert Stevens AT Shakespeare and Company
February 20 PLAY READING Isabel Eastman "Irresistible" (in English) MOVING  PARTS at  Carr's Pub & Restaurant Always on Sundays, always at 7.30 pm
February 24th at 7 pm MARK GEVISSER & DINAW MENGESTU Granta 114: Aliens AT Village Voice
Thursday  February 24 7:00pm   In order to celebrate the second issue of Vestoj - The Journal of Sartorial Matters, themed around fashion and magic, Shakespeare and Company invites you to an evening of 'Magic for Beginners'
Monday February 28 7:00pm Alan Jenkins, prize-winning author of the collections The Drift, Harm and A Shorter Life, returns to Shakespeare and Company to read his new book of poems,Blue Days (The Sailor's Return).
 for more events, especially poetry and bilingual reading, please consult Paris Reading and Events.
Grants, Conferences and Residencies 
 Dream of some quiet time to finish your novel?
Check out Poets and Writers database of grants, conferences and residencies at   http://www.pw.org/conferences_and_residencies . They also have a contests and more.