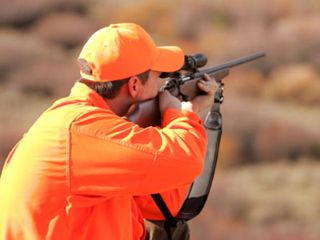 As an Arizonan living in France, (in part to escape my beloved state's gun insanity--Concealed weapons? Fine. Permits? Not necessary! Safety training: Not any more! Guns in bars? As many as you like! Automatic weapons? Yes, please! Guns on university campuses? Law already under consideration by moronic State Legislature) I got to wondering: what are the gun laws here ?
After all, you read about shootings so firearms must exist in France. Who has them? How many? And what do they do with them?
Le Monde tried to count in 2008, but said the task was "sensible" despite a national data collection file called the AGRIPPA. It's estimate: 3,000,000. (By contrast 200 MILLION guns are thought to circulate in the USA).  
Before you rejoice, however, you should know that the Small Arms Survey put the number at 18-20 million.  The explanation: "les armes non soumises à déclaration ne sont pas comptabilisées" (guns not subject to declaration aren't counted)
32% of French people were said to own guns. That's less than Arizona (where firearms outnumber people), but still not negligible.
That makes France the second most armed country in Europe. (Hurrah?)
Legal gun sales are down. But illegal weapons from Eastern Europe are on the rise, especially, and quite uncontrollably, from the Balkans.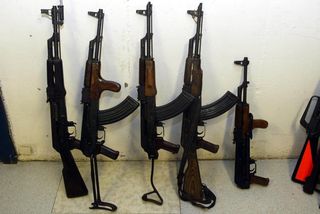 As for gun deaths in France:
2105 in 2005
2607 in 1999
2713 in 1979
By comparison, firearm deaths in the USA near 40,000 per year, including suicides and children.
(According to the Center for Disease Control, from 1968 to 1991 "firearm-related deaths increased by 60% (from 23,875 to 38,317") 
 Firearms are present and said to be spreading in France. (See Le Figaro: Les armes à feu prolifèrent en France) Faits divers involving shooting deaths are certainly not unknown.
(In May, a young municipal policewoman was gunned down in cold blood in Villiers sur Marne, two miles from my house. Kalashnikofs were found.)
But there is no equivalent to the all-powerful NRA here. And discomfort with the use of guns, even in cases of self-defense, is common among the French.