Authors interview Authors:
This week, Laurel Zuckerman talks with Terrance Gelenter, who's earned the nickname "Mr. Paris" with his inside knowledge and outgoing charm. 
His widely read Paris Through Expatriate Eyes website and newsletter offer unique cultural tours, literary interviews and exclusive events for Paris expat cognoscenti . Terrance's first book, From Bagels to Brioches: Paris Par Hasard, is coming out this month. The international launch wil take place at the Café de Flore September 9 in a typically stylish event. (by reservation only, more info here).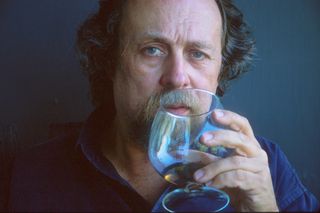 LZ : What brought you to Paris? Why is this city different from all other cities?
TG : I can list all of the obvious: culture, history, gastronomy, fine wines at all prices, terrace sitting and people watching but as Johnny Mathis said: 
"It's not just for what you are yourself
that I love you as I do
but for what I am
when I am with you."
 Paris allows me to be me. It is a city that cherishes its architectural heritage while embracing its future-eg. Pei's pyramid. From a cab driver to a business executive its patrimony is celebrated. And for a city of its size it is remarkably safe and civilized.


LZ : In your expert opinion, is there really something special about French women? (Do they really not get fat and not sleep alone, as Mireille Guiliano and Jamie Cat Callan suggest in their books?)
TG : Speaking as an "expert," yes. But its not about the insouciant way that they tie a scarf or the way they walk or the way they flirt beginning at about 6 months of age. It's their self confidence that is extraordinarily sexy. They don't need the approval of a man for self esteem. They are who they are and you either get or tant pis.
My friend Deba Ollivier explains it in detail in WHAT FRENCH WOMEN KNOW ABOUT LOVE, SEX AND OTHER MATTERS OF THE HEART 
 LZ : What about French men? There are practically no books about them at all!
TG : When they become iconic let's discuss it!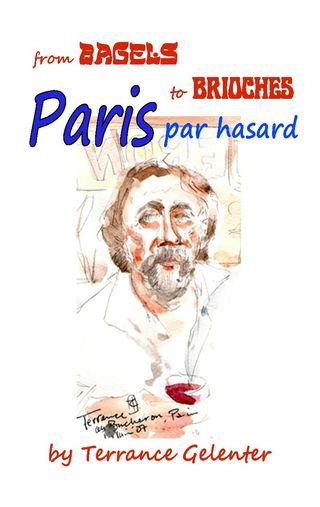 LZ : The subtitle of your memoir is : Paris par Hasard, but it is really an accident? Are we not masters of our fate?
TG : We are masters of how we respond to things that occur par hasard. My book is replete with accidental meetings that developed into friendships or as when I tried to help a beautiful young woman make a purchase in the former doyenne of luxury retailing in San Francisco, I.Magnin.She was from Mexico, had two young children, didn't speak a word of English, I didn't speak a word of Spanish but one year later a guy who never wanted a wife or children had both.
LZ : You were brought up in a small Christian mining town, yet found your place in Brooklyn and Paris.  Are there are genes for Frenchness and Jewishness that just can't be suppressed? What made you break out?
TG : Frenchness no, Jewishness, yes. I took to my Jewishness like the proverbial canard to water. Joke telling with perfect comic timing, noshing the basics, bagels, lox, chopped liver, pastrami, etc. And in Darwinian fashion always adapting to my changed environments it was a cinch.
Becoming French was a gradual process and it now seems as if entire life had been a dress rehearsal for my life in France.
LZ : Your mother was a French war bride. How would you describe your roots?
TG : Curiously, she had very little impact on me. She and my biological father divorced before I was two and I was initially raised by my paternal grandmother while my mother worked. She and my grandfather taught me the values of honesty, hard work and community.
In New York, from my "new" grandparents and father I learned to appreciate culture, learning, self-reliance and how to survive in a demanding environment.
LZ : After several professions, you now organize literary and cultural events. How did this come about?
TG : As in all things in my life, organically. I had been a voracious reader from the time I had a library card. Four books out on Monday, four books returned for four more the following Monday-mostly history and biography. Those books fueled my wanderlust and my ability to assimilate cultures and grasp foreign languages. So, animating literary events was a fairly natural progression and being a natural schmoozer, performer, needing only an audience of one to take the stage didn't hurt.
LZ : I love your author interviews. What's your secret to meeting terrific writers and convincing them to talk with you?
TG : Thank you. Over the years beginning with my career in Hispanic media I had developed contacts with NY publishers who purchased advertising from me. When I created Paris Through Expatriate Eyes the client base was already in place and I kept tabs on upcoming titles about Paris and pursued the authors through their publicists. And then I read their work so that I could ask intelligent questions and make them comfortable when talking to me.
LZ : Name the three best books about Paris that our readers have never heard of.
TG : MEMOIRS OF MONTPARNASSE/JOHN GLASSCO
THE LAST TIME I SAW PARIS/Eliot PAUL
REPORT FROM A PARISIAN PARADISE/JOSEPH ROTH
LZ : For you, what are the most important elements in living the good life?
TG : Simplicity-generosity of spirit, good friends, good children, good food and wine, good books and if you are lucky, someone with whom to share it.
LZ : What are your next projects?
TG : The perpetuation of my Paris in New York Literary Festival (2nd annual event Oct 17), making PARIS par HASARD into a perennial and eventually a TV show from Paris.
LZ : If you had to describe yourself in one word, what would that be?
TG : Positive, as in Acc-entu-ate the.
For more information about Terrance's events and tours, please contact him at:  Terrance@paris-expat.com or in Paris call Terrance Gelenter at 06-7098-1368
Click here for more Paris Writers News Interviews. 
You can follow us on Twitter @ParisWriters 

or  join us on Facebook at Paris Writers News !