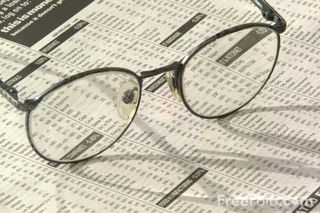 This month, news from Marcia Lebre, Jennifer K. Dick, Corneliu Mitrache, FIONA SZE-LORRAIN, CINDY DEPASQUALE, NIZAKET ALI, Ted Stanger, MONICA ALI, Rosalia Gitau, Parselelo Kantai,  Lethem & Helen Schulman, Meredith Mullins, Smashwords,  the De Groot Foundation Novella Contest and the PWN Short Story Contest!

 

First of all, on behalf of many writers here in Paris, I would like to express my appreciation for the work of two key figures in the Paris Literary Scene.

 

Marci Lebre, Director of the Paris Writers Workshop, is retiring this year. Her energy, enthusiasm and seemingly limitless patience helped to make the PWW a wonderful learning (and social) event for writers. Thank you, Marcia! We'll miss you!

 

Jennifer K. Dick, poet, workshop leader, teacher, chronicler of Paris Literary Events and PhD in comp lit, will be leaving Paris to take a position as maître de conférences in Mulhouse. During her time in Paris, Jennifer has helped numerous writers (including myself) to hone their texts for publication. Thank you, Jen! Come back often!




 Literary

 

Events and meetups

Thursday, July 8, 2010  

The Paris literary journal and  UPSTAIRS AT DUROC invites you to the July reading in their series "Pause on the Landing" with poet FIONA SZE-LORRAIN & prose writers CINDY DEPASQUALE & NIZAKET ALI  At BERKELEY BOOKS OF PARIS  8 rue Casimir Delavigne 75006 Paris, Metro Odéon AT 7 PM




Wed 07 July | 19h30 American Library in Paris   Evenings with an Author: Ted Stanger




J

uly 8th at  at the Village Voice  

MONICA ALI Thursday, for "In the Kitchen"




MONDAY 12TH JULY Shakespeare and Co Two exhilarating readings with Jonathan Lethem & Helen Schulman - the finale of this year's collaboration with New York University in Paris.

MONDAY  July 2 at 7 pm John Biguenet, author of OYSTER, at the Village Voice




July Writer's meetup : Thursday 15 July 2010

Apparemment Café 18, rue des Coutures St-Gervais 75003 Paris meetup1 01.48.87.12.22

 (Check out meetups on the internet for literary get togethers in Paris!)

 

Classes

 

For TEENS : Photographer Meredith Mullins is offering a teen photography workshop during the week of July 12. Mornings of the Monday, Tuesday, Thursday, and Friday of that week. Each class offers the tools needed to understand the camera controls as well as the "art" of seeing. Includes classroom sessions, field trips, hands-on exercises, assignments designed for fun and creative exploration, and friendly review of each individual's work.

Week of July 12: Monday, Tuesday, Thursday, and Friday from 10 am until  on the Ile St Louis. Cost: 135 euros. Contact meredi[email protected] or 01.43.54.50.75 for more information.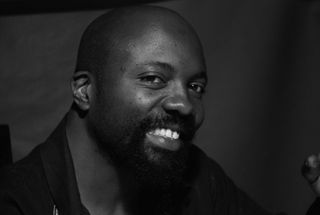 New Paris Writers News Interview: Rosalia Gitau talks with Parseleeo Kantai about writing in Kenya and beyond
New Kindle book!
FROM DEATH ROW WITH LOVE by Corneliu Mitrache (now on Kindle)
When an English teacher from Seattle watches a young surfer on the news talking about his encounter with a shark, her life spirals out of control.
Corneliu Mitrache's plays have been staged in New York, Los Angeles, Seattle and Paris. His first novel was translated and published as "La Traversée du Styx" by Editions Denöel/Gallimard, Paris. 
LITERARY CONTESTS
Novella contest : 10 000 euro prize! For more information, see here.
Short story contest : Twelve stories will be selected for publication in the Best and Most Delightful Stories About Paris, to be published in 2011
Digital technologies, e-books, writers and money : SMASHWORDS?
A big thank you to all who attended my talk on digital technologies : risks and opportunities for writers-- at the PWW!  As part of my ongoing personal research, I've been expertimenting with Smashwords, which offers to convert Word files into ipad, Nook and other e-book readers formats. Theoretically, you can now view or download 15% of my book Sorbonne Confidential on any reader FOR FREE.  I would love to get feedback. How does it look? Suggestions for improvement? Tips? (All constructive comments welcome! ) 
In addition Smashwords is encouraging authors and publishers to offer books on sale at 25%, 50% or even 75% off for the month of July, promistng more exposure in exchange. I set the discount at 50% of the Smashwords price  (use discount code SWS50).  During the summer promotion, the reader can purchase the e-book of Sorbonne Confidentiel for $4.50 (instead of $9.99 on Kindle or $20 paperback).  Reminder: Smashwords pays the author/publisher 85%. 
Check it out and let me know what you think!  -- Laurel