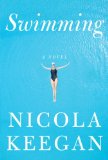 Thursday 17th June at (Please RSVP to hannahrobin@whsmith.fr)

Meet Nicola Keegan as she presents and signs her novel : Swimming

 

Swimming is the story of Pip's journey from a small Midwestern swim team to her first state meet, her brutal professional training, and the final, record-breaking swims that lead to her dizzying ascent to the Olympic podium in Barcelona. It's the story of a girl who discovers, in the loneliness of adolescence, in the family tragedies that threaten to engulf her, the resilience of the human spirit and the spectacular power of her own body.

 

PRAISE FOR SWIMMING (Nage Libre in French)

A ferociously original novel, sparkling with wit and blazing with emotion, from a gifted new novelist.
"The success of this marvelous novel floats on that voice, ripe with adolescent wit and angst".

-- 

The

Washington

Post
"I loved Swimming. It's the most original novel I've read all year. I can't get Pip's voice out of my mind. Give yourself a treat this summer—read this book." —Judy Blume

 

"Keegan's energy jumps off the page. . . . Swimming is a wonderful coming-of-age story, a richly detailed account of a young woman channeling her rage, grief and insecurity into a passion to win. The voice Keegan has invented for Pip is sarcastic, thoughtful, elegant, irreverent." —Diane White, The Boston Globe

 

"Keegan takes on death, religion, relationships and coming-of-age in her gorgeously stylized and irreverent debut about a rising Olympic swimming star. . . . Keegan's linguistic playfulness moves the story at a fast clip. . . . This is worth reading for the prose alone." —Publishers Weekly


"A troubled child finds her natural element, swimming her way to the Olympics, in this shimmering debut. Young Pip relays her tale with such insight, you'll feel you're floating beside her." —Good Housekeeping

"A fine debut novel about the making of a Olympic champ."  —People

"Nicola Keegan's sleek–as–a–porpoise debut novel." —Cathleen Medwick, O, The Oprah Magazine

"[A] stroke of genius." —Daily Candy

 

PRAISE FOR NAGE LIBRE

 

« C'est un roman touffu et bruissant, fantastiquement drôle et émouvant. Philoména est attachante au-delà des mots » - Cuneipage

 

« Nicola Keegan suit la chronique d'une chute annoncée, en un roman de formation d'une densité rare, un portrait de femme proprement hallucinant. Elle transmet la voix intérieure de Pip, hors du commun, entre naïveté, acuité et causticité et compose un texte sidérant, hypnotique, unique » - Mediapart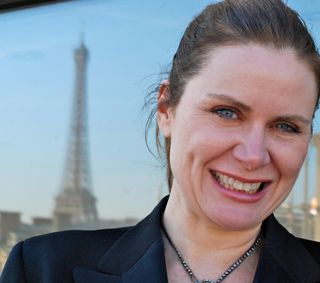 See interview with Nicola.
WH Smith Paris - 248 rue de Rivoli - 75001 Paris - M° Concorde