Frankly, it's one of the worst things about France.
Strikes.
Several times a year. Every year. The reasons change but the ritual remains the same. 
Workers fight to get to work;  tourists stand perplexed in front of closed monuments and museums; parents improvise child care as class doors slam shut.
And,  nearly every year during the crucial high school baccalaureat exam, students run the gauntlet to reach exam sites. 
This year is no exception as unions are calling for strikes to protest plans to increase the retirement age to 62. 
(Just for the record, that's still five years less than in Germany or the USA, and three years less than nearly any other country in Europe).
So, in order to protect their special privileges, rail, metro and bus workers among others have decided to make life hell for 17 and 18 year- olds who are trying to pass their exams.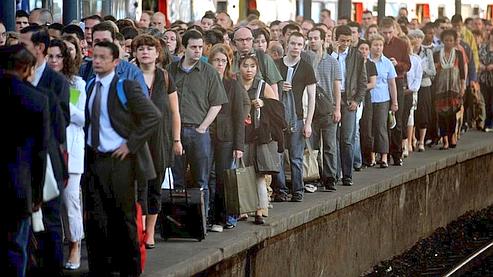 In our town, parents will miss work to drive their kids across the Paris region to test sites while kids who live closer will jump on very early buses or plan to walk the half hour or hour to the test site.
As if the famous "bac" is not stressful enough.
French Minister of Education Luc Chatel announced today that students "with valid justification" could retake the orals if strikes prevented them from reaching the test sites. How we are to interpret this is anyone's guess. 
Good luck, children. Here's the latest on the strikes.