As Britain prepares to meet the oozing disaster that is long term pension financing by raising the retirement age every five years, and Germany and Americans hunker down to work until age 67 (or more), France has embarked on a heroic mission to defy reality, numbers, mathematics and common sense. 
"We're hoping for over a million protesters. Maybe it will even be two million," said François Chereque, head of France's biggest union, in preparation for protests against pension reform.
Railway, metro and bus workers went on strike too (and they aren't even concerned by the measures)
At stake, a feeble plan to eventually raise the retirement age to 62 for some workers, mostly those who can't defend themselves with strikes. 
The irony, of course, is that such a plan will scarcely make a dent in France's pension obligations which are completely unfunded and out of control.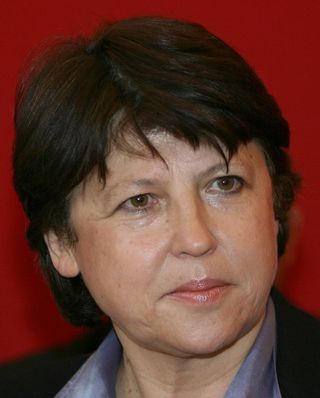 All rich countries face the same demographic dilemna, but only France has raised total denial to a surreal artform.
And, instead of planting billboards with the horrific figures in every metro station and on every street corner, France's Socialist politicians mumble weird incantations about "defending the retirement age at 60"  while the right tries to pretend that 62 is enough.
According to The Economist, a successfully implemented plan will meet "less than half of the 45 billion euro state pension fund shortfall by 2020."
That's some powerful kool aid we're drinking!