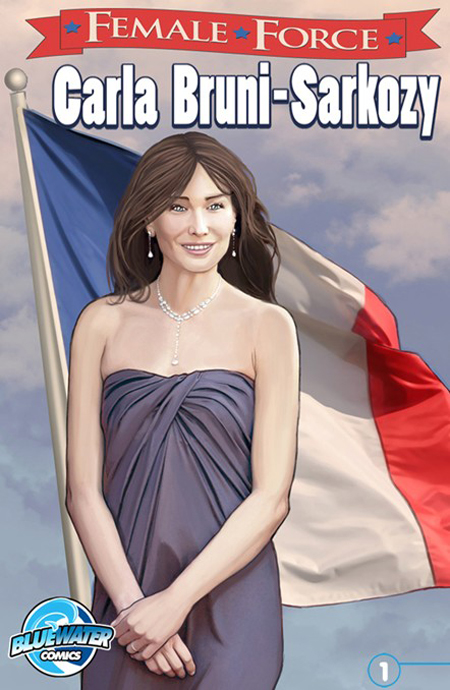 What does the beautiful Carla Bruni have in common with Margaret Thatcher, Hilary Clinton, Michelle Obama--and, yes--Sarah Palin? 
You guessed it!  She's to be the star of her own comic book!
An outfit called Blue Water Productions had the excellent idea of creating a series called "Female Force" which highlights the histories of famous female politicians and political wives.
Reviews are mixed (artwork, story, accuracy, etc) but what a fun idea. BDs or bandes desinées, as comic books are called, are taken seriously in France.
Remains to be seen which elements of Mrs Sarkozy's highly unusual biography will make the cut.