In 2010, Paris mayor Bertrand Delanoe unveiled a plan for a pedestrian pleasure park on the Seine, promising less cars and more green.
Question for the candidates, three years later, what has become of this plan?
(see below for original renditions of the plan)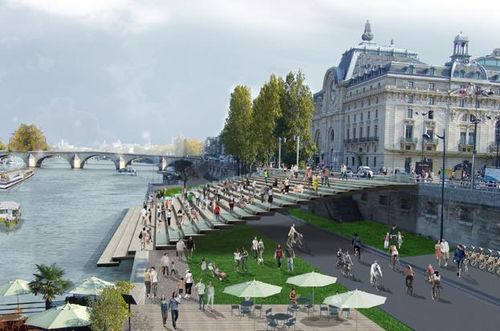 Paris mayor Bertrand Delanoe announced plans to convert two kilometers of fast car lanes along the Seine into  pedestrian walkways!  More space for people, less for automobiles. Here are some artists renditions of what it might look like...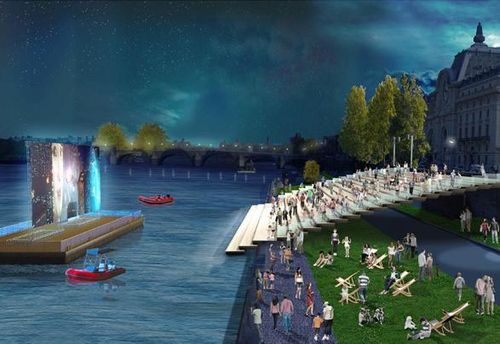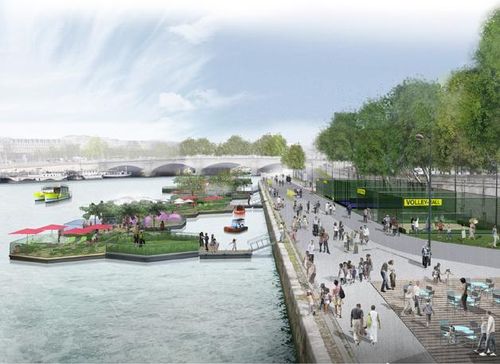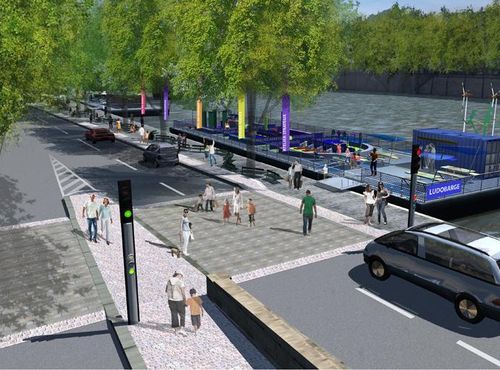 If you like this urban planning, let Mr. Delanoe know you're interested in what happens now!
Here's a Figaro article for more..