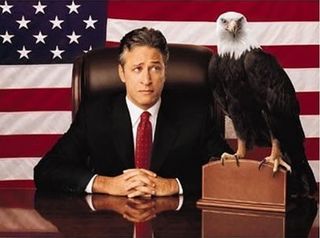 French President Sarkozy on a visit to the USA gave a speech in which he congratulated the United States for its health care reform. "Wecome," he said, "to the club of states who don't turn their backs on the sick and the poor."
This statement, which some might interpret as condescending, riled the sensibilities of that well known patriot, Jon Stewart who counterattacked with some insults of his own...
Turn in to yesterday's the Daily Show to see the results.